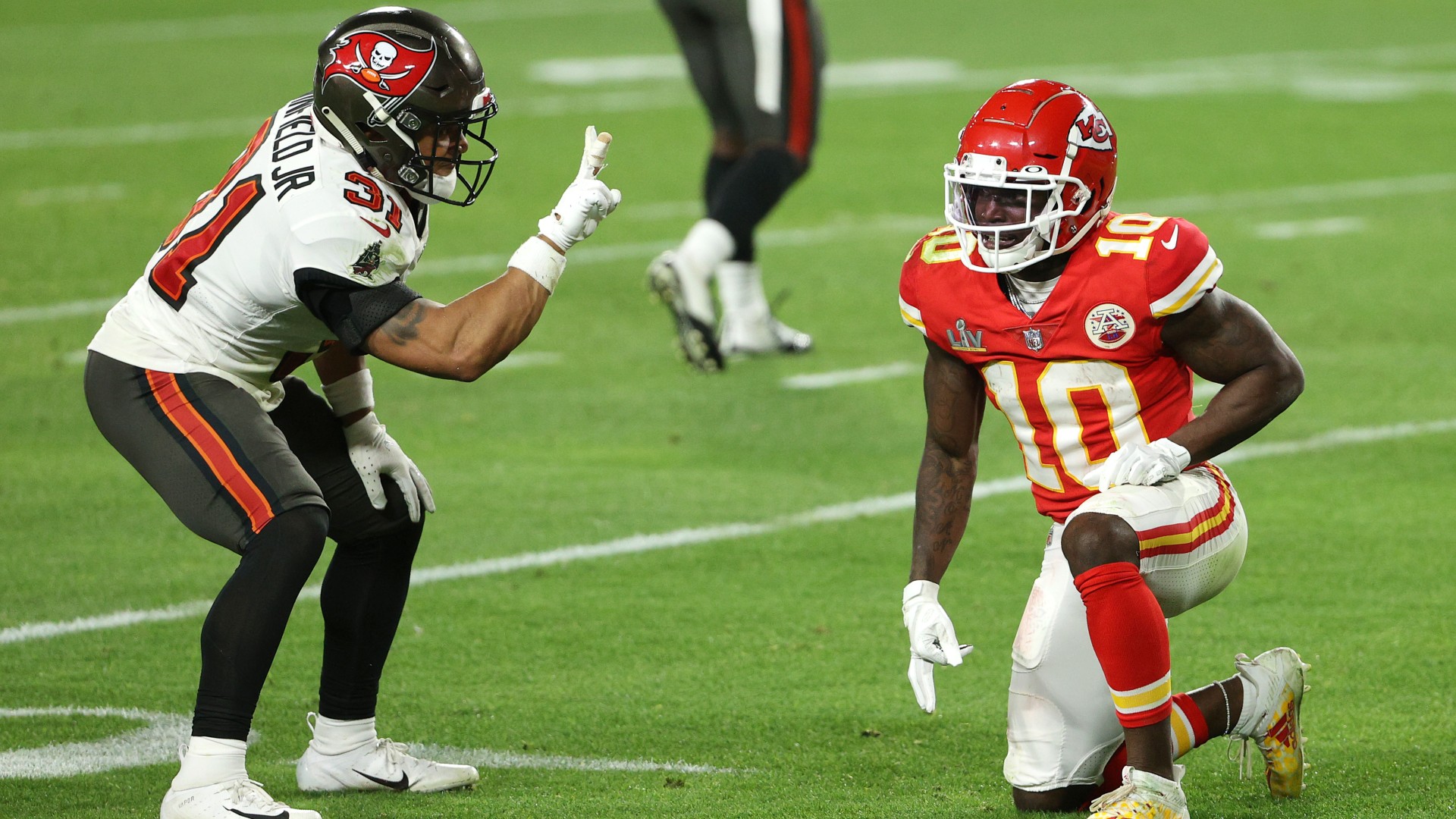 Revenge is a dish best served Bowl'd. 
In Week 12, the Chiefs upended the Buccaneers 27-24 in, what would be, a Super Bowl preview. In the game, Tyreek Hill threw up his signature "deuces" to Bucs rookie safety Antoine Winfield Jr., solidifying his dominance on the monster performance. Hill went for 269 yards and three touchdowns in the performance.
Well, Winfield got his revenge in Super Bowl 55, not just by way of the scoreboard — Tampa Bay won 31-9 — but with a little personal vengeance as well, tossing up the deuces to Hill in the closing minutes of the game.
MORE: Patrick Mahomes' mom blames refs for Super Bowl loss in tweet to Gisele Bundchen
Winfield earned a 15-yard penalty for the taunt (which is utterly ridiculous, by the way) but the Bucs weren't hurt for it in the end. Winfield is feeling it, too.
Following the game, Winfield explained the taunt as something he "had to do."
"The taunting, it was something I just had to do," Winfield said. "When we played them earlier, Hill went off on us. He back-flipped in front of my face and gave me the peace sign. So it was only right that I gave him the peace sign right back to him at this moment. It felt amazing to be able to do that. I'm not even gonna lie."
Plenty of people thought Winfield's 15-yard penalty for unsportsmanlike conduct was well worth it, and entertaining:
Hopefully there's peace between the two. If not, a welcome new rivalry in the NFL is born.