By Eric D. Williams
FOX Sports NFC West Writer
After more than a decade coaching the Seattle Seahawks, Pete Carroll finally has the type of big-bodied receiver he likes locked up long-term.
The Seahawks selected DK Metcalf in the second round of the 2019 draft. After three productive seasons, Metcalf signed a three-year, $72 million contract extension two days into a hold-in at training camp to remain in Seattle.
Metcalf is part of a talented group of well-paid, game-changing receivers in the NFC West that includes Cooper Kupp with the Los Angeles Rams, Deebo Samuel with the San Francisco 49ers and DeAndre Hopkins with the Arizona Cardinals.
DK Metcalf on his NFL goals
Seahawks receiver DK Metcalf sits down with Shannon Sharpe on Club Shay Shay to discuss his long-term goals, including winning a Super Bowl and going to the Hall of Fame.
Of those four, Metcalf has the least acclaimed quarterback in Geno Smith. So it will be critical that Metcalf does the little things to elevate his game on a weekly basis.
Enter Sanjay Lal. After spending last year with the Jacksonville Jaguars, Lal has returned to Seattle as the team's receivers coach and passing-game coordinator. Lal and Metcalf formed a bond two years ago on and off the field, which led to Metcalf's most productive season. 
In 2020, he finished with career highs in receptions (83) and receiving yards (1,303), even eclipsing Steve Largent's single-season franchise record for yards. Metcalf also had 10 receiving touchdowns and earned second-team All-Pro honors. 
"We pretty much think the same way," Metcalf said about Lal. "Whatever he tells me and sees that I need reassurance of, or I already knew it, Sanjay is really just keeping me accountable and just making sure I'm doing my job."
Last season, Russell Wilson's final year in Seattle, Metcalf finished with 75 catches for 967 receiving yards and 12 scores. Overall, he has totaled 3,170 receiving yards and 29 touchdowns through three NFL seasons, one of only eight receivers in league history to accomplish that feat. The list includes Jerry Rice, Randy Moss, Odell Beckham Jr. and A.J. Green. 
With Wilson gone, the Seahawks need Metcalf to play big with Smith taking over at quarterback. Seattle finished with 56 passing plays of 20-plus yards last season, ranking No. 12 in the league. Smith was responsible for 10 of those plays in three spot starts for an injured Wilson. Metcalf had just 11 receptions of 20-plus yards last season. During his Pro Bowl year, he had 17 such plays and in his rookie season he had 13. 
According to FOX Sports NFL Writer Warren Sharp, since 2020, teams that make at least two more explosive gains (15-plus yards) than opponents in the first three quarters have won 75% of games. 
For Seattle, that means Smith needs to develop a rapport with Metcalf and cat-quick receiver Tyler Lockett to create those plays on early downs, improving the chances of the Seahawks converting scoring drives. 
For his part, Metcalf hopes to rekindle his productive bond with Lal, starting with the team's season opener at home against Wilson and the visiting Denver Broncos.
For Lal, it's all in the details of route-running, stalk-blocking on running plays and getting the most out of the 6-foot-4, 235-pound physical specimen that is Metcalf. 
"I've told people he's the best receiver I've ever been around that took the techniques from practice into the game," Lal told reporters during offseason work. "If we ran a stutter-hinge versus Patrick Peterson, how it looked at walk-through, how it looked in an individual period, how it looked in team is exactly how it looked against Arizona. You can look at the tape. 
"I've actually made cut-ups of, here's how he did it here, and here's how it looked in the game. The Stephon Gilmore 'V' route, pylon route that he caught, we've got walk-through reps of him running it exactly like that. He had to get a yard inside the hash. He had to get his eyes back for a count, otherwise, Stephon would not undercut him. 
"It's very rare for a receiver under duress, under the lights, to go do that in a game, and he did it perfectly."
Nobody doubted Metcalf's physical skills entering the NFL, as he lit up the NFL Combine, running a 4.33-second 40, posting a 40-inch vertical jump and bench pressing 225 pounds 27 times. However, he fell to the second round because of his perceived inability to run polished NFL routes. Through hard work with the help of coaches like Lal, Metcalf has changed that perception.
"DK is a big target," Smith said. "He's a great player. I have a lot of confidence in him, as we all do. And as many times as you can get the ball in his hands, you try to. 
"He'll break tackles here and there and take one 60 yards. So him, Tyler, all of our playmakers, Noah [Fant], our running backs, all those guys, we have a bunch of great guys that we want to get the ball in their hands and allow them to do what they do."
Especially No. 14.
Eric D. Williams is an NFL writer for FOX Sports. He has covered the Los Angeles Rams for Sports Illustrated, the Los Angeles Chargers for ESPN and the Seattle Seahawks for the Tacoma News Tribune. Follow him on Twitter @eric_d_williams.
---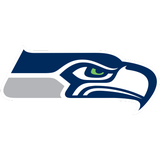 Get more from Seattle Seahawks Follow your favorites to get information about games, news and more.
---
---