Hall of Fame coach Bill Parcells famously said that if you have two quarterbacks, you don't have any. 
49ers icon Steve Young doesn't feel the same way about the QB situation with his former team. Young believes the Niners are in the "perfect scenario" after restructuring Jimmy Garoppolo's contract in order for him to stay and back up Trey Lance. 
Garoppolo probably will be more of a mentor than a threat to Lance despite the former going 34-14 as a starter, leading the San Francisco to the Super Bowl in 2019 and the NFC Championship Game last season, Young told The Mercury News' Cam Inman. 
"To get the job done, it doesn't matter who's sitting there," Young told Inman. "Jimmy is not going to play defense against you. All he can be is a mentor and help. There's the emotional, the noise and the media, and if that keeps you from doing the job …
"The job, how do I put it, it's like climbing Everest. It's for experts only. 'Oh, Sir Edmund Hillary is sitting in the tent with me? I still have to climb Everest. It doesn't matter.' It helps because Jimmy is not a toxic personality, and if Trey needs help, he can ask him."
Now that Lance is clearly the starting quarterback, Young is hoping that the second-year QB with two career starts realizes what he's being asked to do with the resources around him. 
"Trey needs to see that he's in the perfect situation, with a mentor around him, an incredible, innovative offense and a Super Bowl-ready team," Young said. [That] 'this is everything I could ever ask for to see how good I could get.'
"I would ask Trey one question: Do you want to see how good you can get? If he can deep down say he's willing to take the risk, then there's no better place than this, right now."
Young was in Lance's shoes 35 years ago. He co-existed with Joe Montana between 1987 and 1990 before fully replacing the four-time Super Bowl champ in 1991. 
With the 49ers' quarterback lineage and history in mind, Young realizes that the expectations for Lance are enormous – but that's what comes with being the starting quarterback for one of the NFL's most storied franchises. 
"We're asking [Lance] to take an NFL franchise with a Super Bowl-ready roster and Super Bowl-ready coaching staff to the Super Bowl," Young said. "You ask that of a 35-year-old and that is a heady job description. You're here. Let's go. We can parse it all you want. The job is right in front of you, and it's an incredibly difficult one for anybody, as proven through ages in time. Very few people can do this job.
"The idea you might fail at this job is kind of a given. By definition, it's very rare. You've got to attack and believe you can go do it. If you think it's going to get easier, [that] this incredibly difficult job is somehow easier if Jimmy's somewhere else, then you don't understand the job."
Although the 49ers will roll with the unproven Lance to quarterback a team with Super Bowl hopes, Young is hoping for the best.
"I've got my fingers crossed," Young said. "This is great. This is hairy stuff."
Lance and the 49ers begin the season against the Chicago Bears on Sunday, Sept. 11.
---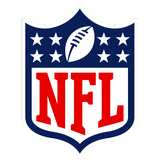 Get more from National Football League Follow your favorites to get information about games, news and more.
---
---