By Bob Pockrass
FOX Sports NASCAR Writer
DARLINGTON, S.C. — Erik Jones saw the two strongest cars in the Southern 500 go to the garage in the final 35 laps Sunday, and as a driver on a 109-race winless streak, he got a feeling that he hadn't had recently.
"It was my race to lose," he said afterward.
Jones delivered the 200th victory for the iconic No. 43 car and the first win for the new-in-2022 Petty GMS Racing organization as he captured the victory at Darlington Raceway.
Erik Jones holds off a late charge from Denny Hamlin to win at Darlington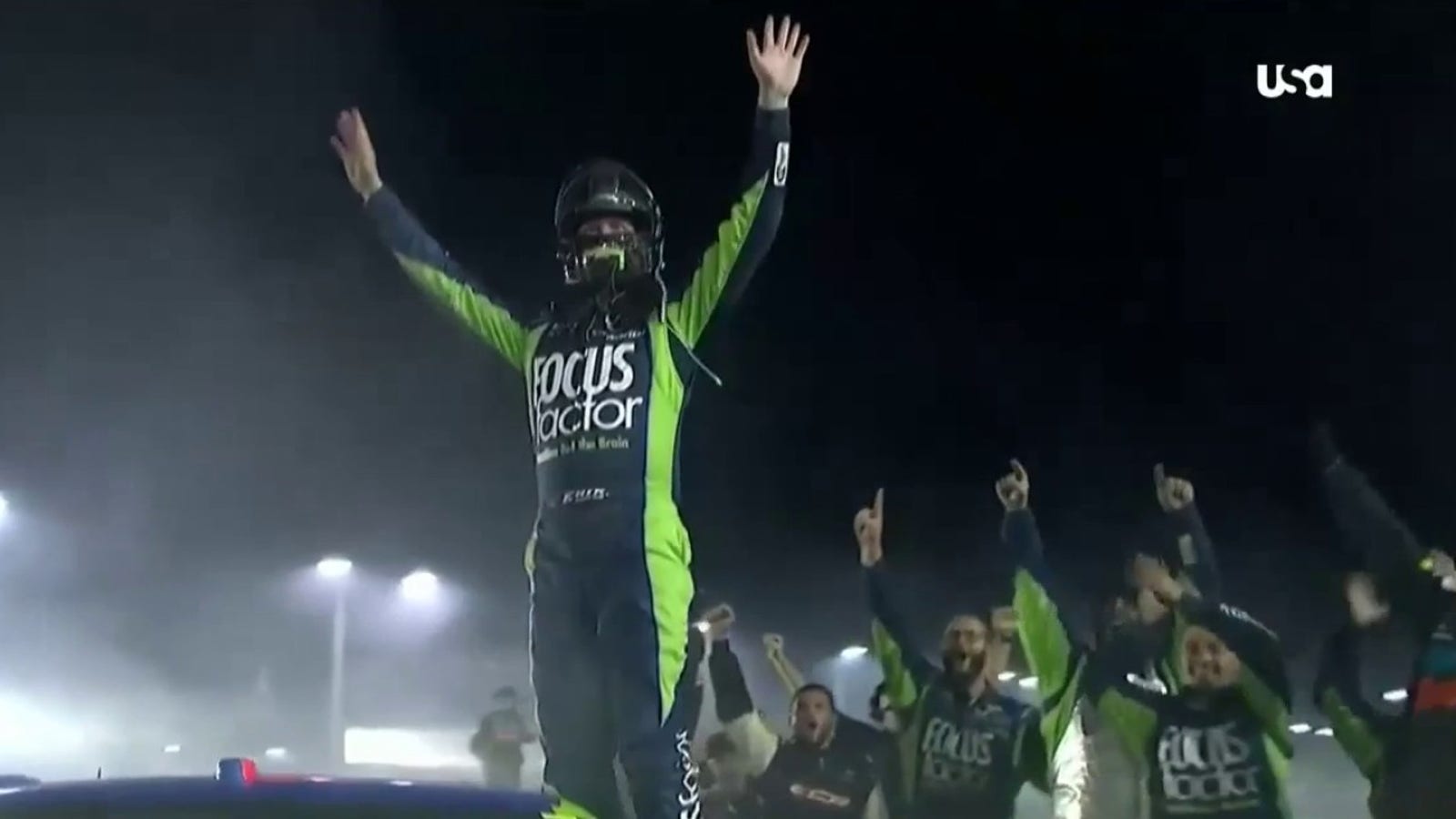 Erik Jones holds off late charge from Denny Hamlin to win the 2022 Southern 500 at Darlington Raceway and claim the 200th Cup win for the No. 43 car.
NASCAR Hall of Famer Richard Petty left the late-night race a little early but called his driver in victory lane. 
"I really wanted to get a win for him, obviously. Richard has always had the belief that we can do it and I can do it," said Jones, who had not won since he started driving for Petty in 2021. "Just to get him one was pretty special."
Looking for more NASCAR content? Sign up for the FOX Sports NASCAR Newsletter with Bob Pockrass!
Here are three takeaways from the NASCAR Cup Series playoff opener:
Jones upsets playoff field
Ineligible to win the championship, as he isn't one of the 16 Cup playoff drivers, Jones made up Sunday for a season in which he had hoped to be racing for a title.
"It's frustrating in a way, but in my opinion, it's a heck of a lot cooler to get a win at Darlington," he said after his second career Southern 500 victory.
He did it by holding off 48-time Cup winner Denny Hamlin over the final laps.
"I had a strategy, and that was to really drive in deep and goat him into hitting the wall himself," Hamlin said. "I wasn't going to pass him without clobbering him or running into him or forcing him into the fence.
"Erik has never done anything sideways to me."
Truex, Busch have trouble
Martin Truex Jr. led 48 laps but dropped from the lead after a water pump belt broke, resulting in his car overheating with 32 laps remaining.
And then Truex's Joe Gibbs Racing teammate Kyle Busch dropped out nine laps later when his engine expired.
Kyle Busch's engine expires late while he leads the race
Kyle Busch's engines blows up while he is leading the 2022 Southern 500 with 25 laps to go.
Truex, like Jones, was hoping to earn a win after missing the playoffs. Busch was looking for his second win of the season. 
"We deserve better, and no matter what we do this year, it seems wrong," Truex said.
Busch has only two top-10s in his past 12 races.
"The sun will come up tomorrow," he said postrace.
More trouble for favorites 
Busch lamented losing the opportunity to earn an automatic bid to the second round of the Cup playoffs. The four winless drivers with the fewest points in the three-race round won't advance to the second round. Drivers do carry playoff points (bonus points for stage wins and race wins) from round to round. 
Busch wasn't the only playoff driver to have trouble, as four playoff drivers finished outside the top 20: Chase Briscoe (27th), Busch (30th), Kevin Harvick (33rd) and Chase Elliott (36th).
Elliott crashed early but with his playoff points is still above the cutoff. 
Chase Elliott's day ends after collision with Turn 1 wall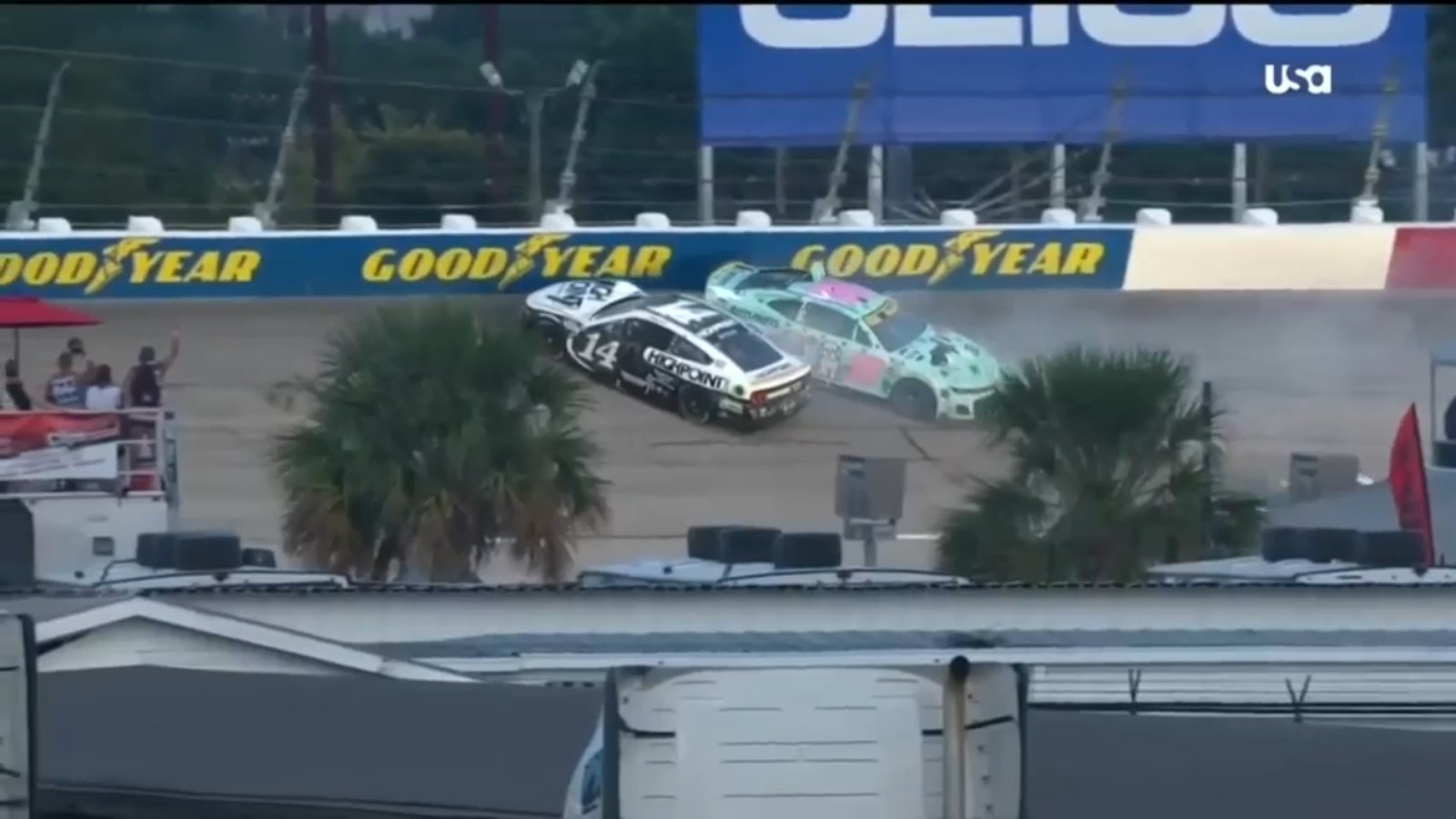 Chase Elliott's day ends early after he collides with the Turn 1 wall in the 2022 Southern 500 at Darlington Raceway.
Briscoe got caught up in the Elliott crash. Harvick had a fire in his car — a situation that occurred in other cars this year. Teams no longer build the parts for their cars, and Harvick stewed over the fact that the issue hasn't been resolved.
"What a disaster for no reason," Harvick said postrace. "We didn't touch the wall. We didn't touch a car, and here we are in the pits with a burned-up car, and we can't finish the race during the playoffs because of crappy-ass parts."
Bob Pockrass covers NASCAR for FOX Sports. He has spent decades covering motorsports, including the past 30 Daytona 500s, with stints at ESPN, Sporting News, NASCAR Scene magazine and The (Daytona Beach) News-Journal. Follow him on Twitter @bobpockrass, and sign up for the FOX Sports NASCAR Newsletter with Bob Pockrass.
---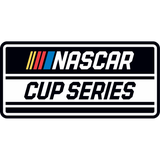 Get more from NASCAR Cup Series Follow your favorites to get information about games, news and more.
---
---