By Deesha Thosar
FOX Sports MLB Writer
First place in the National League is so close, the Braves can smell it. The Mets are on their minds.
After New York's second straight loss to the Nationals on Sunday, Truist Park in blasted "Narco" by Blasterjaxx and Timmy Trumpet, otherwise known as Mets closer Edwin Diaz's entrance music. At the time of that epic troll, the Braves were a couple of hours into a rain delay and paying attention to the outcome in Queens. Once play resumed in Atlanta, the Braves beat the Marlins, 7-1, and moved within one game of the first-place Mets in the National League East.
The reigning-champion Braves have yet to spend a single day in first place this season, and the Mets would like to keep it that way. 
However, with a hard-fought series win over the Dodgers behind them, the Mets are so far failing to take advantage of their position. New York has the easiest remaining schedule in baseball; beginning with the Nationals series at Citi Field this past weekend, the Mets play sub-.500 teams five consecutive times this month. The Mets have the opportunity to put some real distance between first place and the Braves. They can make it so that, by the time Atlanta plays host to New York on Sept. 30 for their final regular-season matchup, that series won't matter. 
Despite the straightforward schedule, the latest goings-on in New York have shown that perhaps holding on to first place won't be so simple for this 2022 Mets squad.
"There's always a word you use about it, whether it's a dip or a slump," Mets manager Buck Showalter said after their 7-1 loss to the Nationals on Sunday. "But why is that? Because of the level they've played it. It's a break from that."
A cocktail of unfortunate events was shaken and served this past weekend in Queens. The base was Max Scherzer's early exit — his second abbreviated outing this season — due to an injury scare. Then there was Carlos Carrasco's return to the rotation, six hits and five runs (one earned) allowed to the Nationals across 2.2 innings — with poor defensive play behind the right-hander Sunday. On offense, the Mets have averaged just three runs per game over the past dozen days, good for the fifth-fewest runs in MLB over that stretch.
Scherzer left his Saturday night start against the Nationals after just five innings and 67 pitches, which was unusual because the ace had thrown 98 pitches on average in his previous 11 starts since returning from the injured list. The Mets later announced, and Scherzer confirmed, that he felt "fatigue on his left side" around the third inning of his Saturday night start. It was a feeling that "wasn't going away," Scherzer said. So he pulled himself out — just like he did in May — and the concern for his longevity catapulted.
Though Scherzer indicated his early exit was out of precaution, telling reporters this was a veteran playing it safe with his apparently fatigable body, the Mets' apprehension stems from Scherzer's left oblique strain that caused him to miss roughly seven weeks of the season. Then, Scherzer didn't act fast. He felt pain in his left side on May 18 against the Cardinals and kept pitching. It was only in the final moments before he pulled himself out of that outing that Scherzer felt like he made the injury worse. Since then, the three-time Cy Young Award winner has been beating himself up for prolonging that May outing rather than proactively ending it. 
"Just couldn't take any risk, especially where the calendar's at," Scherzer said Saturday. "There's not a lot of time to re-ramp back up. So I think that played just as much of an important factor in coming out after five."
Scherzer's health, combined with Jacob deGrom's 1-2 punch, is paramount to the Mets' potential playoff success. If Scherzer believes he can be durable in October for the Mets by, say, adding a day of rest before his next start, then the Mets must listen to him. Over the course of these final four-plus weeks of the regular season, Showalter must balance what's best for the team in the postseason versus winning games right now. It's possible the Mets can be best set up for dominating in the playoffs by giving their two top assets — Scherzer and deGrom — time to rest up and stay healthy.
But doing so would require a bit of restraint from the Mets, and with a measly one-game lead, they're not in a position to pull back. It's why Showalter audibly sighs and lets out an unpleasant huff when he's asked by reporters about the strength of the Mets' schedule. Playing sub-.500 teams does not always equate to series wins, as evidenced by New York's dropping two out of three to the Nationals this Labor Day weekend. And if the Mets want to safeguard their ace's health, while keeping their everyday position players fresh, they will have to be careful in the coming weeks. 
The Braves, meanwhile, have nothing to lose by turning on the jets and attempting to ambush the Mets out of first place. They have kept the pressure on New York all year, staying consistent while the Mets try not to fumble. The Braves are 14-4 since Aug. 15, while the Mets are 10-10 in that span. 
New York Mets and Atlanta Braves heat up the NL East: Who will end up on top?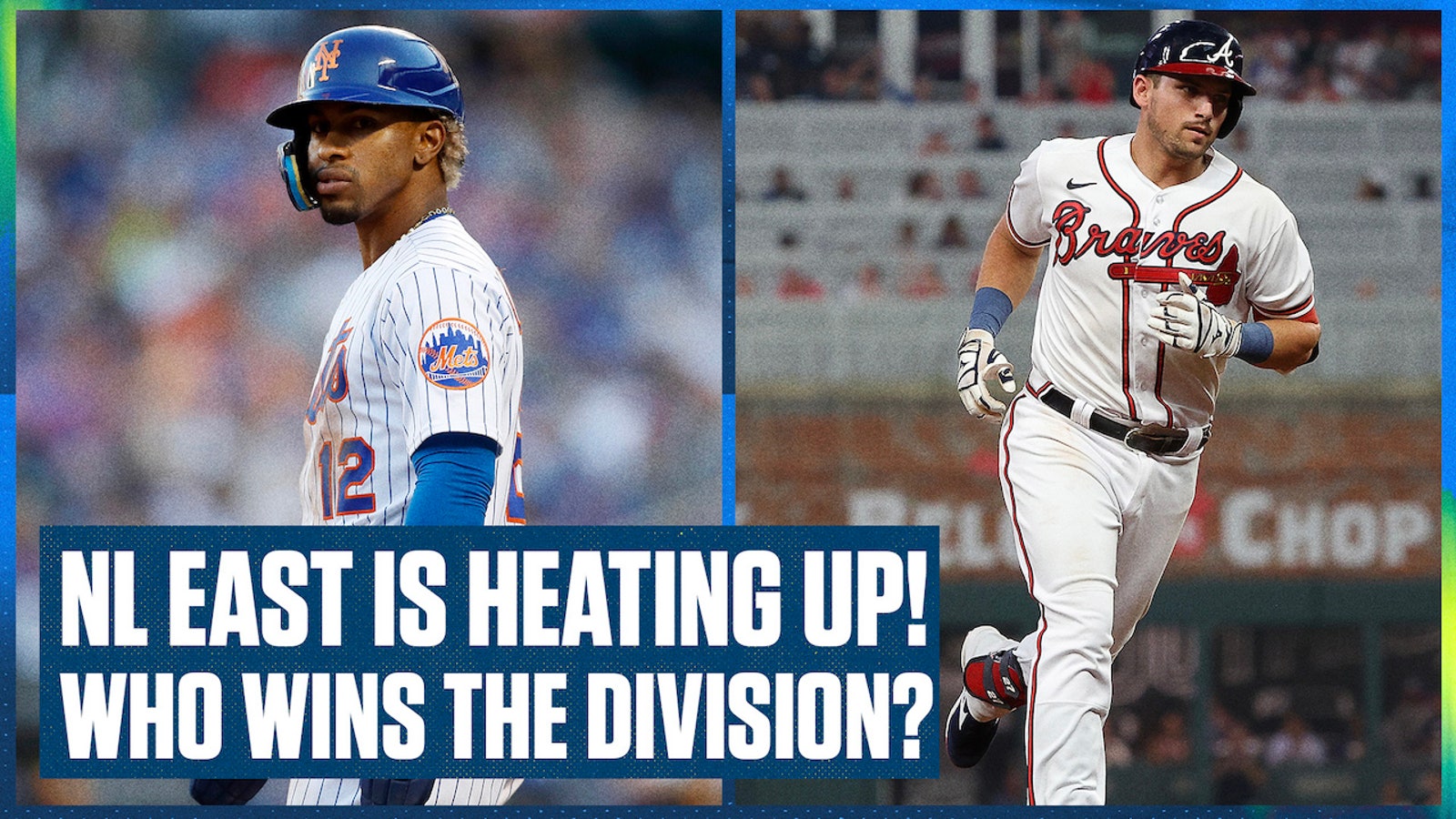 Ben Verlander and Alex Curry touch base on the New York Mets, the NL East, and where they stand. The New York Mets continue to dominate but with the Atlanta Braves close behind, who will come out on top?
Atlanta's pitching staff is on a roll at just the right time, sporting the fifth-best overall ERA (3.44) in Major League Baseball. The Braves are first in MLB in strikeouts (1,294), opponent's batting average (.210) and saves (45). They're also tied with the Dodgers for third with the third-fewest home runs allowed (118) in the league. Only the Astros (112) and Giants (113) have given up fewer homers. 
After a series sweep against the Marlins this weekend that extended their win streak to five games, the Braves head to the west coast for an eight-game trip against the A's, Mariners and Giants that begins Tuesday. So much can change in the next few weeks of this pennant race, and if the Braves just keep doing what they have all year, it's not a matter of "if" but "when" they will grab the top spot.
"That was a pretty good homestand," Braves manager Brian Snitker said Sunday. "Our pitching was really good. The bullpen did really good, had some really good starts. That's what we need to do this time of year."
Deesha Thosar is an MLB writer for FOX Sports. She previously covered the Mets for the New York Daily News. Follow her on Twitter at @DeeshaThosar.
---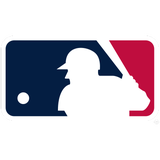 Get more from Major League Baseball Follow your favorites to get information about games, news and more.
---
---