As current Green Bay Packers quarterback Aaron Rodgers heads into the darkness later this week, maybe the images he should reflect on are those of Patrick Mahomes finding players like Skyy Moore and Kadarius Toney in the end zone during the Kansas City Chiefs' Super Bowl LVII victory.
Rodgers is going on a darkness retreat in order to reflect and be alone with his own thoughts. Never mind that such isolation is usually used as punishment in prisons, but to each their own. What looms largest is a decision on his football future, even if that isn't the sole motivation for sitting in complete darkness for four days. 
"I said, after the Super Bowl, I'm gonna go on my darkness retreat, I'm probably going to have a better sense of where I'm at in my life," Rodgers said Tuesday. "I didn't say, 'I'm going to my darkness retreat just to figure out if I'm going to play next year or retire.'
"It's more of a surrender to whatever thoughts come through," he said.
But maybe the answer to that question of his football future lies in the past.
Rodgers and Mahomes were dealt similar cards to begin the 2022 season. Mahomes lost a major playmaker in Tyreek Hill to a trade. Rodgers lost Davante Adams. Those two receivers were ranked in the top three for receiving yards in 2021 and losing them created a massive void in each team's offense.
One of those offenses won the Super Bowl, though, while the other failed to make the postseason for the first time in three years.
Aaron Rodgers on a 'Darkness Retreat' ahead of big career move
Craig Carton pokes fun at Green Bay Packers quarterback Aaron Rodgers, who is preparing to embark on a 'Darkness Retreat', which he reveals may not be as dark as the name lets on.
Mahomes was able to elevate players around him, even with less talent. Sure, he still had tight end Travis Kelce to lean on, but the same could be said for Rodgers and the Packers' running game, which boasted not only Aaron Jones but A.J. Dillon as well. Mahomes worked with the talent he had, often putting in extra work with his skill players. He even organized offseason workouts going into the 2022 season in Texas, even.
Rodgers skipped OTAs entirely, even though his new top two receivers were rookies.
That showed in the very first play of the season, as Rodgers went deep for second-round draft pick Christian Watson. The rookie dropped the ball and Rodgers didn't go back to Watson for weeks. Watson then proceeded to have a coming-out party in Week 10 against the Dallas Cowboys at home. He caught four passes for 107 yards. Three of those passes were touchdowns. And he proceeded to then go on a tear, accounting for eight touchdowns in four games between Weeks 10 and 13. The ability was there all along, it just needed to develop. And perhaps it could have developed in the offseason if he was able to build chemistry with his quarterback before taking his first NFL snap.
It isn't all on Rodgers, either. What the Chiefs did so well this season was evolve. Their roster didn't look the same as in the previous year, so neither did their scheme. In Super Bowl LVII, with the Eagles toting a dominating pass rush and taking away Kelce for a lot of the game, Kansas City ran the ball more. They did it more than Philadelphia expected and it ended up being the difference.
That's the reason Chiefs head coach Andy Reid has enjoyed such longevity in his last few stops as the top guy. He retools his offenses every season to play to the strengths of the personnel he has available.
The Packers… didn't.
What would have made logical sense, and what I think most people thought they would do, is lean on their running game with the two aforementioned workhorse backs while benefiting from a dynamic defense with seven first-round picks in its ranks. Adams had accounted for the largest production share of any receiver in 2021, amassing 1,553 receiving yards, which accounted for 34% of the team's total yards that year. Your offense isn't the same after a loss like that, but Green Bay's playcallers didn't quite get the memo.
The Packers still relied heavily on 11 personnel, especially in the beginning of the season, trying to make it work with a combination of Watson, Allen Lazard, Romeo Doubs, Randall Cobb and brief appearances by Sammy Watkins. Oh, and Samori Toure, too. It took until much later in the season to become a run-first-type offense. Wouldn't you know it? They succeeded.
In that game against the Cowboys? They ran the ball on 66.1% of their offensive plays. The only time they ran the ball on over 50% of their offensive snaps in the first seven games of the season was their Week 2 Sunday Night Football stomping of the division-rival Chicago Bears.
In four of their last five games of the season, they ran the ball over 50% of the time. Overall, they went 5-2 in such games this year. Had the Packers leaned into that more and perhaps retooled the offense the way that Kansas City did in order to play to the strength of their personnel, they may not have missed the playoffs after all.
Aaron Rodgers to the Las Vegas Raiders? Colin makes the case
With an Aaron Rodgers trade out of Green Bay being a real possibility, there's a slew of teams speculated to be landing spots for the Packers QB.
If Rodgers does decide to return to the Packers, there will have to be changes. By default, he has more chemistry with his receivers now that Watson and Doubs have some real playing time under their belt. Green Bay would also probably be wise to get more receiving help regardless going into next season. But as Rodgers weighs whether or not he wants to continue playing football, he should also consider if he's willing to go above and beyond what he did this past season. NFL seasons are grueling but there's no way to escape the grind. 
The proof that it works is currently still celebrating their latest Lombardi Trophy.
Super Bowl coverage:
Top stories from FOX Sports:
FOLLOW
Follow your favorites to personalize your FOX Sports experience
---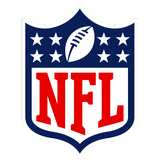 Get more from National Football League Follow your favorites to get information about games, news and more
---
---