DAYTONA BEACH, Fla. — In many ways, Ricky Stenhouse Jr. should never have celebrated a Daytona 500 victory Sunday night.
In 10 previous seasons, Stenhouse only won races in 2017, a year in which he won two.
That's 364 races. Just two wins. He has failed to finish in 14 percent of the races in his career, a relatively high number. He only has finished on the lead lap in 52 percent of his starts. He has a reputation of getting involved in wrecks, especially lately.
He joined JTG Daugherty Racing in 2020 and has gone winless. Missed the playoffs every year, finishing no better than 22nd in the standings, including 26th last year — his worst points finish since 2014.
[Ricky Stenhouse Jr. an unlikely winner in unpredictable and historic Daytona 500]  
And what did he get for all that? He signed a multiyear contract extension last summer to stay as the driver for the single-car Cup organization, a team owned by Jodi and Tad Geschickter (the JTG in the team name) and former NBA star Brad Daugherty.
"We didn't give up on Ricky because personally, I feel like he's got the spirit of a winner and I like what he represents as a person," Jodi Geschickter said. "I see flashes of brilliance in what he does.
"I felt like he could do it. I felt like he could get the job done, and I never questioned that."
The 35-year-old Stenhouse got the job done Sunday as he took the lead following the first overtime restart and then held on for more than a lap of the second restart when a wreck behind him clinched the biggest victory of his career. 
Those 10 laps he led in overtime were the only laps Stenhouse led all night, a fitting way for Stenhouse, who has somehow survived as driver by winning at key moments.
Stenhouse breaks through at Daytona
Ricky Stenhouse describes winning the 2023 Daytona 500 and explains his mindset throughout the race.
He knows what it's like to hit lows in racing. After wrecking so many cars in the Xfinity Series at Roush Fenway Racing, Stenhouse had to work fixing the cars in the shop. 
"I remember sitting in meetings where Ricky's career almost ended before it ever started," said his crew chief Mike Kelley. "He had to cut cars up at Roush because he had wrecked so much stuff.
"I remember sitting in meetings when they basically voted, and not one person out of that group voted to cast him to the side."
He then won back-to-back titles in the Xfinity Series in 2011 and 2012 before moving to Cup in 2013. He went winless for four years and then the two victories in 2017 — one at Talladega, one at Daytona (the summer race) — came at a key time that likely extended his career, even though he didn't think he had to worry about that.
"I kind of thought I had a contract through 2023 [with Roush], so that was the kind of crazy part about all that," Stenhouse said.
Stenhouse then proved he could be a valuable driver even if he didn't win consistently nor finish high in the standings.
He drives for a team that has sponsorship by Kroger, which leverages the sponsorship by asking vendors to contribute for better space and promotion in stores. That requires several companies to be involved, and Stenhouse has sponsor obligations and appearances for more than a dozen grocery store brands.
"We have 18 corporate partners," said Tad Geschickter. "There are not many drivers in this series that would do the work that Ricky Stenhouse does every day behind the scenes that no one sees, appearances in front of grocery stores to trips to corporate headquarters.
"He's a workhorse, and someone that believes in you that hard, you're going to keep believing back in them."
Stenhouse survives last-lap carnage
Ricky Stenhouse Jr. won the 2023 Daytona 500 after a WILD overtime finish.
Geschickter said sponsors did not pressure him to dump Stenhouse.
"He's a corporate spokesperson and a racecar driver," Tad Geschickter said. "Everyone can see the talent that was in there and the work he does for them.
"It's all about selling more products. We never had any of that pressure [from sponsors] at all."
A former sprint-car driver for NASCAR Hall of Famer Tony Stewart, Stenhouse has always been a guy who has had talent but, just in some ways, couldn't get out of his own way. He is driving for an organization that only had won once — with AJ Allmendinger at Watkins Glen in 2014.
While he isn't considered a threat weekly to win, Stenhouse is a threat on the superspeedways. He has run well at the tracks where drivers run in packs and use the aerodynamic draft to make passes, where they need a strong push to move forward.
So this victory wasn't a fluke. And his team believes in him as crew chief Mike Kelley wrote "We Believe" on a piece of tape that was placed in the car.
"Ricky is good everywhere," said Kelley. "In 2011 and '12, when he had competitive cars in the Xfinity Series, we raced against the best in that series, and it was [Kevin] Harvick and Carl [Edwards] and Joey Logano, and we won a lot of races everywhere."
The challenge for Kelley and Stenhouse is to build on the victory. This is the second season NASCAR's Next Gen car, one where all the teams get most parts and pieces from the same vendors, which theoretically should even the playing field.
"We're building this program together," Stenhouse said. "We were excited when we got a car that was comparable to everybody else's, knowing it was going to be some growing pains over last season. … The bigger teams were able to learn a lot more at a faster rate, and I felt like that's what got us behind.
"This offseason we've really focused on that, and I'm excited to go to these racetracks like Fontana, Las Vegas, and really see the potential that we've gained over this offseason."
Daytona 500 highlights
The final stage of Daytona 500 brought the heat as it became a caution-filled one, especially near the end of the race.
Meeting the potential has been Stenhouse's quest since joining the Cup Series in 2013. He will go about still trying to accomplish that goal, not listening to the chatter and not worrying about what people are saying. He can look at his Daytona 500 trophy as confirmation of his ability.
"I feel like I've put myself in some bad spots throughout my career, but the faster we get our cars, the more I can take care of them and still run them close to the front," Stenhouse said. "It's something I've always tried to do, sometimes at my expense, [to] try and take a car and try and get way more out of it than what's there. 
"I feel like that's my job to do as a race car driver, is to get the most speed out of a race car that you can, but also in this sport you've got to take care of it, and you can't just leave it all out there every single race."
Unless it's the Daytona 500. It's a career-defining moment. One that says that those who have hired Stenhouse might just have known what they were doing.
Bob Pockrass covers NASCAR for FOX Sports. He has spent decades covering motorsports, including the past 30 Daytona 500s, with stints at ESPN, Sporting News, NASCAR Scene magazine and The (Daytona Beach) News-Journal. Follow him on Twitter @bobpockrass, and sign up for the FOX Sports NASCAR Newsletter with Bob Pockrass.
Top NASCAR stories from FOX Sports:
FOLLOW
Follow your favorites to personalize your FOX Sports experience
---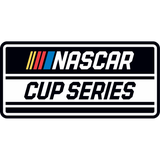 Get more from NASCAR Cup Series Follow your favorites to get information about games, news and more
---
---