FRISCO, Texas — The United States women's national team swept its competition to win its sixth SheBelieves Cup on Wednesday night. The tournament featured three challenging opponents in Canada, Japan and Brazil, all of whom are ranked top 11 in the world and have qualified for the World Cup. 
The USWNT only has three more matches before it heads to New Zealand and Australia, which means coach Vlatko Andonovski must make a decision soon about which 23 players he wants on his roster. 
How did the U.S. look against the stiffest competition it will see before the summer's tournament? Who made their case for playing time and who didn't? How is Andonovski evaluating the three performances? Here are five things we learned from the SheBelieves Cup:
Starting lineup coming into focus
Sub out Trinity Rodman for a healthy Sophia Smith on the wing and the lineup Andonovski rolled out Wednesday night against Brazil could very well be the starters we see in New Zealand.
The lineup looked like this: Alyssa Naeher in goal, Emily Fox, Becky Sauerbrunn, Naomi Girma and Crystal Dunn on the back line, Andi Sullivan, Lindsey Horan and Rose Lavelle as the midfield trio, and Rodman, Alex Morgan and Mallory Swanson up top.
It's a strong group and one that could and should win a lot of games. Smith (foot) and Catarina Macario (ACL) should be available in the next FIFA window in April, when the U.S. hosts the Republic of Ireland in Austin on April 8 and again in St. Louis on April 11. Getting those two back with the national team will be incredibly important, as Smith should be a starter and Macario will fight for a starting spot in the central midfield.
Andonovski won't start the same 11 players in every World Cup match, and based on his substituting habits, we caught a glimpse of other players who may play valuable minutes. Kristie Mewis earned a good amount of playing time, including going for a full 90 against Japan. Emily Sonnett, Alana Cook, Ashley Sanchez and Lynn Williams also saw valuable time on the field, while Taylor Kornieck, Ashley Hatch and Sofia Huerta still find themselves on the bubble.
Mallory Swanson is going to be a force
Swanson won MVP after becoming the first player to ever score in all three SheBelieves Cup matches. Swanson scored four goals in three games, and has seven goals in five games played so far this year. And it's only February.
It's incredibly clear what the future looks like for the 24-year-old forward. She exudes confidence on and off the field. Asked what's gotten into her scoring frenzy lately, Swanson just shrugs her shoulders and says that she just wants to play fast and keep the intensity high.
One of the best quotes about Swanson over the past week came from Andonovski after the U.S. beat Japan 1-0 in the second match. Swanson scored the lone goal, probably the most beautiful of the four she scored, and Andonovski was asked how important it is to have her in this kind of form as the team prepares for the World Cup.
"I mean, she certainly makes my life a little easier," Andonovski said. 
He went on to add: "The speed she has helps, but she controlled the ball and took two touches on the juggle in the air at full speed. That's technicality. That's a very skillful player. With pressure on her back in a one-on-one situation, when she finished that goal, it looked like the game stopped for her so she could finish that final touch. Obviously she's in great form and we're just happy and supporting her in any way possible."
This is all just World Cup prep
The U.S. needed to win the SheBelieves Cup to instill confidence and reduce any panic that might have set in after the team dropped three consecutive matches to England, Spain and Germany toward the end of 2022. It was the first time since 1993 that the USWNT lost three games in a row.
Performances overall were a mixed bag, but the Americans were tested and came away with three victories. More importantly for Andonovski was that his team had a couple of weeks together to keep preparing for this summer.
"While we were in camp we were talking about, it's not about this tournament, it's about preparation for the World Cup," Andonovski said. "And the fact that we were able to do well against such great opponents is motivating for us going forward because we believe that we still have a few things to fix and get better from it."
It was also an opportunity for young players to learn a little bit about the pace of a World Cup. The SheBelieves Cup purposefully mimics a World Cup group stage, playing three games in seven days. The U.S. made sure to mirror everything they possibly could for the team, down to the timing of the games, training, meals, travel, bus schedules, media opportunities, staying in different hotels, and more.
Players noted throughout the last week that it was hugely beneficial to have this experience – as well as going to New Zealand last month and feeling what it's like to take that long flight and play in the actual stadiums it will play in this summer.
The U.S. needs better goal celebrations
Megan Rapinoe was so confident Swanson was going to score in the second half Wednesday night that she raised her hand and called it before Swanson even touched the ball. As soon as Swanson scored, lifting the U.S. to a 2-0 lead, she ran over to the sideline and gave Rapinoe a hug. This was her version of a goal celebration. She later told reporters that Rapinoe had informed her that the USWNT needed better goal celebrations, so that is what she came up with at the moment.
Rapinoe, of course, is the queen of goal celebrations. Her famous Pose from the 2019 World Cup took on a viral life of its own, and she expects her teammates to maintain that standard.
"It's an area that we need to really focus on, and I think it's something you have to be serious about heading into a World Cup," Rapinoe said, trying not to laugh at herself. "It hasn't been good enough. 
"I'm gonna need people to come to the corner flag and get the glory. I mean this is literally the whole point of the game … Alex always has good ones. She's always thinking. Mal should be used to it by now, she's been on a heater for like a year."
Good thing Rapinoe will be on the roster this summer to keep her teammates in line.
April will be a hugely important window
The U.S. has one more FIFA window this April when it hosts the Republic of Ireland, which will be making its World Cup debut this summer. 
Whoever Andonovski calls in for that camp will be significant as it could be the final group to board the plane down under. 
It's safe to assume that Smith and Macario will be on the April roster. How about other previously injured players who are making their way back to a full recovery? Names to think about are Kelley O'Hara, Christen Press and Tobin Heath, all of whom have World Cup experience and know what to expect on the world's biggest stage. There's also Tierna Davidson, who was in training camp with the USWNT in Orlando, but did not play in any games.
The SheBelieves Cup roster was a younger and less experienced squad, with 11 of the 23 players having fewer than 30 caps. Despite so much budding talent, will Andonovski include more veterans on his final roster as former manager Jill Ellis did four years ago when she brought Ali Krieger back? 
Whoever Andonovski calls up in April will be telling.
Laken Litman covers college football, college basketball and soccer for FOX Sports. She previously wrote for Sports Illustrated, USA Today and The Indianapolis Star. She is the author of "Strong Like a Woman," published in spring 2022 to mark the 50th anniversary of Title IX. Follow her on Twitter @LakenLitman.
Top stories from FOX Sports:
---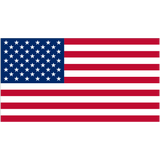 Get more from United States Follow your favorites to get information about games, news and more
---
---