Spring training games might be underway, but we're not operating under a pitch clock to get these positional tiers done. OK, we want to finish before the regular season begins.
We've got one last position of hitters to tier, though. This week, we're examining designated hitters. 
At this position, we've got a pair of players who are pretty clearly at the top. Beyond that, we have a lot of players who were on the move this offseason or in recent years. That made them a bit tougher to categorize.
But let's tier them!
Elite: Shohei Ohtani, Bryce Harper
I got a lot of flak for not putting Harper in the outfielders' tier. Well, he was a designated hitter for the majority of last year. He's only going to be a designated hitter this year. 
So, guess what? He's in the designated hitters' tier. And he's "Elite." 
Ohtani could have a tier of his own. He's universally recognized as a superstar yet still seems underrated given his two-way exploits. 
The Elite DH Tier
Ben Verlander has the Angels' Shohei Ohtani and the Phillies' Bryce Harper in The Elite Tier. Do you agree?
Almost Elite: Michael Brantley, Giancarlo Stanton, J.D. Martinez
Brantley hits about .300 every year. I think Brantley will hit .300 when he's 50 years old. 
OK, so Brantley hit .288 last season. He was also hurt for the majority of the season. That kept his career batting average at .298. In each of the five seasons prior, he hit between .299 and .311. 
Stanton was once an "Elite" guy but he's declined. Still, he's unlike any other player in baseball when he goes on a tear. No one hits the ball harder.
Last year, his average plummeted to .211 but he still found a way to register 31 home runs and 78 RBIs. So, the power will always be there.
Martinez is going to hit in Los Angeles. The guy just rakes. He's also coming off a down year yet finished with a .274 batting average, 16 home runs and 62 RBIs. 
Some might look at the players in this tier and might be thrown off by their inclusion, but the position is down across the league. I felt like these DHs are clearly above those in the next two groups.
The Almost Elite DH Tier
Ben Verlander has the Astros' Michael Brantley and the Yankees' Giancarlo Stanton in The Almost Elite Tier. Do you agree?
Really Good: Justin Turner, Trey Mancini, Josh Bell, Daniel Vogelbach
Turner's taken a step back in recent years as he's gotten older. What are we going to get from him in a Red Sox uniform? I don't know. I believe he still can be a good hitter. 
Mancini's 2022 season was a tale of two halves. After producing at his usual levels with the Orioles, he surprisingly struggled with the Astros (.176, eight homers, 22 RBIs in 51 games). He still has the capability of being "Really Good."
Bell's story was really similar between Washington and San Diego. He was an All-Star with the former and benched by the latter. 
Bell's now with the Guardians, and Mancini is with the Cubs. I'd still feel really good about having any of the hitters in this tier given their past production. 
The Really Good DH Tier
Ben Verlander has the Cubs' Trey Mancini and the Mets' Daniel Vogelbach in The Really Good Tier. Do you agree?
Pretty Solid: Charlie Blackmon, Nelson Cruz, Matt Carpenter, Juan Yepez, Harold Ramirez, Brad Miller, Brandon Belt, Carlos Santana, Dom Smith
Cruz and Carpenter are both new Padres. One's left-handed and one's right-handed, so they'll probably platoon a good bit. 
At various points in his career, Cruz was probably in "Almost Elite." Carpenter's been in the "Really Good" tier for most of his career. 
Both went a bit downhill in recent seasons. Cruz hit .234 with 10 homers and 64 RBIs last year. He could hit .150 with six homers this season and I would still love the addition because of what he'll mean to this roster. 
Carpenter had a resurgence in 2022, hitting .305 with 15 homers and 37 RBIs for the Yankees.  
The Pretty Solid DH Tier
Ben Verlander has the Padres' Nelson Cruz and Matt Carpenter in The Pretty Solid Tier. Do you agree?
More Baseball from FOX Sports:
Top stories from FOX Sports:
---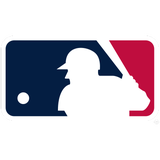 Get more from Major League Baseball Follow your favorites to get information about games, news and more
---