C.J Stroud and Justin Fields spent just one year together at Ohio State. That doesn't diminish how much the Buckeye brotherhood means to Stroud as he embarks on a career in the NFL.
Widely projected to go in the top 10 of the 2023 draft, Stroud was recently asked about the possibility of being selected by the Chicago Bears. The two-time Heisman Trophy finalist defended his former Buckeyes teammate while also making it clear he's not interested in playing in the Windy City this year and taking Fields' job.
"I don't want to go there. That's his team," Stroud told reporters when asked about the idea of replacing Fields in Chicago. "I've got to do my thing and I've got to go build my legacy. He texted me yesterday morning. Me and him are brothers for life."
Stroud wasn't done backing his Buckeyes brethren, noting that Fields evolved into more of a runner last year because he was under constant duress.
"You have to make plays with your feet and he ain't no damn running back," Stroud said. "He's a quarterback. He can sling that rock," 
The Bears own the No. 1 pick in this year's draft, and there has been plenty of speculation surrounding what the organization will do with it. Chicago general manager Ryan poles said earlier this week that keeping Fields is "the plan right now," but also noted the club is doing its homework on this year's QB prospects. Naturally, several teams are interested in the top pick should the Bears decide to trade down.
"We have flexibility where if there's opportunities where if we can turn that into a lot of players that come in and help us, we can do that," Poles said. "If it's staying put or really being selective with certain people, we can do that as well. I know my expectation, our expectation, is that we move the needle to be more successful. We can win some of these close games and bring in guys that can impact this football team."
Fields, who is set to enter his third season in the NFL, took a notable step forward in 2022, throwing for 2,242 yards and 17 touchdowns. The former No. 11 overall pick added 1,143 yards on the ground and eight rushing scores, becoming just the third QB in NFL history to top the 1,000-yard rushing mark. Thus, Chicago might be more inclined to keep its young QB rather than reset with a rookie.
FOX Sports NFC North reporter Carmen Vitali recently looked at five potential trade partners for the top pick. The Indianapolis Colts were the leading candidate based off the haul they could offer in exchange for selecting first overall.
"This scenario would likely net Chicago the best balance of a sizable return while also securing a franchise-changing prospect," Vitali said. "Though it's only three spots, I surmised that the Bears could push for a future first-round pick in 2024 along with a second or third-round pick this year and a Day 2 or 3 pick next."
While speculation surrounding the Bears will likely continue leading up to the draft, history shows that moving the top pick is extremely rare. In fact, the No. 1 pick has been dealt just twice over the past 26 years. It last happened in 2016, when the Los Angeles Rams traded for up to No. 1 to select Jared Goff out of Cal. The previous instance was in 2001, when the Atlanta Falcons moved up from No. 2 to select Michael Vick first overall.
Top stories from FOX Sports:
FOLLOW
Follow your favorites to personalize your FOX Sports experience
---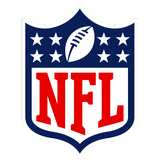 Get more from National Football League Follow your favorites to get information about games, news and more
---