VENICE, Fla. — The $75 million dollar mustachioed vegan in the tie-dye shirt sat down at a picnic bench with a plate full of tofu, rice and vegetables.
Spencer Strider, the 2022 runner-up for Rookie of the Year, co-ace for the Atlanta Braves, committed vegan — "except for salmon, sometimes" — obsessed indie rock superfan and one of the best pitchers in the world, had just finished a long day at spring training and was ready to chow down.
Bypassing a poorly-fried plantain crisp, Strider scooped up a spoonful of rice and tofu.
"Got some beans here, some lentils," he said. "I think the tofu they make specially for me." 
His privilege of specific menu items has been more than well-earned. Strider was downright brilliant for the Braves in his debut season a year ago. After joining the starting rotation in late May, the 24-year-old right-hander tossed 107 1/3 innings across 20 starts, posting a 2.77 ERA with a historically good 13.8 strikeouts per nine. The only player in MLB history to throw at least 100 innings in a season with a better K rate was Gerrit Cole in 2019. That's it.
From a rate perspective, Strider compiled the greatest rookie pitching season in baseball history. Only a similarly extraordinary performance from outfield teammate Michael Harris II could pry the ROY honor from his hands. Strider parlayed that magnificence into a six-year, $75 million extension with the Braves, and now he can buy all the tofu he wants.
While nearly every aspect of Strider's rookie year went exactly to plan and beyond, his final outing, a disastrous performance against the eventual pennant-winning Phillies in Game 3 of the National League Division Series, has left a taste in his mouth worse than even the most overcooked plantain.
"I take responsibility for our whole season falling apart," he lamented.
After a typically dominant start on Sept. 18th, Strider felt some discomfort in his left side. Soon after, the team put him on the 15-day IL with a strained left oblique. He would not pitch again until that fateful afternoon against the Phillies.
Through the first two innings, Strider looked as magnificent as ever, touching 99 mph with ease as he punched out Rhys Hoskins, J.T. Realmuto and Bryce Harper. The third inning was a different story. His fastball dipped down to 93 mph, the slider lost its trademark bite and Hoskins took a pipe-shot heater into the annals of Philly sports history before spiking his bat into the earth's core.
"I've learned to get through a lot of things that aren't optimal, you know, less than ideal situations," Strider explained, looking back at the worst outing of his MLB career. "But I think that was a situation where I simply couldn't pretend nothing was wrong. I needed to adjust to my limitations at the time. I was hard-headed thinking I could throw five innings after not pitching for a month. That was a situation where I should have changed what I was doing. To me, that's a lack of preparation."
After the Hoskins blast, Strider allowed a single to Realmuto and was promptly pulled from the game. Philadelphia would eliminate the Braves a day later on their way to the World Series. 
Strider admitted that for the first time in his life he didn't watch any of the World Series. The wound was too fresh.
"I kinda got away from sports this winter," he said. "I'm a Cleveland Browns fan and there's a lot of reasons right this moment where I am not very interested in the Cleveland Browns. Definitely didn't watch the last four or five games of the season."
Instead, Strider binged Marvel movies, listened to an avalanche of music and got married to his high school sweetheart, Maggie.
In hindsight, Strider says that the confirmation bias of his transcendent 2022 season convinced him that he could power through anything. Whenever he was presented with a challenge — making the team out of camp, transitioning to the rotation, maintaining his success — he conquered it with ease. That is, until he had to accept his limits and listen to his body. And Strider will be the first to tell you that, on the biggest stage of his life, stubbornness got the best of him.
"In some ways, I'm glad that something adverse happened at the end [of the season]," he said. "I couldn't just sit here all offseason thinking that I'm great. I just gotta be better next year.".
Next year has become this year, and heading into 2023 the expectations for Strider are sky high. Armed with one of the best fastballs in the world, Strider has an opportunity to elevate himself into the Cy Young conversation and beyond. And thanks to his trademark mustache, quads like boulders and free-spirited demeanor, he's already become quite a recognizable presence around Braves Country.
"Getting noticed makes me extremely uncomfortable because I don't like myself that much." Strider shared. "Anybody else liking me more than I like myself, that's very strange. I don't love being famous. I don't really want attention. I understand that I do things that look like they're trying to get attention, but I have no interest in that."
In a sport of interchangeable dri-fit polos named Tyler, Strider's persona is a refreshing reprieve. While many players around the league find him quirky or odd, he'd be a nondescript normie as a social media manager in Brooklyn or a tech bro in Austin or a TV writer in Echo Park. He's simply comfortable being himself in a space that doesn't always champion such things. 
But in Strider's own mind, it's all much simpler than that.
He went vegan because it made him feel healthier. He extended with the Braves because, "I would much rather be happy, in a position where I can succeed, have the resources that I need, have people that I enjoy being around in a city that I like living than the alternative." 
Strider maintains a complex grading system for bands and records because he says that makes him feel less overwhelmed by the immense amount of music out there. The mustache has stayed because he's had it since high school.
"I live my life by Occam's razor," he said, finishing up the last of his lunch, sans bad plantains "You can print that."
Jake Mintz, the louder half of @CespedesBBQ is a baseball writer for FOX Sports. He's an Orioles fan living in New York City, and thus, he leads a lonely existence most Octobers. If he's not watching baseball, he's almost certainly riding his bike. Follow him on Twitter at @Jake_Mintz.
More Baseball from FOX Sports:
Top stories from FOX Sports:
---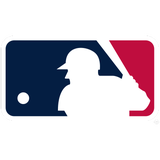 Get more from Major League Baseball Follow your favorites to get information about games, news and more
---