It is a tradition synonymous with college basketball. For the 41st consecutive year, the Big East Tournament hits Madison Square Garden this week. Coverage of the first round, quarterfinals and semifinals will air on FS1 before Saturday's championship game hits FOX at 6:30 p.m. ET.
In the 10th year since the conference reconfigured to a basketball-centric league, this season carries a vibe that the tournament is as wide open as it's been in this current iteration.
Why? For starters, the Big East Tournament has been the Villanova Invitational for the better part of the last decade. The Wildcats have won five of the last seven conference tournaments, and of those seven, they've been in every tournament championship game except one. While Kyle Neptune's team has won six of its last eight and has found a rhythm behind the return of senior guard Justin Moore, it's going to be rather hard for the Cats to repeat and steal a bid to the NCAA Tournament.
You could make an argument for upwards of six, maybe even seven teams to win the crown in Manhattan this week. Here's a whip-around of storylines to watch for this week. 
The front-runner: UConn
Over the last month, the Huskies have played like a dark horse to reach Houston in April. They've played much more like the team that started the year 14-0, having won five in a row and eight of their last nine entering the Big East Tournament. What's gone right? Connecticut has Jordan Hawkins and other teams don't, and Dan Hurley is playing through his superstar sophomore guard. Also, Adama Sanogo continues to be strong and Andre Jackson Jr. worked through a midseason slump to get back on track. A silent assassin from deep, Alex Karaban is such a key to what the Huskies do, and when this team is connecting on perimeter shots, pack your bags. 
The matchup to watch: Thursday, 2:30 p.m. ET on FS1 — No. 4 Providence vs. No. 5 Connecticut
There's zero love lost between these two schools. None. Madison Square Garden will be an absolute zoo on Thursday afternoon when the Friars and Huskies meet at the Big East Tournament for the first time since 1998. These two teams enter New York going in very different directions. The Friars lost back-to-back home games last week to Xavier and Seton Hall, getting humiliated 82-58 by the Pirates on Saturday. Ed Cooley's team is still likely to hear its name on Selection Sunday, but Providence needs to regain its defensive identity or else this season is going to end quicker than originally expected.
Meanwhile, Connecticut has not won the Big East Tournament since Kemba Walker and the Huskies pulled off the feat in 2011. This week is one in which Dan Hurley can lead UConn to the heights that he said were going to happen when he took the position in Storrs. Expect an all-out war on Thursday, and how this game gets officiated is a crucial key because physicality will be a theme.
Star Power: Marquette's Tyler Kolek and Xavier's Souley Boum 
The top two seeds are in that position because of program-changing guard play this season.
The regular-season champion Golden Eagles have a point guard who should be considered for first-team All-American honors. In his second season under Shaka Smart, Kolek has engineered the nation's fourth-most efficient offense with 246 assists (second in NCAA) to just 73 turnovers on the season. He is lethal off screens, with an elite ability to time everything up and make the right play for a Golden Eagles team that is 25-6 on the season. 
With the bucket-getting skills of Kam Jones alongside him, Kolek has teamed up with the sophomore to form a backcourt that is difficult to attend. The conference player of the year (in my book) has a chance to add to a historic campaign and power the Golden Eagles to the program's first Big East Tournament championship. And, a word on Marquette in brief: it feels like this team has been overshadowed this week. That's hard to believe for a 25-6 team, but Smart wouldn't want it any other way. If the Golden Eagles can get rolling in their Thursday quarterfinal (Noon ET, FS1) against St. John's or Butler, they will get the winner of Providence/UConn, and that team could be worn down to a degree from the war the day before.
As for second-seeded Xavier, 24-year-old Boum has been the man for Sean Miller in his return season in Cincinnati, averaging 16.8 points, 4.5 assists and 4.2 rebounds per game while shooting over 46% from the field. Boum owns 13 20-plus-point games on the season, driving the Musketeers to a 23-8 record and three straight wins heading into The Garden. Last week, Boum delivered his finest performance at Xavier, exploding for 33 points and ending Providence's 17-game home winning streak in the process. When the Musketeers need a big shot, the ball has been in Boum's hands all season, and he has delivered time and again. Late in a game, if you're trailing, good luck. Boum has hit countless clutch free throws with an 84% mark at the stripe. This kid could take over MSG this week.
Marquette cooks up a pretty dunk
Marquette's Tyler Kolek and Oso Ighodaro found each other for a gorgeous pick-and-roll dunk against St. John's during a recent game.
The swing team in the tournament: Creighton
Which version of the Bluejays are we going to see? Creighton suffered recent losses to Marquette and Villanova before taking care of business over Georgetown and DePaul in the final week of the regular season. Will we see the team that won nine of 10 games from the midway point of January to the second half of February, or the team that could not close at home against the Golden Eagles and got overwhelmed by Villanova in Philadelphia less than two weeks ago?
A gut feeling: The Jays' showdown with Villanova on Thursday at 9:30 p.m. ET on FS1 could end up being the one we look back on this week. Wildcats big man Eric Dixon scored a career-high 31 points in the most recent meeting between Villanova and Creighton, as the junior gave Ryan Kalkbrenner a boatload of issues. Will we see Greg McDermott make the necessary adjustments to get revenge? One would think so, as Creighton has proven to be successful in New York with four trips to the Big East championship game out of eight tries.
Five more thoughts:
This week signals the end of the Patrick Ewing coaching era at Georgetown. The Hoyas went from a winless conference record last year to a 2-18 showing this season. It's time for a change in DC as a once proud program is currently in as dark a place as it's ever been.

Don't sleep on Seton Hall this week. When a team comes off a win like the Pirates had on Saturday at Providence, blowing the Friars out by 24, that confidence can carry into MSG. Femi Odukale is playing his best basketball of the season lately, totaling 33 points, 18 rebounds and 11 assists combined in the last two games. With Dre Davis healthy, The Hall has a veteran wing back who does a lot of different things. Could Shaheen Holloway recapture March magic this week? It's on the table.

St. John's has been the disappointment of the Big East this season, going 6-13 following an 11-1 start to the year. The Red Storm have Butler on Wednesday at 3 p.m. ET on FS1, and assuming they win that game, they meet top-seeded Marquette. Mike Anderson is fighting to keep his job this week, but his team, albeit frenetic, has shown it's capable of competing.

Creighton point guard Ryan Nembhard, who's third in the Big East with 4.9 assists per game as well as in assist-to-turnover ratio, did not receive a single recognition from the conference's coaches in the league awards. Look for the Jays' orchestrator to feed off that this week.
Xavier junior wing Colby Jones should be getting some looks from scouts for his versatility on the wing. He enters MSG riding a red-hot streak, totaling at least 19 points in the last three games and upping his averages to 15.3 points, 5.3 rebounds and 4.6 assists per game on 53% from the floor. Jones is a great rebounder for his size and his length combined with the improved shot makes him one tough cover.
Trey Alexander fuels Creighton
Trey Alexander's 21-point performance led the Creighton Bluejays to a 84-70 win over the DePaul Blue Demons in a recent contest.
Semifinals prediction: 
UConn over Marquette

Creighton over Seton Hall
Championship game prediction: 
The Bluejays capture their first Big East Tournament crown behind the shot-making of Baylor Scheierman and Trey Alexander. After being the runner-up four times in the last eight league tournaments at MSG, Greg McDermott and Creighton make history.
John Fanta is a national college basketball broadcaster and writer for FOX Sports. He covers the sport in a variety of capacities, from calling games on FS1 to serving as lead host on the BIG EAST Digital Network to providing commentary on The Field of 68 Media Network. Follow him on Twitter @John_Fanta.
Read more:
FOLLOW
Follow your favorites to personalize your FOX Sports experience
---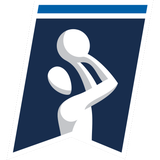 Get more from College Basketball Follow your favorites to get information about games, news and more
---