COLUMBUS, Ohio — On the eve of what became the worst night of Matt Painter's career, the Purdue head coach met with the media for a pregame news conference on Thursday afternoon. The opening question came from a reporter who primarily covers Ohio State, and he asked Painter about navigating the ups and downs, about how difficult it is to remain steadfast with core beliefs when a season — or seasons — begin to spiral. It felt like the writer wanted some perspective with which to frame Chris Holtmann's disappointing year with the Buckeyes.
The ever-gracious Painter, who endured back-to-back losing seasons in 2012-13 and 2013-14, launched into a soliloquy about the importance of identifying "winning ways" when constructing a roster. A team can never have enough players or coaches who care about winning, Painter said, and that's why the Boilermakers have chased productivity over talent on the recruiting trail. He typically favors the prospects who seem like they can blend with Purdue's culture.
"Your own personal convictions about how a game should be played or how a program should be run has nothing to do with an opponent," Painter said that day, "has nothing to do with style or anything of that nature."
Though he didn't know it at the time, Painter would return to the dais the following evening mired in exactly the philosophical quandary he'd been asked to describe. His Boilermakers, seeded No. 1 in the South Region, became just the second team in the history of the NCAA Tournament to lose to a 16-seed in the opening round. A 63-58 defeat to Fairleigh Dickinson — the nontraditional, non-champions of the Northeast Conference — slapped Painter with a third consecutive loss to a double-digit seed that opened his program to seething criticism of its repeated failures against lower-level opposition.
Friday's stumble against Fairleigh Dickinson was preceded by an embarrassing slipup to 15th-seeded Saint Peter's in 2022, which was preempted by a shocking overtime collapse against 13th-seeded North Texas in 2021. Five of Purdue's last 10 NCAA Tournament appearances have been cut short by teams seeded 11th or higher. An 11-seed, 12-seed, 13-seed, 15-seed and 16-seed all bested the Boilermakers since 2011.
"It's hard," Painter said after losing to FDU. "It's a really hard thing. We worked very hard and have done things the right way in our program. And I think six straight years we've been a top-five seed. And that's all you try to do. You just try to fight to get in the best position possible. And now we get in the best position possible and this happens. And obviously it hurts. It hurts bad."
[How Fairleigh Dickinson toppled Purdue with a perfect game plan and 'a chip on our shoulder']
Few coaches across the country, if any, are more widely respected and more universally liked than Painter, who has won 68% of his games since taking over for the legendary Gene Keady in 2005. Painter's colleague at Michigan State, Tom Izzo, described him as the "new breed" in college basketball during a news conference on Saturday, the day after Purdue was felled by Fairleigh Dickinson, and said the 52-year-old has done "an incredible job" by winning four Big Ten regular-season titles, two Big Ten Tournament titles and receiving the league's Coach of the Year award four times in the span of 15 years. The 2022-23 campaign marked the first time Painter captured both the regular-season and tournament title in the same season.
But Painter's prolonged infatuation with building his teams around low-post scorers calls into question whether he's truly putting Purdue in the "best position possible" during an era of college basketball when high-level guard play is unquestionably more valuable — especially in the postseason.
On a macro level, the Big Ten's obsession with deploying traditional centers is among the reasons the conference has failed to win a national title since Michigan State cut down the nets in 2000, and it's worth noting the 6-foot-7 small forward Morris Peterson (16.8 points per game) led Izzo's team in scoring. Counting that collection of Spartans, there have been 16 Big Ten teams to reach the Final Four over the last 23 years. The only ones anchored by centers were Indiana with Jared Jeffries in 2002 (6-feet-11; 15 point per game), Ohio State with Greg Oden in 2007 (7-feet; 15.7 points per game), Ohio State with Jared Sullinger in 2012 (6-feet-9; 17.5 points per game), and back-to-back Wisconsin squads featuring Frank Kaminsky in 2014-15 (7-feet; 18.8 points per game). The average height for every leading scorer who guided a Big Ten school to the Final Four was 6-feet-6 during that span.
And on a broader scale, just two of the last 13 national champions have leaned on a center as their leading scorer:
— The first was a 2011-12 Kentucky squad that surrounded freshman Anthony Davis (14.2 points, 10.4 rebounds per game) with six additional players who went on to spend time in the NBA: Doron Lamb (13.7 points), Terrence Jones (12.3 points), Michael Kidd-Gilchrist (11.9 points), Marquis Teague (10 points), Darius Miller (9.9 points) and Kyle Wiltjer (5 points).
— The second was a 2014-15 Duke team that flanked freshman Jahlil Okafor (17.3 points, 8.5 rebounds per game) with a supporting cast that contained seven future NBA players: Quinn Cook (15.3 points), Justise Winslow (12.6 points), Tyus Jones (11.8 points), Amile Jefferson (6.1 points), Grayson Allen (4.4 points), Semi Ojeleye (3 points) and Marshall Plumlee (2.2 points).
On a micro level, Purdue's production line of high-level centers under Painter coincides with the program's crippling run of upset losses. Four of Painter's five defeats against double-digit seeds were suffered by rosters whose primary scorers were old-school big men:
— His 2011 team that lost to No. 11 VCU was led by the 6-foot-10 JaJuan Johnson with 20.5 points and 8.6 rebounds per game.
— His 2016 team that lost to No. 12 Little Rock was led by the 7-foot A.J. Hammons with 15 points and 8.2 rebounds per game.
— His 2021 team that lost to No. 13 North Texas was led by the 6-foot-10 Trevion Williams with 15.5 points and 9.1 rebounds per game.
— His 2022 team that lost to No. 15 Saint Peter's was led by the 6-foot-4 point guard Jaden Ivey with 17.3 points and 4.9 rebounds per game. Zach Edey was second in scoring at 14.4 points per game.
— His 2023 team that lost to No. 16 Fairleigh Dickinson was led by the 7-foot-4 Edey with 22.3 points and 12.9 rebounds per game.
[Purdue's locker room whiteboard takes punishment after loss to Fairleigh Dickinson]
The most recent stunner against FDU was by far the most puzzling, the most bizarre, the most inexplicable for a team that won 29 games and was the class of a league that received eight NCAA Tournament bids. Edey had scored 21 points and grabbed 15 rebounds against an undersized opponent whose starting center — if Ansley Almonor can be called that — was a mere 6-feet-6. And with the game teetering in the waning moments, swarms of Fairleigh Dickinson defenders collapsed toward the point to disrupt or deflect nearly every entry pass the Boilermakers lobbed in Edey's direction.
Falling to a 16-seed offered the harshest reminder that regular season wins don't equate to postseason results. Landing on the wrong side of history could be impetus enough for Painter to reassess.
"We haven't been in this position as a 1-seed in a long time," Painter said, "and we get here and we don't take advantage of that opportunity. But they're good guys. They work hard. It stings. You can get a lot of different people looking at it a lot of different ways, but when you're the one playing and coaching and you invested the time, it's really hard to take.
"But like I said, we're the ones that have to sit in it. We're the ones that hopefully have to be better because of it."
Read more:
FOLLOW
Follow your favorites to personalize your FOX Sports experience
---
PURDUE BOILERMAKERS trending
---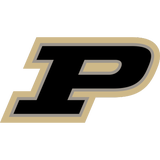 Get more from Purdue Boilermakers Follow your favorites to get information about games, news and more
---