We're down to 16 teams in the NCAA Tournament, an interesting mix of heavyweight blue bloods, stunning Cinderellas and everything in between.
The field will soon be whittled down to four who will head to Houston to battle for the championship. But before that, the regionals will take place in New York, Louisville, Las Vegas, and Kansas City, Missouri, and will feature a host of enticing matchups.
What should fans expect to see? Which players will step up to carry their teams? Which squads are waiting in the wings to potentially shock the world? 
Our college basketball writers Andy Katz, John Fanta and Michael Cohen share their thoughts, analysis and picks below.
East Regional: Who is a key player to watch, a potential surprise team, and your pick to win it? 
Andy Katz:
Player to watch: Tyson Walker, Michigan State. Walker is returning to NYC. He's the one player on Michigan State who can go for 20, 25 or 30. He's going to have to share time defending Markquis Nowell with A.J. Hoggard. So he will have his hands full on the defensive side of the court. But if the Spartans are going to win then he has to make shots. 
Potential surprise team: Florida Atlantic. The Owls are somewhat overshadowed in the East Regional and in the bracket due to Princeton's run to the Sweet 16. But this team won 33 games. They can play in the halfcourt or run. FAU is more than capable of beating Tennessee and reaching the Elite Eight. They did beat Florida, so they can hang with the SEC. 
Pick to win it: Michigan State. Maybe this is just my heart talking, because it would be a great story to see Tom Izzo and the Spartans get to the Final Four after everything the campus endured a month ago. But they played their best basketball of the season against Marquette. They rose to the challenge in that game and can do it again. The Spartans will likely be the favorite at Madison Square Garden. This could be something special. 
Tom Izzo on the modern sports landscape
Michigan State head coach Tom Izzo joins Colin Cowherd to weigh in on the challenges in coaching today's athletes, with big influences from analytics and the transfer portal.
John Fanta: 
Player to watch: Kansas State's Nowell. In Sunday's Round of 32 game, Kentucky played well enough to win and was in a position to do so, leading 60-56 with 3:58 remaining. But UK didn't have the best player on the floor in that game — Jerome Tang did. The 5-foot-8 senior guard from Harlem, N.Y. booked a ticket close to home in the Sweet 16 at Madison Square Garden with a clutch 3 to cut the lead to one, then hit two free throws to give K-State the lead it would not relinquish. Nowell is so quick and smooth in the lane, and he possesses an All-American clutch gene. His 27 points and nine assists on Sunday won Kansas State the game, and Nowell is in the kind of mode right now that could lead the Wildcats to Houston.
Potential surprise team: Florida Atlantic! Why not, right? When you've won 33 of 36 games in a season, I don't care which conference you are from. Dusty May's team is tough, and it showed in the gutsy win over Memphis when the Owls punched back from a four-point deficit with 4:42 on the clock to take a 66-65 thriller. FAU followed that up in what was essentially a road atmosphere with everybody rooting for 16-seed FDU, yet the Owls prevailed behind Johnell Davis. The 6-foot-4 third-year player enters the Sweet 16 having scored 18-plus points in three of the last four games. With Davis charging an offense that has different guard options and a top-35 KenPom defense, FAU should be able to hang in with a Tennessee team that, while tough, can also go cold offensively.
Pick to win it: Michigan State stopped one point guard already in Tyler Kolek. Why can't the Spartans pull it off facing Nowell and Keyontae Johnson? I'm not betting against Tom Izzo, who has a backcourt in Walker, Hoggard and Jaden Akins that is clicking, and a stretch-four in Joey Hauser who is providing the Spartans with a presence similar to what Brady Manek gave North Carolina last season. Give me the Spartans. 
Michael Cohen: 
Player to watch: Tennessee's Olivier Nkamhoua. The Volunteers were already an offensively-challenged team before their excellent point guard Zakai Zeigler (10.7 points, 5.4 assists per game) suffered a torn ACL in late February, so Nkamhoua's emergence in the Round of 32 victory over Duke was critical. Though he averages just 11 points per game, Nkamhoua exploded for 27 points on 10-for-13 shooting to equal his career high. He scored 13 consecutive points during one stretch of the second half as the Volunteers pulled away for a 65-52 win. It was just the second time since Jan. 28 that Nkamhoua topped 15 points in a game, and the first time all season he made at least three 3-pointers. Tennessee would love a repeat performance against Florida Atlantic.
Potential surprise team: Kansas State. It seems counterintuitive to pick the highest-seeded team as a potential surprise, but this is more about how much the Wildcats have exceeded expectations all season than it is where they landed in the NCAA Tournament bracket. Kansas State was picked to finish last in the Big 12 following a coaching change that saw Bruce Weber step down after three consecutive losing seasons and former Baylor assistant Jerome Tang afforded his first head-coaching opportunity at Division I. Tang guided K-State to a 17-2 start, featuring wins over West Virginia, Texas, Baylor and Kansas that proved the Wildcats are for real despite nine players leaving the program through the transfer portal. Now, Tang's team is 80 minutes from the Final Four.
Pick to win it: After weeks of inconsistent defense and uneven effort, Michigan State finally seems to have unlocked the winning formula so many other Tom Izzo-led teams rely on March. The Spartans put forth back-to-back defensive masterpieces in wins over USC and Marquette in which they straight-jacketed the opponent's best player. USC point guard Boogie Ellis, who averaged 17.7 points per game this season, was limited to just six on 3-for-12 shooting; and Marquette point guard Kolek, who was named Big East Player of the Year, finished with nearly as many turnovers (six) as points (seven). Izzo's group has reached the Sweet 16 without shooting the ball well from beyond the arc. If the Spartans can pair better perimeter shooting with their newfound defensive prowess, look out.
South Regional: Who is a key player to watch, a potential surprise team, and your pick to win it?
John: 
Player to watch: Tosan Evbuomwan, Princeton. The 6-foot-8 senior from England may be the most unique talent left in the tournament. If you have not been watching this point center closely, take a look at him against Creighton on Friday night. Evbuomwan's production in two tournament games — 24 points, 16 rebounds, nine assists — has been key. He personifies versatility, and if the Tigers are going to continue wearing Cinderella's slipper, Evbuomwan has to be at the forefront of it and make Creighton's defense think twice. 
Potential surprise team: Creighton. Why are they categorized as a "surprise" team? Because I think they actually have a decent shot of making the program's first Final Four and nobody is really thinking of them in that light due to Alabama's presence in the region. The Jays didn't really need to sweat in their two tournament wins, commanding NC State and Baylor by nine points apiece. Their starting five is as strong as any in America, and not many teams can have different players go for 30-point career-high games in the first two tournament contests. That's been the case for Creighton, with Ryan Kalkbrenner delivering 31 against the Wolfpack and Ryan Nembhard dropping 30 on the Bears. 
Pick to win it: I think Brandon Miller and Alabama are on another level from the rest of the tournament field. With Jahvon Quinerly catching fire to add another dimension to the Crimson Tide's backcourt and the front line of Charles Bediako and Noah Clowney, nothing is stopping them from reaching Houston. 
Michael: 
Player to watch: Creighton's Trey Alexander. The ultra-talented sophomore from Oklahoma City has given the Bluejays a valuable scorer capable of creating his own shot both inside and outside the 3-point line. He is second on the team in scoring at 13.6 points per game and leads Creighton in 3-point percentage with a 42.3% clip on 149 attempts. A quiet performance in the Round of 64 against NC State (nine points, 4-for-12 shooting) gave way to an excellent showing in the upset of third-seeded Baylor over the weekend. Alexander poured in 17 points, grabbed eight rebounds and dished out five assists in 37 minutes as the Bluejays won comfortably, 85-76, to reach the Sweet 16 for the second time in three years. 
Potential surprise team: San Diego State. It's easy to knock the Aztecs' path to the Sweet 16 after consecutive wins over double-digit seeds in No. 12 Charleston and No. 13 Furman, but their underlying metrics are much harder to criticize — especially on the defensive end of the floor. San Diego State ranks fifth nationally in defensive efficiency and fourth in opponent 3-point percentage by limiting its opposition to just 28.7% from beyond the arc. That Alabama ranks 30th in percentage of points scored from 3-point range creates a fascinating dichotomy for Friday's matchup in Louisville. One potential concern for San Diego State is a lack of size in the frontcourt, where Alabama's starters measure 6-foot-9 (Miller), 6-foot-10 (Clowney) and 7-foot (Bediako), but the Aztecs arrive at the Sweet 16 having lost just two games since Jan. 14.
Pick to win it: Four days of NCAA Tournament action have done little to erode the idea that Alabama is a class above everyone else this season. The Crimson Tide still have the tournament's best player in Miller (19.1 points and 8.2 rebounds per game) and still run an offense that is among the most forward-thinking, analytically-sound systems in college basketball with 36.8% of their points coming from behind the 3-point line and scoring just 43% of their baskets from 2-point range. It's hard to see anyone slowing head coach Nate Oats' team down between now and the Final Four. 
Andy:
Player to watch: Ryan Kalkbrenner, Creighton. He can go for 30. He can stretch the floor. There is no one on any of the other three teams that is like him. He can block shots, alter them and protect the rim. He will have to do all of that if the Bluejays are going to make a run to the Final Four. 
Potential surprise team: Princeton. The Tigers are the Cinderella left in the field. There's no reason to believe they can't pull it off again and beat Creighton and/or Alabama or San Diego State. The Tigers did keep the Arizona game low scoring, but then their offense clicked against Missouri, showing they can beat you in a variety of ways. This team has nothing to lose and will be playing loose in Louisville. 
Pick to win it: Alabama. The Tide could be taken down by San Diego State's defense, Creighton's ability to outscore them and Princeton's potential to frustrate them. Still, Alabama has the most talent and is rolling. But in this tournament nothing would surprise any of us.
Midwest Regional: Who is a key player to watch, a potential surprise team, and your pick to win it? 
Michael: 
Player to watch: Miami's Isaiah Wong. Though he leads the team in scoring at 16.1 points per game, Wong labored through an unsightly opening-round performance against Drake in which he missed nine of 10 field goal attempts and only chipped in five points. It matched his lowest point total of the season. But then Wong broke loose for 27 points against fourth-seeded Indiana by shooting 52.9% from the field and burying four of his six attempts from 3-point range. He shot 5-for-5 from the free-throw line and added eight rebounds for good measure. With 10 games of 20-plus points and one 30-point game on his résumé this season, Wong is the type of player who can catch fire and lead the Hurricanes to the Elite Eight. 
Potential surprise team: Xavier. A remarkably successful first season for head coach Sean Miller was nearly upended by 13th-seeded Kennesaw State in the opening round. The Musketeers stormed back from a 13-point deficit by ending the game on a 24-6 run that encapsulated their potential when clicking on all cylinders. Even without star forward Zach Freemantle (15.2 PPG), who underwent season-ending foot surgery, Xavier still has four double-digit scorers and an elite backcourt led by point guard Souley Boum (16.5 points, 4.3 assists per game) and Colby Jones (15 points, 4.3 assists per game). An offensive that ranks eighth in the country for efficiency is plenty good enough to lead the Musketeers past Texas and, potentially, all the way to the Final Four.
Pick to win it: It's hard to see anyone displacing Houston as the best team in the Midwest, especially when the Cougars have an added motivation of trying to reach a Final Four in their home city. Any concerns about the groin injury to star guard Marcus Sasser, who was named the American Athletic Conference's Player of the Year this season, were eased by his 22-point effort in a second-round win over Auburn despite being less than full strength. The extra rest between the Round of 32 and the Sweet 16 will serve Sasser well, as will the matchup with a Miami team that ranks 108th in defensive efficiency. For head coach Kelvin Sampson, the potential for a storybook ending is there for the taking. 
Andy: 
Player to watch: Souley Boum, Xavier. Boum, a transfer from UTEP, has been a sensational get for the Musketeers. But he's going to have to score well if Xavier is to upset Texas. The Longhorns, who have their share of scorers as well, will want to get this game in the halfcourt. Rodney Terry wants this game to be fewer possessions while Sean Miller wants to see it go up and down and into the 80s. Boum can get Xavier to that point.
Potential surprise team: Miami. The Hurricanes shouldn't be a surprise, as they have a real chance to win the Midwest in Kansas City and get to the Final Four. They've got all the pieces in place this season to make a deeper run. They showed they've got a second gear in the final 10 minutes against Indiana. If the 'Canes can match the physicality of Houston and score well in the post then they can upset the top-seeded Cougars. And they've got the personnel to do it defensively, too. 
Pick to win it: Texas. I should have gone with the Longhorns initially. Rodney Terry should be the full-time coach. I have no idea what Chris Del Conte is waiting for at this juncture, as Terry has done an incredible job with this team. They are talented and the pieces fit, but his style has worked well. I'm not so certain Chris Beard would get them to this point. Terry's demeanor worked well with this group.
John:
Player to watch: Dylan Disu, Texas. The 6-foot-9 senior forward for the Longhorns is an absolute matchup nightmare who is playing the best basketball of his college career. Penn State had no answer for Disu on Saturday, as he went off for a season-high 28 points on an efficient 14-for-20 from the floor to go along with 10 rebounds. That pushed the Horns to the program's first Sweet 16 since 2008. It will be interesting to see how Sean Miller plans to have Xavier guard Disu, because Texas is so versatile from 1-5 when they go smaller. Look for Jerome Hunter to pick up Disu. In two NCAA Tournament games, the Texas standout has combined for 45 points and 20 rebounds. Will someone stop him?
Potential surprise team: Miami. Why? Because the Hurricanes' guards can give opponents nightmares, and they're the classic example of how great offense beats great defense. Against Drake, Nijel Pack posted 21 points en route to a first-round win. Against Indiana, it was the Isaiah Wong show, as the junior went off for 27 points to go along with eight rebounds. Combine their production with the steady Jordan Miller and an elite rebounder in Norchad Omier, and Jim Larrañaga's Hurricanes have the talent to knock off 1-seed Houston. In fact, I'm taking the Canes in an upset! 
Pick to win it: Texas. Terry's team has dudes who have been through so many battles and a team that locks in defensively in a big way, ranking No. 10 in KenPom adjusted efficiency on that end of the floor. The Longhorns can win in different ways, as they did by beating Colgate with 13 triples. They can also find a way when perimeter shots aren't falling (more common for them), like when they hit just one shot from downtown against Penn State. Having Sir'Jabari Rice off the bench is invaluable. Give me the Horns.
West Regional: Who is a key player to watch, a potential surprise team, and your pick to win it?
Andy:
Player to watch: Adama Sanogo, UConn. He was dominant in the win over Iona. There is no one like him in this bracket. Arkansas, UCLA and Gonzaga all have talented and scoring forwards, but none have a dominant true center. He's going to be a difficult cover in the Sweet 16 and certainly if the Huskies reach the Elite Eight. If he goes off for 25-plus points and rebounds in the teens, the Huskies should have a great shot to get out of the bracket. 
Potential surprise team: Arkansas. The Hogs were a mess during the season, dealing with a roster that had injuries and didn't always fit together. But they found their rhythm at the right time and are back in position to go to the Final Four. The Hogs have just as much of a chance of getting out of this bracket as any of the other three. 
Pick to win it: UCLA. Look, I won't be surprised to see Gonzaga beat the Bruins, or if UConn and/or Arkansas were to win in Las Vegas. But I picked the Bruins on Selection Sunday and I'm not going to dismiss them now. Jaime Jaquez Jr. is on a mission to get back to the Final Four. Tyger Campbell didn't make a shot against Northwestern but went 12-for-12 at the line. Sure, they miss Jaylen Clark, the Pac-12 defensive player of the year. But the Bruins have the experience and versatility remaining on the roster to get two more wins and reach Houston. 
John: 
Player to watch: Jaime Jaquez Jr., UCLA. Why? He epitomizes winning in every way for Mick Cronin's Bruins and he can be trusted to make the right play in close-game situations. With 13 games of 20-plus points this season, the way that Jaquez has evolved as a scorer has been really impressive. He willed UCLA past Northwestern on Saturday, going off for 24 points on 11-of-19 from the floor. The defense and rebounding (8.1 RPG) are there for Jaquez, too, and he's very efficient at over 48% shooting on the year. More than anything, with him on the Bruins, it just always feels like he is the calming presence of this group.
Potential surprise team: Arkansas. Devo Davis. Ricky Council IV. Nick Smith. Anthony Black. Jordan Walsh. Eric Musselman has studs, and his top-tier freshman class has figured things out. The way the Hogs defended Kansas down the stretch on Saturday speaks volumes about how hard the Muss Bus gets his teams to work. If Davis, who is 8-2 in his career in the big dance, can continue to lead the way he has, then this team can advance. As KenPom's 19th-ranked team, they aren't playing like an 8-seed whatsoever. 
Pick to win it: Connecticut. The Huskies have it all clicking right now and really impressed in wins over Iona and Saint Mary's to advance to the program's first Sweet 16 in nine years. It all starts with one of the best big men in America, as junior Adama Sanogo has combined for 52 points and 21 rebounds over the last two games. Jordan Hawkins is a lethal shooter from the outside and Tristen Newton has figured out his job in Dan Hurley's system at the point guard slot. I just really like the way this group is jelling at the moment, and it feels as though a Big East Tournament semifinal upset allowed for the Huskies to regroup and get back to who they are. Their depth and pace can be scary, and when perimeter shots start to fall, it's like an avalanche. There's also this history! 
When the Final Four is in Texas …
2018: Villanova won it all

2016: Villanova won it all

2014: UConn won it all

2011: UConn won it all

2008: (Kansas won)

2004: UConn won it all
Michael:
Player to watch: UCLA's Tyger Campbell. For a college basketball coach whose team has realistic aspirations of competing for a national championship, few things are more comforting than having an experienced, productive point guard to run the show. Campbell, a senior, is certainly that after playing — and starting — 132 games for the Bruins over the last four seasons. An incredible assist-to-turnover ratio of better than three-to-one speaks to how well Campbell sees the floor and how protective he is of the basketball. That he also averages 1.7 steals per game over the course of his career proves his instinctiveness and basketball IQ stretch from one end of the floor to another. If the Bruins are to reach their second Final Four in the span of three seasons, Campbell will be a big reason why.
Potential surprise team: Gonzaga. It's strange to think about a team with 30 wins as something of a dark horse to reach the Final Four, but that's where the Bulldogs are given their extreme imbalance between offense (first in the country in efficiency) and defense (75th in efficiency). For comparison, head coach Mark Few's teams ranked 10th and 11th in defensive efficiency the last two seasons, respectively, and haven't finished outside the top 50 since 2010. But none of that will matter if sensational senior Drew Timme (21.1 points, 7.3 rebounds per game) can drag Gonzaga to a second Final Four in three seasons with an offensive repertoire unmatched by any player in college basketball. Timme scored 21 in the opening round against Grand Canyon and 28 against TCU over the weekend to keep the dream alive.
Pick to win it: Connecticut. As analytics go, UConn is the most balanced team remaining in this year's NCAA Tournament among schools from power conferences. Head coach Danny Hurley's squad ranks third in the country for offensive efficiency and 14th in defensive efficiency to give the Huskies more than one path to victory on a given night. The inside-out combination of Sanogo (52 points, 21 rebounds in the first two rounds) and Hawkins (7-for-12 from 3-point range against Iona and Saint Mary's) form an elite scoring tandem that strands defenses between a rock and a hard place. It doesn't hurt to rank second in the country in offensive rebounding percentage, either. 
Andy Katz is a longtime college basketball writer, analyst and host. He can be seen on the Big Ten Network, as well as March Madness and NCAA.com, and he hosts the podcast "March Madness 365." Katz worked at ESPN for nearly two decades and, prior to that, in newspapers for nine years.
John Fanta is a national college basketball broadcaster and writer for FOX Sports. He covers the sport in a variety of capacities, from calling games on FS1 to serving as lead host on the BIG EAST Digital Network to providing commentary on The Field of 68 Media Network. Follow him on Twitter @John_Fanta.
Michael Cohen covers college football and basketball for FOX Sports with an emphasis on the Big Ten. Follow him on Twitter @Michael_Cohen13.
Read more:
FOLLOW
Follow your favorites to personalize your FOX Sports experience
---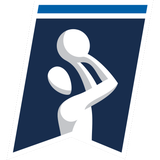 Get more from College Basketball Follow your favorites to get information about games, news and more
---