GAINESVILLE, Fla. — The ceiling is high for former Gators quarterback Anthony Richardson, but clearly not quite high enough.
Showing off his arm at Florida's pro day on Thursday morning, Richardson threw passes as far as 70 yards down the field, with one throw bouncing off a rafter at the top of the Gators' spacious indoor practice facility.
"I'd seen Will Levis do it," Richardson said, referring to the Kentucky quarterback also expected to be among the top picks in next month's NFL Draft. "Thought I'd see if I could put a hole through the thing."
[2023 NFL mock draft: Panthers make ultimate upside play with Anthony Richardson]
Richardson, still only 20 years old, is perhaps the biggest wild card among the four quarterbacks believed to be the best of this year's draft class, all possibly going in the top-10 selections. He doesn't have the proven record of Ohio State's C.J. Stroud or Alabama's Bryce Young, with only 13 career starts and 24 touchdown passes, but his athleticism and the dual-threat aspect of his running ability make him an intriguing option.
The Carolina Panthers, who traded up to acquire the No. 1 pick in this year's NFL draft, had a large contingent on hand, including head coach Frank Reich, general manager Scott Fitterer and quarterbacks coach Josh McCown. They had the same dozen-plus staffers on hand last week to see Stroud, Young and Levis at their respective pro days. Jaguars coach Doug Pederson, who doesn't need a quarterback with Trevor Lawrence coming off a division title in his second NFL season, made the short drive over from Jacksonville.
Also in attendance was Seahawks coach Pete Carroll and general manager John Schneider, who have the No. 5 pick, and while they just re-signed veteran Geno Smith after a Pro Bowl season, they could allow Richardson to learn and adjust for a year before transitioning to him in 2024.
Richardson, working with former University of Charlotte coach Will Healy, went through a scripted schedule of 45 passes, throwing to former teammates Justin Shorter and Jordan Pouncey. The throws covered everything — simulated snaps under center and shotgun, screens and short routes and deep balls thrown from his 15-yard line to the opposite 15. He ran bootlegs and rollouts, once going to his left and making a leaping throw across his body to a receiver well downfield.
Richardson will likely be the highest-drafted Gators quarterback since Steve Spurrier went third in 1967. They share the same confidence, and when a 25-minute throwing session was complete, Richardson ran to midfield with his receivers and pulled off an acrobatic back handspring to flip on the Gators logo. 
It wasn't a slam-dunk decision for everyone when Richardson announced he was leaving for the NFL after only one full season as a starting quarterback. He threw for 2,549 yards and 17 touchdowns against nine interceptions in 2022, showing off a potent running ability with 654 yards and nine scores there. Richardson validated himself at the NFL Combine in Indianapolis, running the 40 in 4.43 seconds while checking in at 6-foot-4 and 244 pounds, with a 40.5-inch vertical to boot.
The Panthers are evaluating him as an option for the top pick, and Raiders general manager Dave Ziegler, who has the No. 7 pick, was in attendance Thursday. The Texans and Colts, picking second and fourth this year, are also looking for quarterbacks, and Richardson is almost certain to be picked high enough to make his decision the right one.
"Anthony bet on himself," said Gators coach Billy Napier, happy for his players but also admitting he wished a few had opted to return for another year. "He knew what teams needed quarterbacks, and he went through an exhaustive process, and he made a decision that's going to prove to be a smart decision. Anthony's a humble kid, a smart kid, just a really inexperienced player as a first-year starter in a new system … We all know what this guy's capable of. He's going to have a phenomenal career."
Asked how he would pitch himself to the NFL teams making franchise-changing decisions at the top of the draft, Richardson said that starts with his commitment to improving himself.
'Best QB interview'
Florida QB Anthony Richardson made tons of buzz at the NFL Scouting Combine and was reportedly "the best QB interview" in Indy. Colin Cowherd reacts to the buzz.
"I'm a workhorse," he said. "I'm going to work to be the greatest and continue to work. A lot of people would say I have a lot of things to clean up, so I'm definitely going to try to clean those things up."
Richardson still has private visits lined up with several teams at the top of the draft, and he'll find out his NFL future on April 27, eager to find out which team believes in him enough to choose him as their future quarterback and leader.
"I definitely feel like I'm showing that betting on myself was a great decision," he said. "I don't need the hype. Hype can take you down wrong turns. I'm not listening to the hype. I'm just trying to get better."
Greg Auman is FOX Sports' NFC South reporter, covering the Buccaneers, Falcons, Panthers and Saints. He is in his 10th season covering the Bucs and the NFL full-time, having spent time at the Tampa Bay Times and The Athletic. You can follow him on Twitter at @gregauman.  
Top stories from FOX Sports:
FOLLOW
Follow your favorites to personalize your FOX Sports experience
---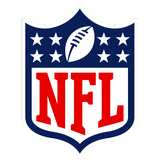 Get more from National Football League Follow your favorites to get information about games, news and more
---