LOS ANGELES — James Outman reached into his locker Thursday afternoon at Dodger Stadium before his first Opening Day as a big-leaguer and pulled out a bag. Inside the bag was a glove. Inside the glove was a rock. 
"It made it," Outman said with a grin that resembled the face painted on the rock. 
The rock was passed down to Outman by 28-year-old pitcher Marshall Kasowski, his former Triple-A teammate. It was meant to bring good fortune. 
"We had him [the rock] as a mascot for the pitchers, and we started giving up too many hits," Outman explained. "So, we kind of figured that he's good for hitting now." 
Through one game of the 2023 season, it's hard to argue against the rock's powers. 
After a dazzling but brief major-league debut last summer, during which Outman went 6-for-13 with three extra-base hits in four games, the intriguing prospect picked up where he left off Thursday in the Dodgers' 8-2 Opening Day win over the Diamondbacks. 
"I don't think any moment's going to be too big for him," manager Dave Roberts said. "There's certain guys, special things are bound to happen." 
Four days ago, Outman pulled a home run into the visiting bullpen at Dodger Stadium in a Freeway Series exhibition game against the Angels. The 25-year-old center fielder said it was good to see because it let him know what was possible.
He wouldn't have to wait long for another. 
In his first ever big-league game at Dodger Stadium, Outman went 2-for-3 with a homer, a walk and three RBIs. He calmly shook off the emotions that hit him earlier in the day as he lined up along the baseline and watched fireworks go off in the outfield, per the typical pomp and circumstance of Opening Day. It was also the first time he could remember seeing a flyover in person.
James Outman belts a DEEP two-run homer
James Outman's two-run homer in the sixth inning extended the Dodgers' lead over the Diamondbacks.
"It was cool to witness the stuff you see on TV," Outman said. "When we were doing the intros, Freddie (Freeman) told me, like, 'Hey, you only get one of these, so enjoy it. Soak it in." 
To no surprise of Roberts, Outman didn't let the nerves consume him.
On Tuesday, Roberts informed Outman that he'd get the start in center field on Opening Day. Arizona was starting right-handed ace Zac Gallen, which meant the Dodgers wanted Outman's left-handed bat in the lineup. 
"I think he sort of straight-faced me," Roberts recalled. "We were in Anaheim, and I told him he was starting Opening Day, and he kind of gave me a nod while chewing his bubble gum, and that was it. It was good. I liked that." 
Roberts didn't have to worry whether the majesty surrounding Opening Day would overwhelm Outman. After all, the toolsy prospect who ranked No. 89 overall on The Athletic's most recent prospect rankings had already demonstrated last year his penchant for handling pressure. 
On July 31, 2022, Outman became the fourth Dodger player in the team's Los Angeles history to homer in his first career plate appearance. He also became the first Dodgers rookie to record three hits in his debut since Mike Piazza in 1992. That moment was the culmination of what Dodgers vice president of amateur scouting Billy Gasparino had envisioned when he selected the former high school football star in the seventh round in 2018. 
It took a complete rebuild for Outman, who described his swing as "kind of like a caveman" when he first entered pro ball, to get to this point. Much of that work loosening his swing took place in 2020, when the Bay Area native hit in the backyard of family friends and snuck into local cages. 
Last year, the relatively little-known prospect put himself on the radar. He zoomed from Double-A to Triple-A to the big leagues. He took his last major-league at-bat Aug. 4, then continued to rake back in the minors. At one point, he hit for the cycle twice in less than a week. By season's end at Triple-A Oklahoma City, Outman sported a 1.018 OPS. 
He appeared ready for more regular major-league at-bats. This year, the Dodgers presented him that opportunity. 
It was the first plate appearance, before the home run and the single that he stretched into an extra base, that impressed Gallen the most. Outman got down 0-2 before Gallen missed on a curveball and a changeup below the zone. Two more changeups followed just below the zone, exactly where Gallen wanted to put them. To Gallen's bewilderment, Outman watched them go by. 
"Just hat's off to him," Gallen said. 
Getting on base allowed Outman to settle in. He came around to score the Dodgers' first run of the season, then later helped them extend their lead with his home run off Arizona reliever Cole Sulser. The 105-mph missile to left-center was the Dodgers' hardest-hit ball of the night. 
"When nerves start taking over, bad things happen sometimes," Outman said. "Stay even-keeled and use the nerves rather than let them take over."
After Outman rounded the bases, a laundry line of high-fives met him in the dugout. He received hugs from fellow rookie Miguel Vargas and veteran Jason Heyward. 
Outman still considers his mesmerizing debut last year in Colorado as the best moment of his brief career, but Thursday marked the latest chapter — and a reminder of what could be ahead. 
"This feels like the next stepping stone," Outman said, the rock now prominently displayed atop his locker. 
Rowan Kavner covers the Dodgers and NL West for FOX Sports. He previously was the Dodgers' editor of digital and print publications. Follow him on Twitter at @RowanKavner. 
Read more:
---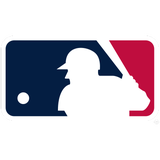 Get more from Major League Baseball Follow your favorites to get information about games, news and more
---