After a year-plus of free agency, the market for Odell Beckham Jr. might be heating up.
The Baltimore Ravens made an offer to the star receiver, ESPN reported. The details of the offer are unknown, but Beckham is reportedly seeking a one-year, $15 million deal after sitting out the entire 2022 season to rehab his torn ACL. 
FOX Sports' Colin Cowherd believes that Beckham could be a good addition to any team seeking some wide receiver depth. However, he added that Beckham might be seeking too rich of a contract
"If you have a wide receiver corps that needs some pop, that needs some juice — I'd love to have him as a No. 2 or 3," Cowherd said on Tuesday's "The Herd." "You can't build your franchise around him anymore. There's a little too much drama, he's too brittle and not productive or consistent enough."
Beckham has dealt with some injury issues and hasn't lit up the stat sheet as much as he did in the past when he played. He's only played in 25 total games over the last three seasons due to two ACL tears with just 1,144 receiving yards over that stretch of games.
Cowherd believes the current going rate for top receivers in the league also factors into Beckham not being worth as much as he thinks he should get. He compared Beckham to Amari Cooper, who the Cleveland Browns traded for a few months after getting rid of Beckham and is making $21 million per year, as a reason why Beckham should lower his asking price.
"In the last three seasons, OBJ has 67 catches. Amari had 78 last and 238 in the last three years," Cowherd said. "OBJ is a $7-to-$8 million receiver. He's not worth half of Amari Cooper. You're going to get some drama. He's going to miss some games. You get neither of that with Amari Cooper. He's also not very productive. 'Well Colin, he was hurt.' Not my fault. Not my problem. It's his reality."
In addition to Beckham's production compared to other top receivers in the league, Cowherd thinks another thing that hurts his value is the influx of talent at receiver in recent seasons. 
"This is an example of what teams are looking for at wide receiver, where college football gives the NFL 20 a year, minimum," Cowherd said. "It could be 30. It's the one position college football furnishes pro football with — and is a conveyer belt, it's a waterfall that never ends."
The Ravens aren't the only team to show interest in Beckham. A few weeks after a dozen or so teams attended his private workout, ESPN listed the New York Jets and the Los Angeles Rams as the other top suitors for Beckham.
Shannon Sharpe thinks that Beckham has to find answers to at least a couple of questions before signing a contract with Baltimore.
"The question is: How much of this money is real and how much of this is incentivized?" Sharpe said on Tuesday's "Undisputed." "Why the hell am I going to sign with Baltimore and Lamar isn't under contract? What happens if I sign there and Lamar doesn't sign back? Then what? … Odell wants to go somewhere with a quarterback that's proven, that's going to give him the opportunity to give him the football. This is no disrespect to [Tyler Huntley], but he's not Lamar. He's not!"
Top stories from FOX Sports:
FOLLOW
Follow your favorites to personalize your FOX Sports experience
---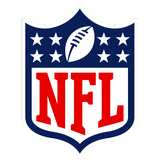 Get more from National Football League Follow your favorites to get information about games, news and more
---