The Bucs opted not to re-sign three safeties from last season, among them veterans Logan Ryan and Keanu Neal, and the first step toward replacing them for 2023 was the signing of former Seahawks starter Ryan Neal.
Confusing as that might be, Neal really does want to make a name for himself in Tampa.
"It's a blessing to be here," the 27-year-old said Thursday. "All I plan on doing is just bringing my piece to the table, trying to find a way to enhance this team and this defense, whatever I'm asked to do, just trying to find a way to make it better."
That Neal was even available was a break for the Bucs. Seattle is getting Jamal Adams back from injury and added Julian Love from the Giants in free agency. Neal had enjoyed a breakout season in 2022, stepping into a larger role in Adams' absence, and he was tendered a one-year, $2.6 million offer as a restricted free agent. But when the Seahawks added Love, they rescinded their offer to Neal, making him a free agent.
"It definitely caught me off guard," Neal said of Seattle's reversal. "It's kind of a funky, funny process these couple months. It's been real emotional. I've got nothing but love for them over there. Sometimes, you may not be part of future plans. That's just the way the business goes."
As Neal looked for a new opportunity, the Bucs jumped out to him as a defense he liked with a real need at his position. He had worked out in the Tampa area each offseason going back to when first came out of college, so he knew he liked living there.
Neal has an underdog background — undrafted out of Southern Illinois, he signed with the Eagles in 2018, but was cut in training camp. He landed with the Falcons, was cut and signed to the practice squad, making a single appearance with 13 special-teams snaps as a rookie, only to be released in final cuts in 2019.
He made it back with Seattle, totaling one tackle in three games, and he stepped into a much larger role in 2020. He had 44 tackles and two interceptions that season, then 49 tackles in 2021, and when Adams was injured last year, he started 10 games, finishing with a career-best 66 tackles. Pro Football Focus ranked him as the No. 4 safety in the NFL.
The Bucs, extremely limited from a salary-cap standpoint, are getting a bargain in Neal, who will play for less than half what he was tendered by Seattle. He'll play for the league minimum — just over $1 million — with just a $152,500 bonus and $108,000 guaranteed. What attracted him most was the opportunity he had to validate his play last fall and prove himself again.
"That was definitely appealing," Neal said of the Bucs' situation. "My goal is to show the league I'm a legit starter. In Seattle, I had my chance to flash and show. Last year was really big, and this year, I want to make that set in stone, send a statement I'm a starting safety."
Neal has a few familiar faces in Tampa: Special-teams coordinator Keith Armstrong worked with him in Atlanta, and offensive coordinator Dave Canales was with him in Seattle the past four years. Head coach Todd Bowles is a former NFL safety himself, so he uses the position as a versatile weapon, something that's attractive to players who can do a bit of everything.
"We'd watch tape on them, and one thing about him, he's a mastermind," Neal said of Bowles. "Never in the same thing. It was hard trying to figure out what was going on, who was doing what. I think it will be really cool for me. I've done a lot of different things in our defense the last four years, been in multiple positions. I'm looking forward to the challenge."
Antoine Winfield is seen as a free safety, which would suggest Neal would play more as a strong safety, but he said today's NFL defenses call for flexible play to make it harder for opposing quarterbacks to know who's covering what. 
"The way the game is changing now, there are no more positions," Neal said. "You see a lot of guys who do a lot of different things, a bunch of hybrids. That's the way the game is going. If you're a football player, you love it, because you get to do anything and everything. Me, I'm comfortable with anything."
Neal's brother, Mike, was a linebacker with the Packers from 2010 to 2015, winning a Super Bowl ring while on injured reserve as a rookie. He was a mentor for Ryan, as well their father, a firefighter in Gary, Indiana, as they grew up.
"I've been watching my brother since he played football, from sidelines in high school as a little kid," he said. "I call him my mentor for a reason. He's been in my ear all the way, in high school, college to now. My brother was everything to me. He was a superhero to me. … He's been my biggest inspiration, in football and everything."
Neal said he'll have the same approach now as he did five years ago, when he was trying to break into the NFL — fight for every snap and just try to earn a bigger role to help your team, whatever that is.
"My first three years, it was 'OK, can I scratch a roster?' I'm just trying to make a team," he said. "You finally make a team, you get your role on special teams, so it's ball out here, make noise, affect the game, and push comes to shove, you start to get little opportunities. 
"It's great to finally try to put it all together. All the things I've been through, grinding it out, undrafted, I've been through the roughest way to get to this point. It makes you grateful, but it also sets you apart, so I understand that and wear that as a badge of pride."
Greg Auman is FOX Sports' NFC South reporter, covering the Buccaneers, Falcons, Panthers and Saints. He is in his 10th season covering the Bucs and the NFL full-time, having spent time at the Tampa Bay Times and The Athletic. You can follow him on Twitter at @gregauman.  
Top stories from FOX Sports:
FOLLOW
Follow your favorites to personalize your FOX Sports experience
---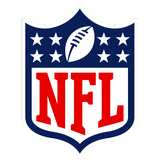 Get more from National Football League Follow your favorites to get information about games, news and more
---