The ongoing rift between quarterback Lamar Jackson and the Baltimore Ravens doesn't appear headed for a resolution anytime soon.
In the latest headline-grabbing development, Ravens general manager Eric DeCosta declined to talk about Baltimore's ongoing negotiations with the star QB this week during a pre-draft availability with local reporters.
DeCosta also stated the Ravens, famously known for taking the best player available in the draft, would consider selecting a quarterback in the first round as a potential replacement for Jackson.
Unable to get a long-term contract done for the past two years, the Ravens placed the non-exclusive franchise tag on Jackson after he finished his rookie deal. On the tag, Jackson is scheduled to make $32.4 million in 2023 if he signs the tender. The Ravens have until July 17 to work out a long-term agreement with the 2019 NFL MVP.
Jackson, represented by his mother, Felicia Jones, and other advisors, reportedly seeks a contract in the neighborhood of the $230 million guaranteed deal the Cleveland Browns paid Deshaun Watson 13 months ago.
The Ravens so far have been unwilling to match that contract. They're not alone. Baltimore would have five days to match any new offer sheet from another team, and that team would also have to send Baltimore two first-round picks to consummate a trade. Thus far, no competitive offer has emerged.
Jackson announced via social media during last week's NFL owners meetings that he requested a trade March 2. However, Baltimore holds most of the cards in the sparring match between these two sides. The Ravens essentially control Jackson's rights for two more seasons via the franchise tag.
If no trade emerges this offseason, Jackson can sign Baltimore's offer sheet and play under the $32.4 million franchise tag or sit out the 2023 season. Jackson would lose out on $1.8 million each week he does not sign the offer sheet.
Marc Ganis, a sports finance expert who works closely with NFL owners, sees Jackson's lack of an agent as a potential sticking point in negotiations.
Ravens avoid Lamar Jackson conversation
In a pre-draft press conference, the Ravens front office, including coach John Harbaugh, did its best to avoid any discussion surrounding Lamar Jackson. Craig Carton and Mark Schlereth share their thoughts.
"When they are looking to do a market-rate contract, they can save a lot of money," Ganis said told FOX Sports about Jackson working without an agent. "If you're a 12-year veteran, you know where you are starting. You've had three or four contracts before that. You understand the issues related to number of plays, number of games, bonuses — things like that. There's no reason why you shouldn't.
"When you're talking about trying to do something out of the ordinary, like what Lamar Jackson is trying to do, that's a tough one."
Ganis pointed to former NBA player Grant Hill using his mother Janet Hill, an experienced attorney, to represent him in contract negotiations during his playing career.
"You have your mother, who's an accomplished attorney, and so you can do that because of her experience. When you don't have that, and you're trying to do something extraordinary, it becomes enormously difficult," Ganis said.
"There have been some players that have tried to do that, where they've put in something unique in their contract. Usually, they get the lesser end of the stick when they try to put something in that's out of the ordinary. Because they just don't know what to look for. If he's really focused on the guarantee, it's hard to see how you don't bring in an experienced professional to find the ways to do it, try to find the weaknesses in the opponent's argument."
Since the Watson deal, quarterbacks such as Russell Wilson, Kyler Murray and Derek Carr signed long-term deals that have not been fully guaranteed, further bolstering the league's view that the Browns quarterback's deal was a one-off.
However, NFL Players Association executive director DeMaurice Smith penned a letter three weeks ago highlighting his organization's support of a fully guaranteed deal for Jackson and the potential for collusion by NFL owners.
"Why did Cousins and Watson get fully guaranteed contracts while others didn't?" Smith wrote. "Or to be more specific, why have the Baltimore Ravens and other teams publicly (at least initially) made such a point to say they are not going to compensate Lamar Jackson with a fully guaranteed contract like Cousins or Watson? Let's be clear, in my nearly 15-year career as executive director, I have never witnessed teams being so quick to publicly announce their lack of interest in an MVP quarterback, who is in his prime and who is also going to get an injury guarantee, regardless of his contract."
The Ravens have not given Jackson the deal he wants, and it appears other NFL owners have taken a similar tact. Potential suitors such as Indianapolis Colts owner Jim Irsay said he does not believe in fully guaranteed contracts. Atlanta Falcons owner Arthur Blank lamented the salary-cap issues in building a team with a high-dollar contract such as the one Jackson would command, having taken that approach previously with Matt Ryan.
Jackson's push for a guaranteed contract is the latest attempt by players to take a stand for what they believe in, but what will it take for Jackson to get what he wants?
"There are multiple ways to compromise," Ganis said. "You can take more money up front in the first three years because I know you're not going to cut me in the first three years. And if they cut you, you can do another contract.
"We're going to find the Deshaun Watson contract is an outlier. You had Kirk Cousins do a guaranteed contract, but he took less money. If you want to take less money, you can get a guaranteed contract. If you want maximum money, you get a lot in the first three years, signing bonus and the first couple years guaranteed. But you're going to have a tough time.
"The reason why teams don't want to do guaranteed contracts isn't because the owners make more money. They don't, because remember it's still a hard salary cap and a very high salary floor. The reason is it diminishes a team's flexibility to sign players later on. 
"So, if you have someone with a long-term contract, and you have to keep paying them another 60 million in Year 7 or Year 6 because he's not performing, you can't drop that player and pick up another player at another position. It's very hard to move off."
Eric D. Williams has reported on the NFL for more than a decade, covering the Los Angeles Rams for Sports Illustrated, the Los Angeles Chargers for ESPN and the Seattle Seahawks for the Tacoma News Tribune. Follow him on Twitter at @eric_d_williams.
Top stories from FOX Sports:
FOLLOW
Follow your favorites to personalize your FOX Sports experience
---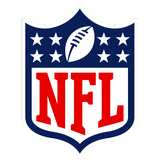 Get more from National Football League Follow your favorites to get information about games, news and more
---