Welcome to your Chicago Bears draft adventure! In an effort to drum up some nostalgia, I have created a choose-your-own-adventure path for the first round of the draft for Chicago fans. Here's how it works, if you were robbed of these books during your early years and don't already know:
With the ninth overall pick in the 2023 NFL Draft, the Bears have some intriguing options. I've provided four, specifically, based on a simulated mock draft. Which path will they choose? It's up to you! Simply pick your favorite move and then skip ahead to the corresponding section to see the implications of your selection going forward for the Bears.
With the ninth overall pick, you're now on the clock. 
Option 1: Draft Peter Skoronski, OT, Northwestern
We all know the Bears could use some help on their offensive line and Peter Skoronski wouldn't have to go far to be the answer. He could slot in at left tackle, which would move current Bears left tackle Braxton Jones to the right side. Though Jones played every snap at left tackle in his rookie season last year, he's going to need to get stronger and could use a lower-pressure situation to fully acclimate to the NFL game — hence, playing at right tackle. Skoronski has the size and strength to hold his own against NFL defenders already, short arms be damned. In my conversation with his offensive line trainer, it was emphasized that winning your rep as an offensive lineman starts from the ground up. Skoronski knows to hold his leverage by anchoring his lower half and should translate well (and immediately) to the league as a tackle. 
Option 2: Draft Calijah Kancey, DT, Pittsburgh
Most of the Bears' current holes are on defense, which is a little strange considering Chicago has never been known for offense (and is led by a defensive head coach). Most notably, they are still looking for an athletic, aggressive three-technique defensive tackle who can collapse the pocket and rush the passer from the interior. They signed veteran Rasheem Green but still need a deeper rotation all along the defensive front. Kancey is a disruptive force in the middle, with the strength and quickness to penetrate into the backfield and disrupt running plays, even if he is a bit undersized. Sound like anyone else you know out of Pitt? It's unfair to place the Aaron Donald expectations on him right now but being a top-10 pick wouldn't be out of the question for the supernaturally athletic lineman.
Option 3: Draft Devon Witherspoon, CB, Illinois
Another significant need for the Bears is in the secondary. They have depth needs at every position, especially outside corner, which is where Witherspoon comes in. With Christian Gonzalez off the board in the mock I conducted, Witherspoon is easily the next-best corner prospect (and could even be better). Witherspoon is another semi-local product, which general manager Ryan Poles has gone on record saying he likes when evaluating prospects and pros alike. 
Poles talked about that as a factor in pursuing T.J. Edwards in free agency. The Chicago-area linebacker is now with his childhood team, helping to shore up the linebacking corps with Tremaine Edmunds and Jack Sanborn. That unit is mostly addressed but Witherspoon is a talented cornerback with good size and athleticism who has the instincts and ball skills to make big plays in the passing game. This cornerback class is deep, sure, but there seems to be a sentiment that a large gap exists between the top two or three corner prospects and the rest of the crop. It'd be hard to fault the Bears for addressing this need in the top 10 as a result.
Option 4: Trade Down
Chicago could also opt to trade down and try to acquire more draft capital for future years, which was vital to Poles in trading out of the first overall pick with the Panthers just a few weeks ago. The Bears could potentially trade down and still get a quality player later in the first round given that they still have plenty of needs. The question is if the Bears are far enough along in the rebuilding process where they now prioritize quality over quantity; a departure from last year's strategy.
If you chose Peter Skoronski at No. 9:
The Bears have addressed their offensive line and likely have their starting five. They can also add depth players in the late rounds. However, this means the Bears have missed out on the top cornerbacks along with any blue-chip prospect on the defensive line. Available in the second round now are players like edge rusher Tuli Tuipulotu out of USC, cornerback Tyrique Stevenson from Miami or wide receiver Nathaniel 'Tank' Dell out of Houston. Your best bet to land an immediate starter at defensive tackle is Siaki Ika out of Baylor. 
If you chose Calijah Kancey at No. 9:
Congratulations, you've addressed a crucial need for head coach Matt Eberflus' defense with a day one starter who could have a tremendous amount of upside if he lives up to the inevitable expectations set on him (a.k.a. the Bears have the literal next Aaron Donald). That's going to pay off in the long term, but in the immediate future, you have severely limited your defensive tackle prospects. The aforementioned three players are still available in Tuipulotu, Stevenson and Dell at other positions but your choices for tackle in the second round are now Cody Mauch out of North Dakota State and Matthew Bergeron out of Syracuse. Or perhaps it's another tackle Poles has identified who isn't as highly touted by the public. How big of an issue this is depends on how much you trust Poles to identify offensive line talent. 
If you chose Devon Witherspoon at No. 9:
The Bears secondary is now all but set. So is their linebacking corps, as previously mentioned. All that's needed is help along the defensive line and an offensive tackle, most importantly. We've mentioned some prospects who could be available at No. 53 at those positions, but now you have to choose based on availability and delay addressing another need. So which one do you go for? If you take Ika, most of those options are available in my mock scenario at No. 61, save for one of the tackles. And if you pick Mauch, Ika is still available at 61. Maybe it's wise to go back to the offensive side of the ball after addressing the secondary with your highest pick for the second year in a row. 
If you chose to trade down:
The Bears trade down with the Washington Commanders to the middle of the first round and acquire an additional second-round pick at No. 47, as well as a 2024 fourth-round pick. They end up selecting Kancey, who is still there after all in this mock scenario. With the 47th pick, the top option is likely Bergeron, with Stevenson, Tuipulotu, Dell and Ika still on the board.
While the trade-down scenario seems ideal, just remember: It takes two to tango. 
So, which path will you choose for the Chicago Bears? Will they draft an offensive lineman, a defensive tackle, a cornerback, or trade down? We'll find out if you chose correctly on April 27.
Carmen Vitali covers the NFC North for FOX Sports. Carmen had previous stops with The Draft Network and the Tampa Bay Buccaneers. She spent six seasons with the Bucs, including 2020, which added the title of Super Bowl Champion (and boat-parade participant) to her résumé. You can follow Carmen on Twitter at @CarmieV.
Top Stories from FOX Sports:
FOLLOW
Follow your favorites to personalize your FOX Sports experience
---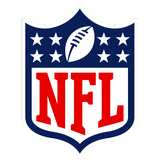 Get more from National Football League Follow your favorites to get information about games, news and more
---