There have been plenty of noticeable trends at the start of the 2023 MLB season, from the impact of the new pitch clock to the Tampa Bay Rays' history-making 13-0 run. But one phenomenon gaining just as much attention is the rise of some flat-out incredible team-wide home run celebrations across the big leagues.
Coordinated home run celebrations have been common among MLB teams for the past several years, but 2023 brings more props and more coordination to the festivities than ever. On Friday's episode of Flippin' Bats, Ben Verlander and Alex Curry ranked their top three home run celebrations in Major League Baseball right now.
Check them out below as well as the other MLB home run celebrations going viral in 2023 so far.
3. The Pittsburgh Pirates' sword
What could be more on-brand for a team that calls itself the Pirates than a legitimate-looking pirate sword?
"It's perfect," Verlander said. "You can see Ji-man Choi holding it up like he's an actual pirate."
According to a video put out by the team, Pirates players initially started experimenting with a sword celebration for base hits before deciding to up the ante and get a "real" sword for home runs.
2. The Baltimore Orioles' 'Homer Hose'
The crown jewel of a series of water-themed hit celebrations for this Orioles team is what players absolutely insist is an innocent water-drinking celebration called the "Homer Hose" that is solely meant to invoke the childhood experience of drinking water out of a hose after a whiffle ball game and definitely not any sort of alcohol reference, however similar to a beer bong their contraption may seem.
"I laughed out loud when I saw this," Curry said.
"After singles, the team turns on the hose, 'The Nozzle,'" Verlander explained. "After [extra-base hits] the team turns on the sprinkler and the dugout will spit out water and then after home runs … They pour water in what is essentially a beer bong in the dugout and it is just perfection, I love it. It's beautiful, it's a full on funnel. It's a story around the bases."
In speaking to local media, Orioles players have already disavowed the name that fans on social media quickly gave the contraption.
"The 'Dong Bong,'" Verlander said. "They had to specify afterwards, we can't allow this to be called the 'Dong Bong.'"
1. The Los Angeles Angels' Samurai helmet
It's probably safe to say home run prop in the big leagues this season costs as much as the Angels' authentic Samurai helmet, specially ordered by Shohei Ohtani himself.
"This is so great for many reasons," Verlander said. "One, Shohei brought the samurai helmet to the Angels, just more and more so bridging that gap of baseball in Japan and baseball in America. This samurai helmet is real, it's made in Japan. it's manufactured by Maru, an armor workshop in Kagoshima. It has a cost of 330,000 yen, meaning $2500 in U.S. dollars. It's real, and you better not drop it. And they're not, they're hitting lots of homers."
Verlander sees the helmet as another way Ohtani, the 2023 World Baseball Classic MVP, is bridging the gap between the highest levels of Japanese and American baseball.
"He's doing things like this, bringing part of that culture into Major League Baseball, I think it's really cool," Verlander said.
Several other celebrations did not make the cut but are still worth mentioning, including …
The Milwaukee Brewers' Cheesehead
The Brewers are treating the iconic headgear of the NFL's nearby Packers much better than some of Aaron Rodgers' would-be future teammates did.
The Atlanta Braves' giant hat
The sports world's big hat craze, which started when Brian Robinson of the NFL's Washington Commanders wore one at his locker during a postgame media session in late 2022, has made its way to Truist Park.
The San Diego Padres' Polaroid camera
The Padres started this trend in 2022 and reached the National League Championship Series for the first time in 24 years. That might not be a coincidence.
The Cincinnati Reds' Viking helmet
This one seems a little out of place, but makes much more sense once you hear its origin story — pitcher Luis Cessa originally bought a Viking helmet and coat for blonde, bearded outfielder Jake Fraley before the Reds decided to expand the celebration to the whole team. 
Players even row like they are in a Viking ship when they reach base on a hit.
No response yet from Minnesota's NFL team.
The Boston Red Sox's inflatable weights
Boston's famed dugout cart is no more, but this new celebration also comes courtesy of a player who helped lead Japan to a 2023 World Baseball Classic title. Masataka Yoshida was nicknamed "Macho Man" as a star in his native country before signing with the Red Sox last offseason, so the inflatable weights with his number on them — which actually belong to manager Alex Cora — are a reflection of that.
Top Stories from FOX Sports:
FOLLOW
Follow your favorites to personalize your FOX Sports experience
---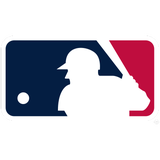 Get more from Major League Baseball Follow your favorites to get information about games, news and more
---