In the inaugural season of the USFL, the Birmingham Stallions won the title, almost going undefeated, before finishing 8-1. While they did not finish with a perfect record, we have the perfect contest for you to play this season. 
We present to you: The Perfect Game.
The USFL is promoting a super fun weekly contest that allows you to join in on the excitement of the second season by participating each week and winning prizes.
Let's dive into the fun!
First, you go here to sign up.
After you register, it's time to start picking winners. Each week there are four USFL games. All you have to do is make a pick for each game, and if you go a perfect 4-0, you now have a 1-week win streak. If you go a perfect 4-0 on your picks again the following week, you have a 2-week win steak, and so on. 
If at any time you lose a game, your win streak will reset to zero.
The longer your perfect win streak is, the more prizes you can win. It's as simple as it sounds.
There are eight teams, 10 weeks and 40 games. Do you have what it takes to win?
Now that we have the basics out of the way, we know what you are truly waiting for, the prizes!
Well, we got you covered there.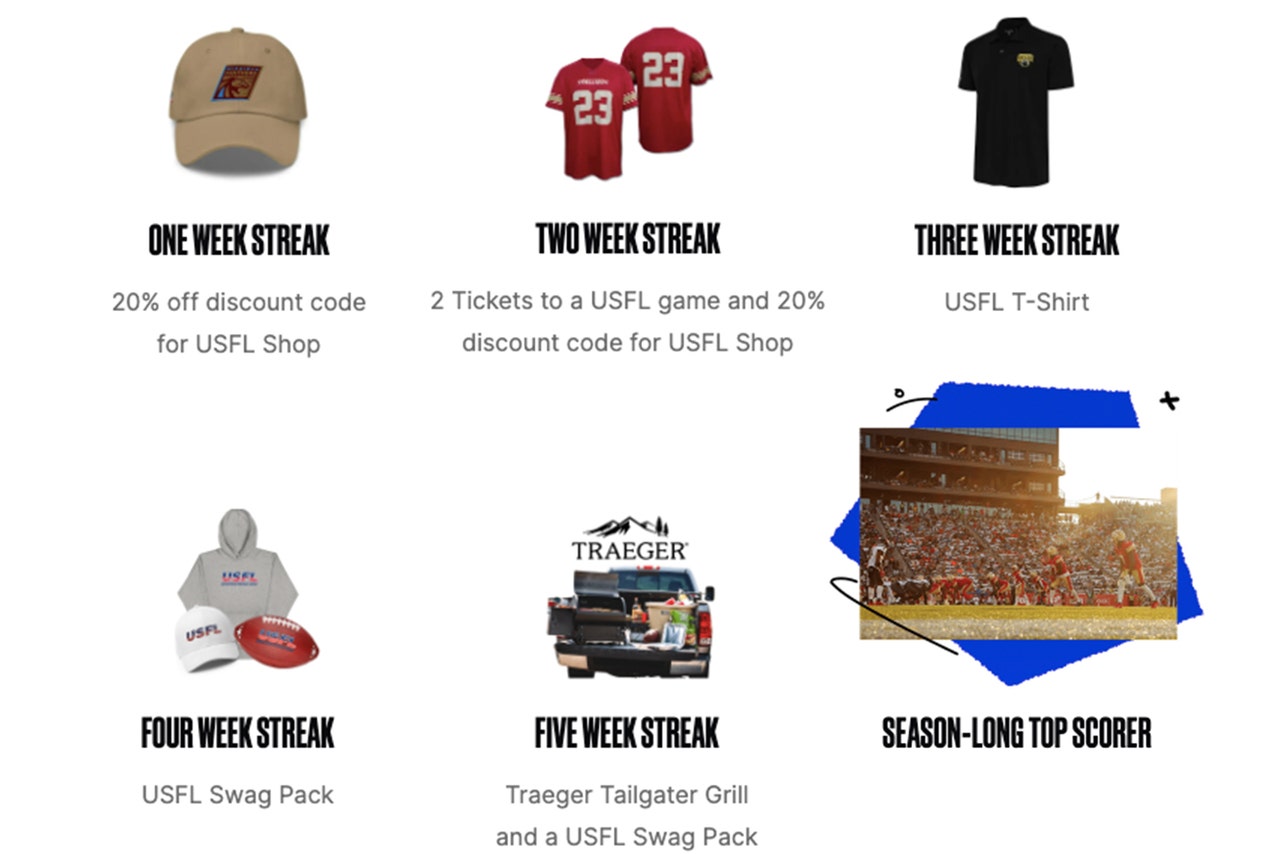 The grand prize, given to the first person to earn a six-week win streak, is a trip for two to Canton, Ohio, to see a USFL game (includes flight, hotels and a special meet and greet at the game), a USFL Swag Pack and Traeger Tailgater Grill.
And if that wasn't enough fun, the season-long top scorer gets a trip for two to Canton, Ohio, to see a USFL game.
The other win streaks can get you anything from a discount code at the USFL Shop to a USFL T-Shirt, and one lucky entrant will be given a Traeger Tailgate grill at the end of the season.
Each prize can be won only once, but check the official website for details.
So, what are you waiting for? Head over and sign-up for The Perfect Game now!
Download the FOX Super 6 app for your chance to win thousands of dollars on the biggest sporting events each and every week! Just make your picks and you could win the grand prize. Download and play today!
---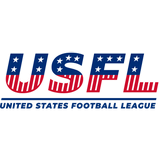 Get more from United States Football League Follow your favorites to get information about games, news and more
---