NEW YORK — The rain stopped, the clouds cleared and the Braves offered their division rival a ruthless reminder of how beneficial it can be to have a surplus of power in the starting lineup.
No, the pop didn't come from Travis d'Arnaud, who has troubled the Mets plenty since he was released by New York in 2019. Nor was it inflicted this time by Austin Riley and his .918 career OPS against the Mets. The Amazins have had a whole cast of Atlanta hitters give them migraines over the years, and a new Met killer emerged in their first series of the season against the Braves.  
It was Sean Murphy who crushed a pair of three-run home runs for Atlanta in Game 1 of Monday's doubleheader at Citi Field, helping the Braves to a 9-8 win. After the weekend's slate of matchups were postponed by April showers, Murphy provided battery mate Spencer Strider a 3-0 lead before he even threw his first pitch. The star catcher's first home run of the day, on a flat Denyi Reyes slider that Murphy was able to stay in front of, was also his first career long ball against the Mets. His performance on Monday suggested there will be plenty more of those.
Murphy's aggressive approach at the plate fits in perfectly with the rest of Atlanta's dangerous hitters. The former A's backstop might also be thriving because of the protection around him, something he simply didn't have with his previous team. Murphy was traded by Oakland in December, and acquiring him was perhaps the splashiest move the Braves made this offseason. 
Coming from a 60-win squad in 2022, Murphy has settled in as Atlanta's cleanup hitter. His six-RBI output Monday afternoon emphasizes his 158 OPS+ start to the season. After adding two more hits in the back half of the doubleheader, he leads all qualified catchers in nearly every major statistical category, including home runs (8), extra-base hits (15), runs (19), RBIs (22), on-base percentage (.413) and slugging (.647). It's clear that playing for the contending Braves has been a shot in the arm for Murphy. His eighth home run of the season didn't come until June 19 last year. He's punishing mistakes at a higher clip than ever.
"He's a strong man, I'll tell you that," Braves manager Brian Snitker said of Murphy. "He's a threat every time he goes up there. He's a pro. He prepares. He studies. He's really into the game with the pitching staff. And the thing is, he wants to post every day, too." 
Murphy's first-inning homer was just a sneak peek of how many Braves can change the game with one swing. 
Ronald Acuña Jr. obliterated a baseball to the third deck in the second inning, a 448-foot solo shot that was one of the longest home-run balls ever hit at Citi Field. Kevin Pillar, from the nine-hole, cranked a two-run homer to left off Reyes in the second inning. Add in Murphy's second three-run dinger of the day, another big mash to left field on a Jeff Brigham hanging slider, and the Braves collected four home runs in the first part of the doubleheader. 
Those four Atlanta homers proved to be the difference when the Mets scratched and clawed in a comeback attempt that fell short in the afternoon. The long ball also allowed Strider to get away with a subpar outing (four earned runs allowed on five hits across five innings) that wasn't up to his usual standards. 
Atlanta's 44 home runs and .448 slugging percentage both rank among the top three teams in MLB. The Mets rank 21st and 18th, respectively. That power could be the difference come September in what should be a tight race for the NL East crown. 
New York did fight back Monday, beginning with a three-run home run from Pete Alonso and a solo shot from rookie spark plug Brett Baty to cut into an early five-run deficit. On an abnormal outing from Strider, New York grinded through at-bats and forced the right-hander to labor through some innings. The Mets' offense essentially went toe-to-toe with Atlanta's but couldn't overcome a bullpen game that put New York in an irreversible hole against its division foes.
"Everybody in our lineup can get you at any point," Strider said. "Everybody's going to fight, put up good at-bats, and the bonus is they're playing good defense. No matter who's back there, we're in good shape." 
If the first series of the season between these two powerhouses is any indication, the Mets and Braves will be at each other's throats all season long, both in the standings and in their remaining three series this year. The next time these two teams meet, the Mets should be closer to full strength with Max Scherzer (currently suspended) and Justin Verlander (currently coming back from injury) leading the rotation. 
The Braves have edged the Mets in each of the past two seasons, going 10-9 against New York in both 2022 and '21. This year, Atlanta (19-10) has taken two of its first three games against the Mets (16-13), with the Amazins pulling out a 5-3 win in Monday's nightcap — rookie catcher Francisco Álvarez hit a go-ahead two-run double and Jeff McNeil crushed his second home run of the season for insurance. 
The Mets are starting to show some more pop, and their pitching staff should soon take shape. They'll need both to dethrone the defending NL East champs.
"That," Mets manager Buck Showalter said of the Braves, "is a good offensive team over there."
Deesha Thosar is an MLB writer for FOX Sports. She previously covered the Mets for three-and-a-half seasons as a beat reporter for the New York Daily News. The daughter of Indian immigrants, Deesha grew up on Long Island and now lives in Queens. She never misses a Rafael Nadal match, no matter what country or time zone he's playing in. Follow her on Twitter at @DeeshaThosar.
---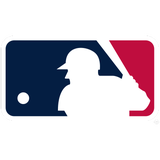 Get more from Major League Baseball Follow your favorites to get information about games, news and more
---