Following their Game 7 triumph over the Sacramento Kings, there was one thing that left Golden State Warriors star Draymond Green with a bad taste in his mouth.
Green said that Kings star Domantas Sabonis opted not to shake hands with Warriors players following Sunday's series finale. He called out the Kings forward for what he perceived as a lack of respect on his podcast, "The Draymond Green Show."
"Lost a lot of respect for Sabonis," Green said. "You don't shake guys' hands after you lose, I don't respect that. I once left the court when we lost in Game 7 to the Cleveland Cavaliers. And I went to my locker room, I sat down, and I said, 'This don't feel right.' And I walked back to the court and I showed everybody love. You lost, deal with it. Pay your respect.
"That was wack to me. That's wack. I wouldn't even necessarily say I lost respect, but I don't respect that. And that's wack."
Sabonis didn't have much of a response when asked about Green's thoughts on Monday.
"I don't know, after the game they all meet — I don't know how to respond," Sabonis said. "I don't know how to respond."
Sabonis had a few contentious moments with the Warriors during the first-round matchup. The most notable involved Green, who stomped on Sabonis' chest in Game 2 after the Kings forward appeared to grab his leg. 
Green was assessed a Flagrant 2 foul, resulting in an ejection and later, a suspension for Game 3. 
Sabonis also took an elbow to the face from Warriors center Kevon Looney during a jump ball. Even though Sabonis was down on the court, no foul was called. Sabonis had noticeable bruising under his eye during Sunday's Game 7. 
Several Kings players stuck around after the buzzer sounded to congratulate the Warriors on their first-round win. De'Aaron Fox shared an embrace with multiple Warriors players, including Green. The four-time champion praised the 25-year-old following the game.
"I just paid my respect," Green told reporters of the moment he had with Fox. "I've been in a lot of playoff series against a lot of different guys. And if I'm honest, you leave most with less respect for a lot of guys. Whether it's how they act in the moment — how they step up to the pressure. I've lost a lot of respect for guys over the years in the playoffs. 
"And then there's some you gain respect for. There's some you see, and you know they're cut from that same cloth you feel like you're cut from and Fox is one of those guys."
FOLLOW
Follow your favorites to personalize your FOX Sports experience
---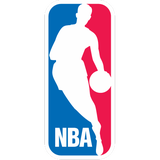 Get more from National Basketball Association Follow your favorites to get information about games, news and more
---