In a span of a weekend, the national spotlight on the AFC South increased exponentially. 
The Texans took C.J. Stroud No. 2 overall in the 2023 NFL Draft. The Colts selected Anthony Richardson with the fourth pick. The Titans nabbed a sliding Will Levis at the top of the second. The Jaguars, of course, already have Pro Bowler Trevor Lawrence. 
For the division, the best-case scenario means four franchise quarterbacks in a quarterback-driven league in the long term. That means, in the short term, dissection of the development of the rookies — Stroud, Richardson, Levis — and a close eye of Lawrence's ascension, whether he can build off 2022 and truly cement his name into the list of the game's top quarterbacks. 
That means more attention than ever for a division that has had little national appeal. 
[2024 NFL mock draft: Could Caleb Williams, Marvin Harrison Jr. end up teammates?]
Apart from last season, the Titans have been a winning franchise under coach Mike Vrabel, but haven't had the play style or team personalities to draw national interest. The Colts have regularly fallen short of expectations. The Texans have been irrelevant for years, with reports of in-house dysfunction the main draw over on-field performance. Before last season, the Jaguars had been a perennial loser. 
Armed with young quarterbacks, how will these teams now stack moving forward? That will be fun to watch. 
The Jaguars are certainly in the lead at the moment, as the pre-2023 division favorite and with a quarterback in Lawrence, with two years under his belt, already a rising star. For Jacksonville, the best-case scenario is Lawrence ruling the division as Peyton Manning once did with the Colts, who won the AFC South seven out of eight years from 2003-10 with Manning. 
But Stroud, Richardson and/or Levis will have a say about that.
"It's definitely going to be cool to have a lot of young quarterbacks in that division and see how it pans out in the near future," Levis said Friday. 
Other post-draft thoughts on the AFC South: 
Texans banking on draft aggressiveness speeding up rebuild
The Texans made eight draft-day trades this year, a franchise record. It included five trade-ups, most notably jumping from No. 12 to 3 to take Alabama's Will Anderson Jr. Houston gave up No. 12 and 33, a 2024 first-rounder and a 2024 third-rounder for the third pick and pick 105. 
From an analytics perspective, the Texans' trade for No. 3 was a bit lopsided in favor of Arizona, especially if Houston performs poorly, making the 2024 first-round pick one of if not the most valuable pick in next year's draft. But if Anderson becomes the elite edge rusher he's projected to be, it will be worth it to the Texans. 
Texans among biggest draft winners
The SPEAK cast shares their biggest winners & surprises from the NFL Draft.
The others they traded up for were at positions of need, too: center (Juice Scruggs, second round), receiver (Tank Dell, third round; Xavier Hutchison, sixth round) and linebacker (Henry To'oTo'o, fifth round). 
Following the draft, the Texans have addressed every major hole they entered the offseason with. Let's see if it makes a difference in their on-field product in 2023. 
Titans need wide receiver help. Badly. 
From a value perspective, the consensus in the NFL analytics community is that the Titans had a strong six-pick, all offensive 2023 draft class. They should be much more athletic and versatile offensively, particularly on the O-line. But it's impossible to ignore that Tennessee has done very little to improve what was one of the worst wide receiver rooms in the NFL last season. 
The Titans didn't address the position until their last pick of the draft, in the seventh round at No. 228 overall, with Tennessee-Martin's Colton Dowell. He's one of just two wide receiver additions the team has made this offseason, the other being 29-year-old veteran Chris Moore, who had career-highs in receptions (48) and receiving yards (548) with the Texans in 2022. 
Examining Levis' fall
Colin Cowherd explains why Will Levis's cockiness and attitude may have caused him to drop in the draft?
Coach Mike Vrabel explained that there weren't receivers on their draft board that matched the value of the selections the team made. He and general manager Ran Carthon stressed that there are a number of possible ways the team could still look to improve the receiver room.
"We don't have to be at 90 (players) tomorrow," Carthon said. 
With just five 2024 draft picks at the moment (a first, second, fourth and two sevenths), the Titans' trade opportunities for receivers could be limited. Post-draft veteran free agency and the waiver wire are the most viable routes to improve the position for Tennessee. 
Colts' offensive line still needs work 
It's not like the Colts ignored addressing their offensive line. They actually bolstered the depth up front. 
Fourth-round pick Blake Freeland (6-foot-8, 302 pounds) projects as Indianapolis' swing tackle who could compete with Bernhard Raimann for the left tackle job. Seventh-rounder Jake Witt (6-foot-7, 302 pounds) has the athleticism and physical traits as a former basketball player that make him a developmental prospect worth gambling on. 
But right guard was the biggest weakness on the Colts' bad offensive line last season, and they didn't draft a guard and they haven't added one in free agency to this point. 
Indianapolis must make sure all spots upfront are accounted for, for the sake of Richardson and star running back Jonathan Taylor. 
Jaguars leaning on top pass rusher Josh Allen, 2022 No. 1 overall pick Travon Walker to make jump 
The Jaguars had just 35 sacks last season, tied for 25th in the league, and don't have outside linebacker Arden Key (4.5 sacks in 2022) returning, while defensive lineman Dawuane Smoot (5) is still a free agent. 
Then they drafted two edge rushers who are not expected to have a major Year 1 impact on defense. Fourth-round defensive end Tyler Lack had just 11.5 sacks in 44 games at Oklahoma State. Fifth-round outside linebacker Yasir Abdullah had 19.5 sacks the last two seasons at Louisville, but he's only 6-foot-1 and should be more of a special teams stalwart. 
It means Josh Allen and Travon Walker need to take a big step forward for Jacksonville's defense to significantly improve in 2023. Allen, entering a contract year, had seven sacks in 2022. He hasn't touched double-digit sacks since 2019, when he was a Pro Bowl rookie.  
Walker had just 3.5 sacks in 15 games as a rookie last season.
Ben Arthur is the AFC South reporter for FOX Sports. He previously worked for The Tennessean/USA TODAY Network, where he was the Titans beat writer for a year and a half. He covered the Seattle Seahawks for SeattlePI.com for three seasons (2018-20) prior to moving to Tennessee. You can follow Ben on Twitter at @benyarthur.
---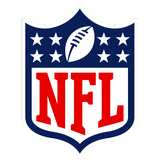 Get more from National Football League Follow your favorites to get information about games, news and more
---
in this topic
Anthony Richardson
Will Levis
Will Anderson Jr.
Blake Freeland