Anthony Davis knows the Lakers want this to be his team.
From the beginning of the season, Lakers coach Darvin Ham has called Davis "the key" to their success. And for the first time since Davis and LeBron James have played together, James has repeatedly referred to Davis as the team's No. 1 option.
The message has been crystal clear. 
For the Lakers to accomplish anything, Davis needs to step into a new role. He needs to be the leader, not James' mentee. He needs to be the aggressor, not unselfish. He needs to be the engine, not the All-Star sidekick.
From the Lakers' 2020 championship run to now, there has been a shift in Davis' approach. He has accepted that challenge and embraced everything that comes along with it. 
Davis' growth has been palpable. 
Back in 2020, whenever Davis had a performance that he deemed subpar, he'd get deeply down on himself. He'd literally hang his head and speak in hushed tones. 
In fact, James used to joke that he'd gauge Davis' mood by evaluating his famous unibrow. If it were arched a certain way, James would know to give Davis space, followed by a pep talk about the importance of having a short memory. 
Now, Davis has learned to autocorrect, unassisted. 
For example, when he struggled offensively in Game 4 of the Lakers' first-round series against Memphis, shooting 0-for-5 from the field in the first half, instead of getting down on himself, he decided to pour himself into what he could control.  
He went on to have a monster block on Ja Morant as the buzzer sounded with the score tied 104-104, sending the game to overtime in his team's eventual 117-111 win. 
Davis recently said that he has matured over the last three years. 
"No matter what I'm doing, I want to be able to leave a mark on the game defensively now," Davis said. "And that can kinda fuel my offensive game and the team's offensive game, also fuel the defensive end for us as a collective. So, next-play mentality. Just keep going, keep playing, and the rest will take care of itself."
Perhaps nothing illustrated Davis' growth more than his play in the Lakers' 117-112 win in Game 1 of their second-round series against Golden State on Tuesday.
He was a leader.
Cameras caught Davis surrounded by teammates, talking strategy. And microphones caught him telling James what he was seeing on the court.
And he was dominant.
He had 30 points, 23 rebounds, five assists and four blocks, becoming the fifth player in Lakers playoff history to finish with at least 30 points and 20 rebounds, alongside Elgin Baylor, Wilt Chamberlain, Kareem Abdul-Jabbar and Shaquille O'Neal. 
But Davis' impact extended far beyond those stats.
He forced the defending champions to live and die by the 3-point line. He patrolled lanes. He intimidated the Warriors' stars from driving. He changed their shots. He made them rush their 3s.
Davis isn't a lumbering and slow big like the Warriors have faced many times. He's agile. He can guard guys from anywhere. And he can make them pay on the other end, too.
Because of Davis, the Lakers outscored the Warriors in points in the paint, 54-28. The Warriors also sent Davis to the free-throw line eight times, giving him more attempts than their entire team combined (six).
James was quick to heap praise on Davis, telling reporters that one day he will have his jersey retired among the all-time Lakers greats.
"The No. 3 will be up in the rafters," James said.
Davis was just as sensational in the first round of the playoffs.
Ham recently revealed that Davis actually told him he was going to be "elite defensively" in that series. Davis went on to finish with 26 blocks over six games, as well as getting the best of Jaren Jackson Jr., who was named Defensive Player of the Year.
This was exactly what Ham hoped would happen when he was hired last summer. One of the first things he did was take Davis out to dinner. 
"Bron is gonna be Bron, he's going to be great as usual," Ham said. "But you're the one who has to carry the big load for us. You're the guy."
Davis took those words to heart. 
When James was sidelined in November because of an adductor strain, Davis put the team on his shoulders, averaging 35.5 points and 18.2 rebounds over a four-game stretch that catapulted him into the MVP conversation at the time. 
And now, Davis is showing that he can step up in the same way on the biggest of stages on any given night, regardless of whether things are going his way. There's a consistency about him now. A safeness. 
Ham believes Davis is just starting to tap into his potential. 
"I think he definitely has more levels," Ham said. "He's right in the middle of his prime."
Davis' growth is in large part due to him learning from James.
They've developed a close friendship ever since the Lakers traded away much of their young core to acquire Davis in 2019. After games, they sometimes share bottles of wine. And James has posted multiple photos on social media of their families dining together. 
Through the ups and downs of the last few seasons, James has tried to teach Davis his approach, giving him an inside glimpse into how he handles pressure and has become a four-time champion.
"I've had a lot of experience in this game and I feel like it's my responsibility to give it back — and AD is definitely someone that I don't mind not one bit giving anything that I have to his journey," James said.
Now, James is reaping the results.
So far these playoffs, Davis is scoring less than he did in 2020 (22.1 points a game compared to 27.7), but he has established himself as a defensive mastermind, averaging 15 rebounds (up from 9.7) and 4.3 blocks (up from 1.4).
For James to have any hope of winning a fifth ring, Davis needs to be at his best. And so far, Davis has delivered. He's more vocal and self-assured than ever.
He's a superstar who now acts like a superstar. 
In other words, even though he's playing alongside James, he finally believes that this is his team, too.  
Melissa Rohlin is an NBA writer for FOX Sports. She previously covered the league for Sports Illustrated, the Los Angeles Times, the Bay Area News Group and the San Antonio Express-News. Follow her on Twitter @melissarohlin.
FOLLOW
Follow your favorites to personalize your FOX Sports experience
---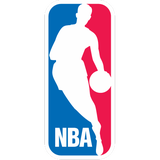 Get more from National Basketball Association Follow your favorites to get information about games, news and more
---