Scribbled on multiple signs around Comerica Park were two warm words: welcome home. 
Justin Verlander, for his Mets debut, returned to the city and team that drafted him, which offered a reflection of both how far he's come and how little he's changed. The dominant right-hander spent 13 years pitching for the Detroit Tigers, developing into a future Hall of Famer whose résumé includes Rookie of the Year, MVP, three Cy Youngs, nine All-Star selections, two World Series titles and five Fall Classic appearances.
Verlander's latest challenge might be the toughest: help lead the Mets to their first World Series championship in 37 years. 
Club owner Steve Cohen placed at least some of that responsibility on the 40-year-old's worn shoulders the minute Verlander replaced Jacob deGrom and became the co-ace of New York's rotation. The Mets have the highest payroll in MLB history and Verlander was billed as the missing piece, or at least the necessary arm, that would help the franchise not only surpass last year's short-lived playoff run but win it all.
On Thursday, New York just needed a win. There will be bigger games than an interleague afternoon tilt in early May, but the circumstances called for Verlander to snap the Mets' run of uninspired pitching. Max Scherzer, who starred alongside Verlander in Detroit for five years, only added to the pain Wednesday. The fellow future Hall of Famer's six-run clunker, in what was his first start since serving a 10-game suspension, was erratic and disappointing. Now it was Verlander's turn to stop the bleeding and give his new team a chance to beat his old one. 
After a rocky beginning, Verlander gave New York that chance. He was coming off a low-grade teres major strain that sidelined him to start the year and fortuitously set up this debut/reunion. A familiar culprit spoiled the homecoming, however: the Mets' sluggish offense, which mustered only two hits against the crafty Eduardo Rodriguez and three overall in a 2-0 loss to the Tigers. That completed a three-game sweep by Detroit and dropped New York to .500 (16-16) for the first time in more than three weeks. 
Equally concerning for the Mets, they were shut out for the sixth time this season. In 2022, they avoided that mark until Aug. 16. Thursday was just the latest reminder that this is a different year. New York has lost nine of its past 11 games. Seven of those nine losses came against teams under .500.
"We need to find our identity," Verlander said. "We've played some really good baseball. This series was difficult. We had a couple of games where we battled like hell at the plate to come back, and then got our hearts broken at the end of the game. The opposite happened today where we gave up a couple early and we weren't able to fight back offensively.
"I feel like we haven't quite matched up yet. We've done everything well at certain points in time. But we haven't really gone on that run where we start pitching really well night in and night out and start hitting really well night in and night out."
Verlander's first outing of the year was bittersweet amid the context of the Mets' uneven start to the season. But in a vacuum, he did his job successfully. He showed flashes of the dominance he could bring to Queens this year and beyond. 
Jogging into a standing ovation, Verlander wound up allowing two runs on five hits across five innings and 79 pitches. At times, his stuff looked electric; the fastball topped out at 96 mph, the slider flashing nastiness. It was the type of toolbox the Mets rotation has been missing this year, even as the ace looked a bit fidgety and nervous in the first inning. 
Things were still new to Verlander minutes before he took the mound. Walking in from his pregame warmup in the bullpen to the dugout, Verlander searched the bench for a spot to settle in. After walking through the dugout, he turned around and signaled to first base coach Wayne Kirby that he would sit on the far end of the bench. As if anyone would object. But that small moment provided an idea of just how unfamiliar certain aspects of Verlander's transition to the Mets still were for him.
Pitchers are creatures of habit. Starting pitchers, in particular, thrive when their routines are consistent and predictable, which oftentimes leads to a certain type of flow. For a veteran like Verlander, that routine and flow has been perfected for nearly two decades of major-league pitching. And a lot of that routine relies on patterns. The walk from the bullpen to the dugout, for instance, should be so habitual that it happens automatically. That small moment of confusion — where would Verlander set up camp on the Mets bench? — was a side effect of it being his first start with a new team.
Verlander settled in a bit more after giving up back-to-back home runs to Riley Greene and Javier Báez in the first inning. In a snapshot, that first inning was concerning. The Tigers are offensively one of the worst teams in baseball. Báez had not homered in 91 at-bats and 25 games before the Mets came to town this week; his solo shot against Verlander was his second of the series. Detroit was hitting the ball hard off Verlander, with exit velocities steadily in the 100-mph range.
Then, unlike Scherzer on Wednesday, Verlander rebounded. He settled in to retire 13 of his next 17 batters, including five strikeouts, and escaped jams to avoid giving up any more runs. The 6-foot-5 workhorse got better as he went along, his velocity climbing with each passing inning. Unfortunately, returning from injury meant he was limited to an 80-pitch count that ultimately cut his start to five innings.
But it was, by all accounts, an encouraging debut that suggested better, more electric days are ahead. Most importantly, he came out of his first start since Game 5 of the 2022 World Series feeling healthy.
"Everything felt good," Verlander said. "No issues physically."
Fans ready to give up on Verlander for that unsteady first inning would be wise to remember his track record — and his recent history, at that. We're talking about a Cooperstown lock who only further pushed the limit of his established mastery in 2022, when he returned from a near three-year break from baseball, due to the pandemic and Tommy John surgery, to unanimously win his third Cy Young award. Last year, Verlander recorded the lowest ERA (1.75) ever among pitchers aged 39 or older with a minimum of 25 innings pitched. Then he helped the Houston Astros win their second championship in six years before inking a massive $86.67 million contract with the Mets.
If anything, Scherzer's command issues and slight drop in spin rate the day before are cause for concern. The extremely competitive right-hander will need to adjust, and fast, before the third-place Mets drop further in the standings in a tough NL East division. New York cannot afford another tumble from Scherzer, as it taxes an already overworked bullpen. And the Mets especially cannot afford to lose Scherzer or Verlander to more injuries. The co-aces must figure out a way to build consistent outings, so the rest of the pitching staff can stabilize. Their ace profiles must be met with ace production.
Of course, Mets players at the plate need to hit their stride, too.
Starling Marte is in a slump to start the season, slashing just .228/.310/.607 with a 71 OPS+ while routinely occupying the No. 2 spot in the lineup. New York's .393 slugging percentage from its designated hitters ranks 18th in baseball. The Mets have scored one run over their past 22 innings.
"Right now, we're having a few guys that aren't clicking together," Brandon Nimmo said of the Mets' offense. "That was something we were able to avoid last year." 
And yet, Verlander cautioned patience as the Mets traveled home for a three-game series against the dead-last Rockies that begins on Friday at Citi Field. The baseball season has 162 games for a reason, he said. It's still early, he added. Let's not panic just yet, he declared. Sure, there is plenty of season left. But one-fifth of the way through, these 2023 Mets are far from the 101-win team we saw last year, much less better.
Deesha Thosar is an MLB writer for FOX Sports. She previously covered the Mets for three-and-a-half seasons as a beat reporter for the New York Daily News. The daughter of Indian immigrants, Deesha grew up on Long Island and now lives in Queens. She never misses a Rafael Nadal match, no matter what country or time zone he's playing in. Follow her on Twitter at @DeeshaThosar. 
---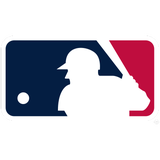 Get more from Major League Baseball Follow your favorites to get information about games, news and more
---