St. Louis Cardinals catcher Willson Contreras won't be the team's catcher for the "foreseeable future."
After signing him to a five-year, $87 million deal to replace future Hall of Famer Yadier Molina, the Cards have pivoted away from Contreras for the time being. 
What do you mean he's not going to catch for the foreseeable future? Now, the team has said it was for "comfort reasons" for the starting rotation, which has not been very good this year.
But that doesn't make any sense to me. Just when it seemed the Cardinals' front office made one of the most boneheaded moves you could make in the season so far, they said "hold my beer, we've got one more for ya."
This move is coming from the front office, clearly, and I do not understand it. When it first came out, they said he'd play a little DH, some first base, and some corner outfield, and the day after, their president of baseball operations John Mozeliak said that it's going to be more in the DH role. 
"I know [we previously said he'd alternate positions]," he said, "but after talking with [Willson], it's going to be in the DH role right now, and there's light at the end of the tunnel to get him back behind the plate."
What does that mean? What tunnel? You created this tunnel. There's no need for any light at the end of the tunnel, you said he wasn't going to catch for the foreseeable future.
It just feels like this is an excuse for bad pitching. 
Well, I have news for you, Cardinals front office. Everybody knew that the pitching for the Cardinals this year was going to be bad. You just hoped the offense could be elite enough to make up for it, but this news isn't groundbreaking.
It feels like they're using Contreras as an excuse for why they're not good.
Remember 2016? The World Series Champion Chicago Cubs? Their starting pitching that year had the fourth-best team earned run average that year. Guess who was a young rookie catcher who played almost half their games? Willson Contreras.
He was great for them, and a big part of their success in that World Series. And now it feels like the Cardinals, in their first 30 games with him, are saying, "this guy isn't a catcher." Well, you just paid him $90 million to be your catcher. Maybe, you should've put a better rotation on the field.  
Another boneheaded move the Cardinals made to start the year: sending down Jordan Walker.
Jordan Walker had a historically good start to his career. He had a 12-game hit streak. He was the only player in the past 110 years to start their MLB career with a 10-plus-game hit streak before turning 21 years old. 
And they just stopped playing him, optioning him to Triple-A. They said he needed to work on his swing. Well, let him work on it in the big leagues. My brother [Justin] always credits [former Detroit Tigers manager] Jim Leyland for letting him struggle in the bigs. Sometimes that meant getting lit up, but that had a big impact on how his career turned out.
What does this tell Jordan Walker? That they don't believe in him, and in any sign of struggle, he could get sent down.
The Cardinals entered Monday 11-24, dead last in the NL Central, and sit 10 games under .500 for the first time since 2007. Sound crazy? It is. This is an organization that has become accustomed to winning.
Maybe they don't go to the World Series as much as they'd like or make the playoffs every year, but they're always in contention. They snapped an eight-game losing streak Sunday and won again Monday, with Contreras driving in the go-ahead run over his former team. They also still have the reigning NL MVP, Paul Goldschmidt. But don't worry, Cardinals fans: He might be out of the lineup soon. 
Willson Contreras needs to play some first base. 
---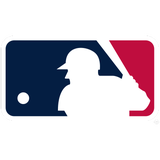 Get more from Major League Baseball Follow your favorites to get information about games, news and more
---