Jonah Heim is having a moment. Many of them, in fact.
Look no further than Monday night, as his Rangers, perhaps the most surprising team in the AL West through six weeks of the season, were desperate for a hit. Enter Heim, perhaps their most surprising contributor.
Through six innings against AL West rival Seattle, Texas failed to reach base on right-hander Logan Gilbert. But a seventh inning rally was punctuated by Heim's go-ahead RBI single into center field, a lead that would hold for the first-place Rangers' 21st win of the season. It wasn't exactly the hardest-hit ball of Heim's life — in fact, its 70.6 mph exit velocity was the second-lowest mark for any of Heim's 32 hits in 2023 — but it came at just the right time, and it was the latest highlight in what has thus far been a breakout year for the 27-year-old catcher.
Heim has shown glimpses of being a potential franchise catcher over the past few seasons. His framing metrics have consistently been elite, and a key element of his stellar reputation as a defender. He quietly posted a .781 OPS — well above-average for a catcher — in the first half in 2022 before tailing off hard after the break. And Monday's game wasn't even the first time he's come up clutch versus the Mariners — he hit walk-off homers on consecutive days against them back in 2021.
This year, though, Heim is hitting .314/.383/.559 in 115 plate appearances, amounting to a 159 wRC+ that ranks 11th among all qualified hitters — one spot ahead of Yordan Álvarez. His offensive production and 1.7 fWAR ranks second-best among all MLB catchers, behind only Braves backstop Sean Murphy. Like Murphy, Heim arrived to his current team via trade from Oakland. But unlike Atlanta's vision for Murphy, the Rangers probably weren't expecting to acquire an All-Star talent when Heim was included in the February 2021 trade for Elvis Andrus. They had reason to be excited about Heim's reputation as a defender, but his offensive track record was spotty. So far, though, Heim is indeed on track to earn a bonus trip to Seattle beyond his Rangers responsibilities for the Midsummer Classic. 
So, where'd this guy come from?
Having played his high school ball just outside of Buffalo, Heim wasn't a huge name on the summer showcase circuit heading into his senior year. But once the weather heated up in the spring, area scouts were flocking to upstate New York to get a look at the switch-hitting catcher. 
For Heim, getting drafted still didn't feel like any sort of certainty, and he had a strong backup plan in his commitment to Michigan State where he could develop his game more thoroughly on both sides of the ball. 
"I think it was kind of a 50/50 split," Heim told FOX Sports. "It'd be really cool to get drafted, but you never really think it's gonna happen until it does. I think going into it I had set in my mind if I was top five rounds, I was gonna go play pro ball. If not, I was gonna go to school." 
Ranking him as the No. 170 overall prospect in the 2013 draft, Baseball America lauded his defensive aptitude but asserted: "Scouts love his work ethic, but questions about his bat mean he won't go higher than the sixth round."
The Orioles saw it differently, using their fourth-round pick (pick No. 129 overall) on Heim and giving him a signing bonus just south of $400K. Questions about the bat seemed well-founded in the early going, with Heim producing an OPS below .600 and just two home runs over 118 pro games across his first three seasons. 
"My first couple years in pro ball was a struggle hitting-wise," Heim recalled. "Catching has always been my strong suit and I've always been comfortable with it, so that really wasn't an issue. It was just getting to learn the game more, and how much knowledge and brain capacity it takes to play at this level. Learning that stuff was probably the hardest part." 
Though the surface numbers didn't improve drastically, Heim identified 2016 when he reached high-A as a turning point for his development as a hitter. Unfortunately, that progress was derailed when he was traded to Tampa Bay at the trade deadline. 
"Then I went through some swing changes that didn't really take for me," Heim said.
Still stuck in A-ball after his fifth year in pro ball, Heim was dealt again following the 2017 season, this time to Oakland as the player to be named later for Joey Wendle. Finally, Heim began to find his footing offensively, reaching Double-A by the end of 2018. 
"That's really where I took off from both sides of the plate," Heim said. 
In 2019, Heim regained some of the prospect shine from earlier in his career when he posted an .863 OPS in 85 games across Double-A and Triple-A. Following a strong stint in the Dominican Winter League, Heim made his MLB debut for Oakland on Aug. 25, 2020 — in Texas, fittingly — a little over seven years after starting his career. 
Now in his 11th season of pro ball, Heim's slow and steady development may feel like it has taken a while, but is hardly unusual for his demographic as a catcher signed out of high school. Along with high school pitchers, high school catchers have proven to be one of the riskiest buckets from which to choose in the early rounds of the MLB Draft for teams hoping to secure a future big leaguer. 
Whereas the bulk of the risk associated with young pitchers is injury-related, the challenges of learning the intricacies of the game's most physically demanding position are immense for any catcher, but especially those entering the pro ranks as teenagers. And that's all while trying to hit better and better pitching as they climb the minor-league ladder. In turn, teams have become increasingly hesitant to spend high picks on prep catchers who even in the best case scenarios may take 5-7 years to reach the majors.
Seventy-six different players have appeared behind the plate in at least one game this season. Just 17 of them — including Heim — were drafted and signed out of high school, while 39 were drafted out of the collegiate ranks and another 20 were signed as international free agents. 
Now, you might be thinking, wasn't J.T. Realmuto — the gold standard at this position — drafted out of high school? 
Indeed, he was, by the Marlins in the third round of the 2010 draft. But Realmuto is the exception that proves the rule for two primary reasons. For one, when Realmuto was drafted, he was announced as a shortstop — because that's where he played at Carl Albert High School just outside Oklahoma City. The Marlins believed in his elite athleticism and moved him behind the plate after he signed. On a related note, that's the other reason not to hold up Realmuto as a beacon of successful prep catcher development: He's a freak. J.T. Realmutos don't come around very often. He isn't exactly a blueprint for teams to follow or try to replicate.  
Realmuto's draft year actually serves as a cautionary tale for the exact risk we are talking about. In the first 10 rounds of the 2010 draft, eight high school catchers — in addition to the "shortstop" Realmuto — were selected. Zero of them reached the big leagues.
In the years since, we've seen the number of high draft picks spent on prep catchers dwindle. Here's how many high school catchers have been drafted and signed in the top 10 rounds in each of the past 12 drafts:
2011: 10

2012: 11

2013: 10

2014: 6

2015: 4

2016: 5

2017: 8

2018: 4

2019: 3

2020: 3 (five-round draft because of pandemic)

2021: 5

2022: 2
Considering how long even the successful developments of these prospects tend to take, it's too early to judge the more recent drafts as being especially fruitful or barren in this category. Bo Naylor, Cleveland's first-round pick in 2018, is the most recent prep catcher to reach the big leagues but has yet to cement himself with the Guardians. Harry Ford (12th overall pick by Seattle in 2021) and Tyler Soderstrom (26th overall pick by Oakland in 2020) are each off to promising starts in their pro careers. 
But of the 54 prep catchers who were top-10-round picks from 2011 to 2017, just 22 of them have reached MLB — and that includes several who didn't ultimately stick behind the plate like Greg Bird or even reliever Jordan Weems. Of those 22, Heim's modest 4.2 career bWAR already ranks tops among all of them, ahead of other solid if unspectacular active catchers in Eric Haase (4.0), Tyler Stephenson (3.6), and Reese McGuire (2.1). Heim's 251 career games played also ranks fourth among this group, behind only Austin Hedges (625), Tomas Nido (271), and Haase (262). 
All of which is to say: It's not exactly a sample of superstars. 
Beyond the outlier in Realmuto, the upper-echelon of today's catchers consists almost exclusively of former collegiate stars (Murphy, Adley Rutschman, Will Smith, Cal Raleigh) or high-profile international signees (Alejandro Kirk, Willson and William Contreras, Keibert Ruiz, Salvador Perez, Gabriel Moreno, Christian Bethancourt).
As things stand now, Heim has emerged as a rare success story from a brutal draft demographic. It took over 2,000 minor-league plate appearances, three trades, and a few swing changes across 11 years of hard work, but Heim appears to have beaten the odds and established himself as a core piece for a team with postseason aspirations. That's no small feat. 
Jordan Shusterman is half of @CespedesBBQ and a baseball writer for FOX Sports. He has covered baseball for his entire adult life, most notably for MLB.com, DAZN and The Ringer. He's a Mariners fan living in the Eastern Time Zone, which means he loves a good 10 p.m. first pitch. You can follow him on Twitter @j_shusterman_.
FOLLOW
Follow your favorites to personalize your FOX Sports experience
---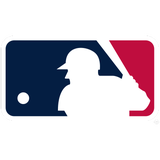 Get more from Major League Baseball Follow your favorites to get information about games, news and more
---