A holiday is never a bad time to watch baseball, and this Memorial Day is no exception, but sometimes there's a reason beyond the most basic motives, and that's what we have on our hands here.
Liam Hendriks may not pitch for the Chicago White Sox against the Anaheim Angels on the Windy City's south side on Monday (8:10 p.m. ET on FS1), yet he might, because he's back, and you won't want to miss it if he does.
Hendriks has spent the last six months locked in a struggle with Stage 4 non-Hodgkins lymphoma. The Australian closer, a three-time All-Star, two-time American League reliever of the year and sole possessor of his famed Slydah, went through multiple rounds of chemotherapy and immunotherapy, the most recent being a chemo treatment on Apr. 3.
In early April he announced he was "cancer free." In late April he started rehab assignments. On Sunday the White Sox made moves to reinstate him to the roster and said the 34-year-old is ready to go.
Manager Pedro Grifol explained that Hendriks would be brought along carefully to make sure that he's primed to "be the Liam Hendriks that we all want him to be, and that he wants himself to be."
If Hendriks takes the mound at Guaranteed Rate Field, the reception will be just as vociferous as you'd expect. If you're so moved to stand and join the chorus of applause from the comfort of your living room, well, it's a worthy use of your time.
It is a story that began with an awful diagnosis and is a hard topic to think about, even when the news is now so much more positive. It's a damn hard one to write about, too, especially for someone who has suffered crippling bouts of health anxiety, which I've detailed before.
But it matters, this comeback, Hendriks' tale, and the way baseball will welcome his return, in a manner far beyond being just one more game in a slate of 162.
It is possible to wax as poetic as you would like about sports and the way they embody the human spirit and draw upon grander themes and all that stuff, and none of it is wrong. Yet sometimes the games we love and the athletes who play them just provide us with the opportunity to tell a story that is good and happy for its own sake, without any deeper thread.
There is enough difficult information to ingest in our lives, so it is more than enough if baseball on this day simply leads us to talk warmly of a man fighting a horrid disease with his wife by his side, and one who has reached a significant milestone in that battle: remission.
Hendriks is a competitor to his core but he has a softer side, most of it tied to his relationship with his wife of nearly a decade, Kristi.
"I could never say how much she did for me, ever," Hendriks told reporters. "Being a spouse, sitting next to your husband while he's lying on a hospital bed, writhing in pain, not being able to do anything.
"She was by my side every single step of the way, I don't think I'll ever be able to share my gratitude enough."
Here's to you, Liam Hendriks. And here's to you, also, Mrs. Hendriks, for if there is anything worse than mortal fear it can only be harboring those same woes on behalf of the one you love most.
The White Sox pay Hendriks $18 million per season because he's a master of the closing arts, with 115 career saves and a 2.26 ERA over the last four seasons. He's struck out nearly eight times as many hitters as he's walked in that span. Chicago can use the help. The team's  22-33 record isn't especially pretty, but it's a serious improvement from a 7-20 start.
Pitching has been a consistent problem, while on the batting side Luis Robert is motoring along nicely with 13 home runs to date.
As for the opposition this week, the Angels, it is time to get going, positioned at 28-26 and fourth in the AL West, with concern that yet another year of Shohei Ohtani and Mike Trout will go to waste with a dearth of postseason action.
Hendriks could face either or both of those superstars, and because sports is sports and the big show is an unforgiving place, there will be no room for sentiment and no quarter asked or given.
That, of course, is just how Hendriks would want it, the spice of competition enough to remind him what he missed out on for those months and what he's returning to. And how, regardless of the result, just being here again is the best victory of all.
Martin Rogers is a columnist for FOX Sports and the author of the FOX Sports Insider newsletter. Follow him on Twitter @MRogersFOX and subscribe to the daily newsletter.
---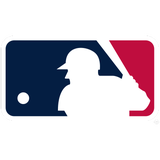 Get more from Major League Baseball Follow your favorites to get information about games, news and more
---