Three-time All-Pro receiver DeAndre Hopkins was released by the Arizona Cardinals last week, making him a free agent after the team could not make a trade during the NFL Draft.
The star pass catcher has snagged 853 passes in his pro career, making him a hot commodity. Which NFL team is going to snag him?
From Buffalo to Kansas City, several top squads have notable hypothetical odds to land Hopkins. 
Let's dive into the odds on where "Nuk" might end up next, with FOX Sports NFL Analyst Geoff Schwartz's analysis as well.
ODDS ON DEANDRE HOPKINS' NEXT TEAM *
Buffalo Bills +300 (bet $10 to win $40 total)
Kansas City Chiefs +400 (bet $10 to win $50 total)
Baltimore Ravens +650 (bet $10 to win $75 total)
New York Jets +700 (bet $10 to win $80 total)
New England Patriots +900 (bet $10 to win $100)
Los Angeles Chargers +1000 (bet $10 to win $110 total)
Jacksonville Jaguars +1200 (bet $10 to win $130 total)
Detroit Lions +1200 (bet $10 to win $130 total)
Philadelphia Eagles +2000 (bet $10 to win $210 total)
Cleveland Browns +2000 (bet $10 to win $210 total)
Dallas Cowboys +2500 (bet $10 to win $210 total)
San Francisco 49ers +2500 (bet $10 to win $210 total)
* hypothetical odds as of 5/30/2023
[RELATED: Seven prime landing spots for DeAndre Hopkins]
Once Hopkins was let go, two Dallas Cowboys defensive stars — linebacker Micah Parsons and cornerback Trevon Diggs — tweeted that he should come to "Big D" and help the team's "O."
Hopkins posted a short video on Instagram of him wearing a state of Arizona jacket, then turning around to reveal he's wearing a Cowboys cap.
Perhaps a Texans-sized reunion with quarterback Deshaun Watson and the Cleveland Browns is in Hop's future. Or maybe Jets quarterback Aaron Rodgers wants the receiver on his team so that he can recreate the magic he made with Davante Adams.
The Chiefs have the second-best hypothetical odds to be the free agent's new home. Can you imagine Hopkins catching one of those no-look passes from Patrick Mahomes with Kansas City en route to another Super Bowl?
Hopkins tormented the Buffalo Bills with his 43-yard "Hail Murray" touchdown catch with two seconds left to give the Cardinals a 32-30 victory in 2020. Maybe he returns to Buffalo, this time as a prime target for QB Josh Allen instead of as the enemy.
DeAndre Hopkins breaks down the 'Hail Murray' play vs. Bills
DeAndre Hopkins breaks down the play against Buffalo that shook the world.
Bill Belichick and the New England Patriots have the fifth-best hypothetical odds to land DeAndre on their squad. Bill O'Brien, who was the head coach for the final six of Hopkins' seven seasons with the Houston Texans, is the offensive coordinator for the Patriots, so that could be an ideal fit.
Schwartz thinks Hopkins would look good in powder blue. Here is his breakdown of which team he'd throw down a couple of bucks on.
"DeAndre Hopkins is entering his 11th season, and although he missed the first six games of 2022 for a violation of the league's performance-enhancing drugs policy, he showed he's got plenty left in the tank. The top teams will covet Hopkins to add to their receiver room. However, I have a favorite team I'd wager on to land him.
"The Bills and Chiefs being the favorites to sign Hopkins make sense as those two teams have been reported to have called Arizona about a trade for Hopkins this spring. I would not bet on the Chiefs for Hopkins unless he's willing to take far less money for a chance to play with Mahomes and win a ring. 
"The Chiefs have been measured about the deals they give out, not paying more than they're comfortable with. One can look toward their singing of former Bucs left tackle Donovan Smith as an example of the structure of a Hopkins deal. Smith has started 124 games at left tackle and, when healthy, can be above average. He signed for a $4 million base with up to $5 million in playing time incentives. That's a total of $9 million, which would be the low end of veteran contracts for a left tackle. 
"The Chiefs would offer Hopkins the same structure, though I'd imagine the base salary would be more than what Smith signed for. Hopkins can agree to that deal, but other teams will offer him more, and most players take the money. So, again, I'm not so hot on the Chiefs in this spot, despite them being one of the "favorites."
"I would be OK with a sprinkle on the Bills for Hopkins, but currently, Buffalo is sitting in the red for effective cap space. Buffalo would need to create space for him, requiring some money shuffling. It's certainly doable, and for Hopkins, they'd make it happen. 
"However, I get the sense that Buffalo won't overpay for Hopkins, and with Odell Beckham signing for $15 million with the Ravens, Hopkins will want similar money. There could be some anxiety within the organization that the Bills need to win ASAP, so they'd pay that price. That's why it's worth a sprinkle.
"This leads me to the team I'd sprinkle some money on. My favorite wager for Hopkins is the Chargers, sitting at +1000 for his services. They have the cap space needed for Hopkins and a need for more wide-receiver help. Hopkins would get to stay out West and play with rocket-armed quarterback Justin Herbert. We know new Chargers offensive coordinator Kellen Moore will spread out the field, and a route runner like Hopkins would fit their needs. 
"Hopkins not having to be the primary receiving option could be refreshing for him. He'd see fewer double teams and be able to work with more space. This is why I'm circling the Chargers for Hopkins as a nice destination."
PICK: Chargers (+1000 at FOX Bet, bet $10 to win $110 total) to sign DeAndre Hopkins
Where will Hopkins end up playing in 2023? Stay tuned to FOX Sports for all the latest on one of the biggest stories of the NFL offseason.
Download the FOX Super 6 app for your chance to win thousands of dollars on the biggest sporting events each and every week! Just make your picks and you could win the grand prize. Download and play today!
---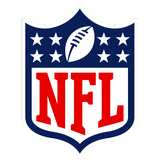 Get more from National Football League Follow your favorites to get information about games, news and more
---