This is why you make tough financial decisions.
Nearly three months have passed since the Cowboys released Ezekiel Elliott, a necessary bookkeeping decision that couldn't have been fun for the powers that be. But however much it might have hurt for Jerry Jones to cut a franchise favorite, the Cowboys' owner and general manager is about to see the payoff.
Though the move was made back in March, Elliott was designated as a post-June 1 cut at the time. Essentially, that means the Cowboys could spread his $16.7 million cap hit over two years, lessening the sting of cutting him while freeing up $10.9 million in cap space. The one catch in the deal is that the savings don't become available until after the move has been processed on June 1.
It was a long wait, but the windfall has arrived. The Cowboys can now add that extra $10.9 million to their pre-existing $10.5 million in cap space, meaning only five or six teams in the NFL have more to spend than their roughly $21 million.
Now, for the important part: what might the Cowboys do with it? Given that much spending power, it's understandable to get ideas about big-name free agents, like newly available receiver DeAndre Hopkins, for instance.
The reality is likely to be a lot less interesting.
The Cowboys do have a lot of cap space. They also have quite a few expenditures heading their way. Trevon Diggs is entering the final year of his rookie contract, with eyes on a possible extension. Other noteworthy starters like Terence Steele, Jayron Kearse and Tyler Biadasz are also headed for free agency in 2024.
Then, there are the truly big-ticket items. Though he still has two years remaining on his deal, CeeDee Lamb is heading for a major extension. Micah Parsons may be flirting with a record amount of money by the time he is eligible to negotiate one year from now. And of course there is Dak Prescott, who the team has publicly talked about extending beyond his current deal.
[What could CeeDee Lamb, Trevon Diggs contract extensions look like for Cowboys?]
Even without considering nuts-and-bolts expenses that crop up over the course of a season, there are a lot of places to spend that extra money.
Perhaps some of it could still go toward Hopkins or someone like him — provided the cost is to the Cowboys' liking. Dallas has shown a willingness to sign big-name veterans, so long as the price is manageable. In 2020, they acquired Everson Griffen for the low cost of $3 million in guarantees. Just last summer, they brought in Anthony Barr for $2 million. Remember, their trade for Brandin Cooks this spring didn't go through until the Houston Texans agreed to pay one third of his $18 million salary.
The Cowboys are happy to acquire Pro Bowlers at a discount, but history tells us they're not about to be the highest bidders — even if there's money to burn.
In the case of Hopkins specifically, that's not necessarily a bad thing. As noted, Lamb is going to break the bank soon, and Michael Gallup is already in the building on a $57 million deal. Throw in the part where Cooks is under contract for two more seasons, and it's fine if the Cowboys don't want to overbid for a receiver who turns 31 next week.
The smart guess is that the Cowboys will still add talent this summer, even if it's not a player as exciting as Hopkins. Griffen and Barr were training-camp additions, and Jason Peters signed on the eve of the season last year. It's a foregone conclusion that the front office will sign another kicker, at the very least.
So, what happens with the added cap space? A lot — just maybe not in the way you might be hoping.
David Helman covers the Dallas Cowboys for FOX Sports. He previously spent nine seasons covering the Cowboys for the team's official website. In 2018, he won a regional Emmy for his role in producing "Dak Prescott: A Family Reunion" about the quarterback's time at Mississippi State. Follow him on Twitter at @davidhelman_.
---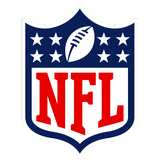 Get more from National Football League Follow your favorites to get information about games, news and more
---