In the NBA bubble, the Miami Heat's coaching staff would often run into the Denver Nuggets' coaches while fishing on the lake. 
They'd always take the time to acknowledge each other because they felt a certain kinship. 
"Competitors recognize competitors," Heat coach Erik Spoelstra said Wednesday at NBA Finals media day. 
At first glance, it doesn't appear as though the Heat and the Nuggets have much in common. 
The Heat are scrappy and defensive-minded. The Nuggets are an offensive powerhouse. The Heat are the second 8-seed in NBA history to make the Finals. The Nuggets are the top seed in the West. 
But as they prepare to face each other in the championship round, their similarities are actually striking. 
"In some ways, it's a mirror image series," Spoelstra said. "Not in terms of style — but teams that probably have been overlooked, underestimated, built a chip on their shoulder."
The Heat shocked the league by even being in this position.
Here's a quick recap of how they got here: They lost their first play-in game to Atlanta, and in their second play-in game against Chicago, they trailed by as many as six points in the fourth quarter before storming back to eke their way into the postseason. 
In the first round of the playoffs, they lost rotation players Tyler Herro and Victor Oladipo to injuries, but still eliminated the top-seeded Milwaukee Bucks in five games. Then, after knocking off the New York Knicks in six games, Miami built a 3-0 series lead against Boston in the Eastern Conference finals, before letting the Celtics win three straight games. 
The Heat were then underdogs in Game 7 in Boston, but won in a blowout. 
Denver also shocked the league by being in this position — but in the Nuggets' case, their frustration lies in the fact that there was shock. 
The Nuggets had the best record in the West (53-29), but, still, the conference was considered wide open heading into the playoffs. In their second-round series against the Phoenix Suns, the Nuggets were considered -140 underdogs by DraftKings. And even after the Nuggets beat the Lakers in Game 1 of the Western Conference finals, the conversation afterward centered largely around the Lakers having found a way to slow down Nikola Jokic, instead of the Nuggets being three wins away from their first NBA Finals appearance in franchise history. 
Both teams have felt overlooked all season. The Heat have clawed their way up seemingly impossible slopes. And the Nuggets have been atop the slope, screaming to be noticed. 
In addition to having that in common, both teams have superstars who were never expected to become superstars. 
Jokic was drafted by the Nuggets as the 41st overall pick in 2014. Jimmy Butler was selected 30th by Chicago in 2011. 
Nuggets coach Michael Malone recently said Jokic was 300 pounds during his first Summer League in Vegas, adding that "no one" could've seen him turning into a two-time MVP. Meanwhile, Heat small forward Caleb Martin, who went undrafted in 2019, said Wednesday that seeing Butler turn into a six-time All-Star "gives you hope."
Now, the two will compete for their first rings. 
Both organizations have also shown a lot of belief in their coaches and players. Malone and Spoelstra are two of just four coaches who have spent at least the last eight years with their teams. 
The Heat have leaned on seven undrafted players this postseason, showing faith in guys who many other teams had overlooked or discarded.
And the Nuggets showed faith in Jamal Murray after he suffered a torn ACL in 2021, allowing him to take all the time he needed to return. In fact, Malone acknowledged Wednesday that the team had a flicker of hope that he could play last postseason, but they realized he wasn't ready. 
"We weren't going to push him," Malone said. 
It's something Murray deeply appreciated, deepening his faith in the organization. 
But above all else, both teams' players really like one another. On the Nuggets, Jokic is a pass-first guy who won't even call himself the best player on his team. 
"Sometimes I am," he said. "Sometimes I'm not." 
And on the Heat, Butler said they've gotten through all the adversity they've faced this season because their belief in each other is so strong.
"We could be down, people can think that we're out, and all of a sudden we're right back in this thing," Butler said. "And it's because we do the same thing every day. We love being around each other. We want to see each other succeed."
So, despite the Heat and Nuggets looking very different on paper, these two teams understand each other. They might have taken wildly divergent paths to arriving at this moment, but both of those paths created a similar edge. 
Simply put, Murray believes their biggest similarity is vastly more important than their differences. 
"I think the two last teams remaining have the most chemistry within each other," Murray said. 
Melissa Rohlin is an NBA writer for FOX Sports. She previously covered the league for Sports Illustrated, the Los Angeles Times, the Bay Area News Group and the San Antonio Express-News. Follow her on Twitter @melissarohlin.
---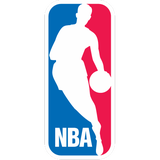 Get more from National Basketball Association Follow your favorites to get information about games, news and more
---