Every Thursday, Jordan Shusterman takes a look at one thing from each MLB division that we've learned from the past week of action. 
AL East: The Blue Jays can't afford to be merely good
We are just two years removed from Toronto winning 91 games and finishing in fourth place in the AL East, and most importantly on the outside looking in of the postseason field. It was a season lamented by Blue Jays fans, many of whom reasonably argue that the Jays would've had at least a handful more wins and finished ahead of Boston and New York were they able to play all of their home games in Toronto and not Buffalo due to pandemic-related travel restrictions. Those 91 wins would've been enough to earn the Blue Jays the third wild card in the expanded postseason field introduced in 2022, but they were a year too early.
Their 92 wins in 2022 were enough to secure the top wild-card spot in the American League, but a disappointing showing at home against Seattle left fans yearning for much, much more going into 2023. Having gone 0-2 in both the 2022 and 2020 postseasons, Toronto's last playoff win came in 2016 — long before this current core around Bo Bichette and Vladimir Guerrero Jr. was formed. 
In another division — or in another year — the 2023 Blue Jays, even with some underperformance from key pieces like Alek Manoah, might be talented enough to cruise back into the postseason and give Vladdy and Bo another good chance to pop some champagne in October. But this is the wrong time and place to merely be a good team — that won't cut it in this division. The Jays are 23-12 against non-AL East opponents but 6-15 against divisional foes, making it much harder on themselves to make up significant ground in the standings. June and July bring only two more series against AL East opponents — one in Baltimore, and one at home against Boston — so they'll need to keep taking care of business against everyone else if they want to catch Baltimore or New York, let alone Tampa Bay at the top. There is still an overwhelming amount of talent on this roster with a ton of players I believe in. But until they start stringing some win streaks together and/or seizing some series against their rivals, this Jays season is tracking toward a very similar ending to 2021 — even with the expanded postseason field.
AL Central: Guardians' rookie arms are stepping up
Do not be fooled by Wednesday's game in which they smashed a season-high 17 hits and launched three homers (for the first time all season) in an uncharacteristic 12-8 slugfest victory over Baltimore. The Guardians are 25-30 and behind the Detroit Tigers in the painfully underwhelming AL Central because their offense is brutally bad. That much we know. 
But it's not like we had sky-high expectations for Cleveland's lineup coming into the year, either. We all knew if they were going to get back to October, it'd be by putting the ball in play, being a menace on the basepaths, and most importantly, by pitching better than most teams can pitch. That belief was rooted not just in the staff we watched carve in 2022, but in the next wave of arms on the doorstep of the big leagues heading into 2023. While it hasn't been quite enough to propel Cleveland into first place, where it surely had hoped to be as the calendar flips to June, rookies Logan Allen and Tanner Bibee have each been excellent through their first handful of starts as big leaguers. Beyond them, 2021 first-round pick Gavin Williams has been one of MiLB's best starting pitchers, and should get called up by mid-summer as well. With Shane Bieber's strikeout rate concerningly plummeting, a dreadful first couple months from rotation mainstays Cal Quantrill and Zach Plesac, and injuries to Triston McKenzie and Aaron Civale, Cleveland's ability to churn out effective arm after effective arm has never been more crucial. Whether these rookies' performances will be enough to sustain the lackluster offense remains to be seen, but they are at least going to give them a shot — and that's extremely impressive.
AL West: Young Rangers' hitters make their lineup as good as it is
For all the money the Rangers have spent in free agency over the past two winters, the team's best chance to elevate into the group of legitimate contenders in the AL was to get markedly more production from some of their younger homegrown players. Even if you penciled in All-Star performances from Marcus Semien, Corey Seager and Adolis Garcia, the rest of the lineup looked pretty thin on proven MLB hitters. Or so we thought.
The eighth overall pick in the 2019 draft, third baseman Josh Jung has delivered on his prospect hype in a big way and is looking like a front-runner in the AL Rookie of the Year race. Center fielder Leody Taveras has always been known far more for his defense, but now the 24-year-old switch hitter is batting .309 with some surprising power. Acquired from New York in the Joey Gallo trade, 24-year-old Ezequiel Duran may not qualify as homegrown but was emerging as a tremendously fun and productive player to watch at multiple positions for Texas before hitting the IL with an oblique issue. 
Add the continued breakouts of slightly older but still relatively inexperienced guys like Nathaniel Lowe and Jonah Heim, and now you start to understand why Texas' offense ranks better than any team in MLB not named the Rays. I've wondered at times over the past few years if the Rangers were foolishly going the "Stars & Scrubs" approach to team-building, and questioned whether that was going to work to build a legitimate postseason team. I still have some concerns on the pitching side in that regard, but the offense? I was flat out wrong — this whole squad rakes.
NL East: Mets rookie Francisco Álvarez is amazin'
When the Cardinals sent Jordan Walker back to Triple-A, Álvarez reclaimed the title he inherited upon his callup at the end of last season as Youngest Hitter In MLB. Born Nov. 19, 2001, Alvarez is playing this entire season at age 21 and has earned the everyday catcher job for a Mets team trying to get back into the postseason mix. Earning consistent playing time at this age as a catcher is a stunning accomplishment in and of itself. We've seen recent icons at the position in Yadier Molina, Salvador Perez and Joe Mauer reach MLB at this age but none got there quite as quickly — or took the starting job as swiftly — as Álvarez has. Consider that no 21-year-old backstop has had more than 200 plate appearances in a single-season since Brian McCann in 2005, or more than 400 plate appearances since Pudge Rodriguez in 1993. Álvarez already has over 100 plate appearances this season and has proven worthy not only of staying in the lineup almost every day, but also of staying behind the dish as New York's starting catcher. 
That he's seized the job is remarkable on its own. But the fact that he's mashing to this degree while doing it? Well, now we're having a different kind of conversation. Here's the most home runs hit by a catcher in their age-21 season in MLB history:
1969 Johnny Bench – 26 HR in 148 games

1973 Darrell Porter – 16 HR in 117 games

1936 Frankie Hayes – 10 HR in 144 games

1993 Ivan Rodriguez – 10 HR in 137 games

1977 Butch Wynegar – 10 HR in 144 games

1963 Bill Freehan – 9 HR in 100 games

2023 Francisco Álvarez – 8 HR in 33 games

1971 Ted Simmons – 7 HR in 133 games
Álvarez is well on pace to join Bench as the only 21-year-old catcher to hit 20-plus homers in a season. And he's got a real chance to break the Hall of Famer's record of 26 if he says healthy. That is absurd.
Álvarez's aggressive, swing-happy approach suggests a slump is bound to happen for the rookie at some point, as pitchers begin to better identify his weak spots. But for a Mets offense that has struggled to find consistent production outside of Pete Alonso and Brandon Nimmo, Álvarez's thunderous offensive potential — even just in spurts — cannot be understated. And if he is to keep up this impressive power pace for the whole year, we'll likely be talking about one of the more remarkable rookie catcher seasons in baseball history.
NL Central: This is the anti-AL East
If the AL East could realistically get three, if not four of its five teams into the postseason, a drastically different dynamic is in play for the NL Central which seems awfully likely to get just one postseason team despite the expanded field. As for who that team will be? None of these teams have been especially inspiring recently. We know how disappointing the Cardinals were to start the year, and they've made strides in the right direction going 12-7 over a brutal stretch of 19 games in 19 days to get back within reasonable striking distance of the top of the division. Meanwhile, the Brewers (11-16), Pirates (8-18) and Cubs (10-18) were all three among the worst teams in MLB in May … and yet, the Cardinals still sit in last-place because of how big of a hole they dug themselves in early on, albeit only five games behind the first-place Brew Crew. 
After getting swept at home by the Yankees a few weeks ago, Cincinnati might actually be in the best mood of any of these teams having won seven of their past nine games and with one of the game's best prospects knocking on the door in Triple-A in Elly De La Cruz. The Reds may have entered this season with the lowest expectations in the division alongside Pittsburgh, but didn't have an absurdly hot April followed by a miserable reality check in May like the Pirates. They have to be feeling pretty good, even at 26-29, but they also still have the lowest postseason odds at 3.8% according to FanGraphs, only a slight tick up from the 1.7% they began the season with. 
FanGraphs still tabs Milwaukee as boasting the strongest postseason odds at 55.6%, but that's actually down from the 59% mark they held on Opening Day. The Brewers also, hilariously, have the worst run differential in the division at minus-24. Despite its abominable first six weeks, St. Louis is lurking at 38.1%, comfortably ahead of Chicago, Pittsburgh, and Cincinnati.
Fancy projection systems and playoff odds aside, I could honestly make a case for all five of these teams as having a shot to win this division — that's not something I can say about the similarly maligned AL Central. But a third of the way into the season, I continue to come away more unimpressed than excited when digging into these five clubs.
NL West: The Giants are hanging around thanks in part to two rookies
81-81 a year ago, the 28-28 Giants may very well be heading for a similarly mediocre fate in 2023. But two players who were not a part of last year's .500 club that have certainly grabbed my attention in recent weeks are rookies Casey Schmitt and Patrick Bailey. The 24-year-old Schmitt was one of my favorite players in the shortened 2020 draft, a standout two-way player at San Diego State who could really swing it and whose rocket arm was utilized both at third base and on the mound as the Aztecs' closer. Teams were intrigued with Schmitt's raw arm talent, but his strong offensive track record dating back to high school and his easy plus defense at the hot corner made him a much more promising prospect as a hitter. Fully focused on his development at the plate and in the field, Schmitt's overall profile has taken several leaps since entering pro ball. He's unlocked more power far quicker than anticipated and his defense has gone from great to borderline elite, showcasing fantastic footwork and arm strength not just at his native third base, but up the middle as well:
Bailey's selection in the first round of that same '20 draft was a much more curious pick at the time, with the Giants having just spent the No. 2 overall pick on a different college catcher in Joey Bart two years prior. MLB teams are very rarely drafting for positional need the way NBA and NFL teams do, but this specific instance raised many eyebrows across the industry as a possible souring on Bart as the heir to franchise legend Buster Posey. It's probably still a bit early to give up on Bart completely, but the early returns on Bailey suggest those whispers three years ago may have been prescient indeed. The 24-year-old switch-hitter has looked comfortable on both sides of the ball so far, and it'll be fascinating to see if he maintains the grip on the starting job once Bart comes off the IL.
I'm not sure either of these guys will ever be All-Stars, but they are definitely going to be good players, and it's been especially fun to see some fresh faces in San Francisco experience success after watching such veteran-heavy Giants rosters in recent years.
Jordan Shusterman is half of @CespedesBBQ and a baseball writer for FOX Sports. He has covered baseball for his entire adult life, most notably for MLB.com, DAZN and The Ringer. He's a Mariners fan living in the Eastern Time Zone, which means he loves a good 10 p.m. first pitch. You can follow him on Twitter @j_shusterman_.
---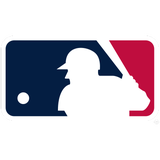 Get more from Major League Baseball Follow your favorites to get information about games, news and more
---