The greatest hope the Miami Heat have of pulling off yet another upset isn't even in uniform. 
Anyone pining for a compelling NBA Finals after seeing the Denver Nuggets cruise to a Game 1 win is turning their lonely eyes to head coach Erik Spoelstra, hoping he can devise one more game plan that turns his relatively low-profile roster into Giant Killers.
Let's face it: The Heat did not enter the 2023 playoffs with a war chest of elements that might strike fear in the hearts of their opponents. Star power? One All-Star, Bam Adebayo. Size? They're undersized at every position. Scoring? They were dead last in the regular season. Pace? Second-to-last. Defense? Eighth — not bad, but four Eastern Conference playoff-bound teams were better.
And yet they find themselves in the Finals, thanks to Spoelstra's ability to match a Heat strength with an opponent's weakness and then milk it for all it was worth. Against the No. 1 seeded Milwaukee Bucks, he used Miami's superior speed and ability to attack off the dribble to win the fastbreak and paint-scoring battle. Against the New York Knicks, he slowed the pace and made it about ball-handling and offensive execution, winning the assist and turnover departments by wide margins. Against the Boston Celtics, he lured them into a 3-point shooting contest with a frenetic zone defense, Boston taking 158 more 3s and yet being outscored 267-243 from beyond the arc.
Granted, if Game 1 of the NBA Finals is any indication, his creativity is going to be tested in finding an advantageous wrinkle to exploit against the Nuggets. Coach Mike Malone's squad had no trouble slicing up the Heat zone defense even when the ultimate zone-busting operator from the high post, Nikola Jokic, wasn't on the floor. The Nuggets were not only bigger across the board, but they were faster, outscoring Miami in fastbreak points, 9-4. 
Not that Spoelstra needs the help, but here are three suggestions for flipping the script in Game 2:
Play big, or at least bigger
Reactivate Kevin Love, who played sparingly against the Celtics and never got off the bench for the final two games. He was a force against both the Bucks and Knicks, stretching the floor on offense and hitting the boards on defense. It's not a matter of stopping Jokic with Love and their other reserve center Cody Zeller, but it would allow Adebayo to move to power forward and match up with Aaron Gordon, who used his five-inch height advantage and extra 30 pounds to score 16 points, including going 7-for-8 at the rim, over Gabe Vincent. 
Make Jokic a scorer
Double-teaming Jokic invites him to do what he does best, which is finding the open Nugget, wherever he may be on the floor. There's a reason that for all his other-worldly skill, he was 18th in scoring during the regular season. It's not his first inclination. Against the Celtics and Knicks, point guard Kyle Lowry was often given the task of guarding a big man for the Heat. And it worked. A combination of Lowry, Love and Zeller on Jokic, with Bam on Gordon and everyone staying home on the perimeter shooters will, hopefully, make Jokic more one-dimensional, as opposed to the triple threat he posed in Game 1 with 27 points, 14 assists and 10 rebounds.
Hunt for mismatches
Most specifically, work to get Nuggets guard Jamal Murray on Jimmy Butler and insist that Butler be aggressive looking for his shot, not just predominantly driving and kicking as he did in Game 1. He is their best chance at getting to the free-throw line, where the Heat were outscored 16-2. That wasn't because the referees swallowed their whistles, but because Denver's size and athleticism allowed them to discourage the Heat from attacking the rim without fouling. Butler is their best midrange shooter, and yet he took only three midrange jumpers in the second half, missing all three. His best chance of shooting over anyone is Murray and if he starts cooking from the midrange, it is going to set up his vaunted pump fakes for drawing contact and getting to the line.
Hey, maybe it won't be enough. The Nuggets are the most disciplined, well-coached and versatile team Miami has faced so far. But they weren't particularly sharp in Game 1 and yet never appeared truly tested by a Heat team that essentially went with the formula that got them past the Celtics. 
It's time to see if there's one more rabbit in Spoelstra's hat.
Ric Bucher is an NBA writer for FOX Sports. He previously wrote for Bleacher Report, ESPN The Magazine and The Washington Post and has written two books, "Rebound," on NBA forward Brian Grant's battle with young onset Parkinson's, and "Yao: A Life In Two Worlds." He also has a daily podcast, "On The Ball with Ric Bucher." Follow him on Twitter @RicBucher.
FOLLOW
Follow your favorites to personalize your FOX Sports experience
---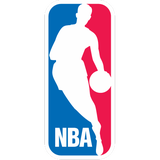 Get more from National Basketball Association Follow your favorites to get information about games, news and more
---