BIRMINGHAM, Ala. — If you expect to win in the USFL, you better pack a lunch, wear steel toes and be ready to work. Because this weekend proved that in this league, no win is easy, and no win needs to be taken for granted.
With their 24-20 victory on Sunday against the Michigan Panthers, the New Orleans Breakers (5-3) kept pace with their South Division rivals, all of which won this weekend.
But the loss was nowhere near catastrophic for the Panthers (3-5), who maintained second place in the North Division heading into the final two weeks of the regular season.
[2023 USFL Playoffs: Schedule, playoff picture, dates, times, TV]
In fact, Sunday's closely fought Week 8 matchup at Protective Stadium was indicative of just how fierce the competition has been in the USFL this season.
While South Division teams have dominated North Division teams 13-3 in head-to-head matchups, each of the last 10 games has been decided by single digits, which in a league that includes a 3-point PAT option, is a one-score game.
"It shows the parity in this league and the amount of good players in this league," said New Orleans coach John DeFilippo.
For the Breakers, the victory brought an end to a three-game losing streak, a victory drought that dated back to May 7.
"When I was in the NFL," DeFilippo said, "the phrase we said was 'meaningful games in December.' That is always the phrase. So for us, obviously it's 'meaningful games in June,' and we have those."
Boy, do they.
The Breakers have games left against the Memphis Showboats and Houston Gamblers. Both, like New Orleans, are sitting at 5-3. All three are just a game behind South Division leader Birmingham.
At first, Sunday's game looked like it might've been an easy win for New Orleans. Just minutes before halftime, the Breakers led Michigan 21-0, but they surrendered 10 points in the final 70 seconds of the first half. And all this from a game that was still scoreless at the start of the second quarter.
Former Ohio State wideout Johnnie Dixon caught six passes for 91 yards with two TDs in the first half, finishing with nine catches for 136 yards.
Dixon's best game at Ohio State came in 2018 against Northwestern, when he caught seven balls for 129 yards with one TD. Entering Week 8, he had only 20 catches for 260 yards and two TDs.
"Definitely the best game of my life is crazy," Dixon said. "When I was training in Arizona last year, my personal receiver coach told me he'd played his best ball when he was 28."
At first, Dixon told his coach he didn't want to believe that. He'd all but given up on his playing career. He's 29 now, and he's playing his best ball.
After 14 straight completions during the game, quarterback McLeod Bethel-Thompson threw a pass that was picked off by Panthers safety Warren Saba in the second quarter. The interception set up the last score before the half ended with the Panthers trailing the Breakers by 11 despite turning the ball over twice to that point.
After going down 21-0 to start the game, though, the Panthers scored 17 straight in five minutes of play. Panthers' linebacker Frank Ginda, who had 11 tackles, with two for a loss, came up with an interception.
That kind of defense has been a hallmark of Panthers coach Mike Nolan. As a coordinator for eight NFL teams, he's taken heart in how his defense held the Breakers, a prolific offense, to just three points in the second half.
Nolan credited Ginda for his on-field leadership on a defense that created three turnovers on Sunday.
"He's a very intelligent football player," Nolan said. "And that's why I think he's good. He's got good ability, but he's extremely smart. He knows what to anticipate. He seems to be around the ball, which, good players, they always are."
The Breakers won't sit too long with their feeling of relief, as they have a short week ahead before playing the red-hot Showboats. The Panthers will try to do as much as they can to add some distance between themselves and the Pittsburgh Maulers and New Jersey Generals, who are both trying to get out of the North basement.
It's still all within reach in the USFL.
RJ Young is a national college football writer and analyst for FOX Sports and the host of the podcast "The Number One College Football Show." Follow him on Twitter at @RJ_Young and subscribe to "The Number One College Football Show" on YouTube.
FOLLOW
Follow your favorites to personalize your FOX Sports experience
---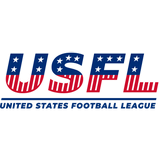 Get more from United States Football League Follow your favorites to get information about games, news and more
---