Editor's Note: "Plane to Australia/New Zealand" is FOX Sports' biweekly feature tracking the progress of players hoping to make the United States women's national team's 23-player roster for the 2023 FIFA World Cup. 
There are less than 50 days to go before the World Cup, and less than two weeks before U.S. women's national team coach Vlatko Andonovski unveils his final 23-player roster.
It's getting tougher and tougher to project which players will have a seat on the plane given how many injuries — albeit seemingly minor ones — there are at the moment. Rose Lavelle hasn't played a NWSL match all season after suffering a "knock" during the April friendlies. What does that mean for her spot on the roster? It seems unfathomable that Andonovski wouldn't include her, even if she wasn't 100 percent. As he mentioned back when Julie Ertz returned to the squad, sometimes even if a player isn't fully fit, they may still be better than another player.
"If somebody's 80% or 90% is still better than somebody else's best, then too bad," Andonovski told reporters earlier this year. That comment could be applied to Lavelle's situation. However, it also offers up an opportunity for a player like Ashley Sanchez, who can be a creative and dangerous No. 10, too.
After the USWNT's final match against Ireland in the April window, Andonovski said there were somewhere between 10-12 players vying for six or seven spots. With injuries to Lavelle and Kelley O'Hara (ankle) as well as the rise in form from players like Savannah DeMelo and Ashley Hatch (who is tied for the goal scoring lead), where does the player pool stand?
Here is our best guess:
FIRST CLASS
Goalkeepers
Alyssa Naeher (Chicago Red Stars, 90 caps)
Naeher recently passed former USWNT teammate Ashlyn Harris for the most career NWSL regular-season saves with 520.
Casey Murphy (North Carolina Courage)
Murphy continues to play full 90-minute matches for the Courage and leads the league with four clean sheets.
Defenders
Cook has not been subbed off the field once this entire season and is still a lock for her first World Cup roster.
Crystal Dunn (Portland Thorns)
Dunn, who plays outside back for the USWNT but is a midfielder for the Thorns, is tied with Hatch, Alex Morgan, Sophia Smith and Lynn Williams to lead the league with five goals.
Emily Fox (North Carolina Courage)
Fox remains as reliable as ever and never comes off the field for the Courage. 
No reason not to believe that Girma, who plays every minute for the first-place Wave, could start at center back this summer.
Becky Sauerbrunn (Portland Thorns)
Everyone can breathe — Sauerbrunn is back. After missing a few weeks with a minor foot injury, the USWNT captain played 23 minutes for the Thorns in a 2-0 win over Seattle on June 3.
Midfielders
Horan's season with Lyon may be over, but the veteran is actively trying to find ways to stay fit and in form ahead of this summer.
Andi Sullivan (Washington Spirit)
Sullivan is in top form and playing every minute for the Spirit. Will it be enough to keep her starting spot over Ertz?
Forwards
No surprise that Morgan is tied for the league lead in goals (five).
Rapinoe became just the fifth player in NWSL history to have three assists in one match when she helped the Reign beat Angel City 4-1 on May 27.
Trinity Rodman (Washington Spirit)
Rodman is getting into a groove, which is evident by this goal she scored two-and-a-half minutes into a match against Louisville.
Sophia Smith (Portland Thorns)
Smith scored her first goal for the Thorns since April 1, and it was a doozy.
While she shockingly didn't score a goal over the weekend, Williams is in great form and has made a strong case for her first World Cup roster.
ECONOMY
Goalkeepers
Adrianna Franch (Kansas City Current)
Could Franch's spot be in limbo? She's only played in five matches for the last-place Current this season, and Andonovski insists that club form matters when it comes to these roster spots. 
Aubrey Kingsbury (Washington Spirit)
Because Franch hasn't been getting regular minutes, Kingsbury, who has one USWNT cap, could get a legitimate look from Andonovski. Especially since she's played every minute of every match for the second-place Spirit.
Defenders
Tierna Davison (Chicago Red Stars)
Davidson has been playing regularly for the Red Stars and doing everything she can to make the roster after recovering from an ACL tear last year. 
Huerta has played every minute for the Reign and is in top form. Will that be enough to steal an outside back spot from two-time World Cup champion Kelley O'Hara? This battle will certainly be one of the tougher ones for Andonovski. 
Midfielders
Angel City coach Freya Coombe recently told the L.A. Times that she feels good about Ertz's fitness ahead of the World Cup, despite only playing one NWSL match in the month of May.
"She will get there," Coombe told the Times. "There's one thing that I've learned about [in] my short time working with her is just her mentality. I think her mentality is such that she will absolutely get there."
Lavelle has been out since April with a leg injury. Is it possible she won't make the roster if she's not 100 percent healthy? While we can't imagine she'd miss the World Cup, she's been bumped to economy for now. 
Ashley Sanchez (Washington Spirit)
With Lavelle's health in question, things might be looking up for Sanchez. 
Forwards
Thompson had her first career assist over the weekend.
STANDBY LIST
Defenders
Casey Krueger (Chicago Red Stars)
Krueger recently played in her 100th NWSL match for Chicago, but she was also the defender who let Sydney Leroux slip by and score in the 88th minute of a 2-1 win over Angel City on June 5.
O'Hara hasn't played since May 21. Is her ankle injury serious or is she just being kept off the pitch as precaution?
Another tough decision for Andonovski will be between players like Sonnett and Davidson at center back. What Sonnett has in her favor, however, is that she can also play full back and defensive midfielder.
Midfielders
Savannah DeMelo (Racing Louisville)
A new addition to this list. DeMelo, who replaced Rodman at a USWNT camp last August, was named NWSL Player of the Month after tallying three goals and two assists in five matches. If Andonovski were to include a player who hasn't been invited to any recent camps, DeMelo could be it.
Mewis has been solid for Gotham, but this is a numbers game and there are too many midfielders in front of her that Andonovski is inclined to take instead.
Taylor Kornieck (San Diego Wave)
The same thing goes for Kornieck, who has only played in six matches this season due to abdomen injury.
Forwards
Ashley Hatch (Washington Spirit)
Hatch has been excellent for her club, recording assists in back-to-back games. Will Andonovski bring her along as Alex Morgan's backup at striker, or are there already too many forwards on his wish list? If the latter is the case, Hatch may find herself watching the World Cup from home.
Press posted a photo last week that she was back on the pitch training with Angel City, but she has still not played in a game for the club this season.
Laken Litman covers college football, college basketball and soccer for FOX Sports. She previously wrote for Sports Illustrated, USA Today and The Indianapolis Star. She is the author of "Strong Like a Woman," published in spring 2022 to mark the 50th anniversary of Title IX. Follow her on Twitter @LakenLitman.
FOLLOW
Follow your favorites to personalize your FOX Sports experience
---
FIFA WORLD CUP WOMEN trending
---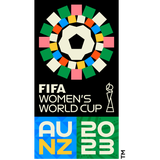 Get more from FIFA Women's World Cup Follow your favorites to get information about games, news and more
---