College football fans received exciting news last month when EA Sports announced it had contracted with OneTeam Partners to help "facilitate" FBS players to use their name and likeness in the upcoming "EA Sports College Football" video game.
While there are still plenty of details yet to be determined, there was one glaring unanswered question following the announcement: How much will players be paid?
According to multiple reports, the expected compensation pool for players who opt into the video game is expected to be roughly $5 million, which would equate to nearly $500 per player.
While many college football players might jump at the thought of a $500 payday and the ability to play as themselves in a video game, the report did not sit well with everyone.
According to a report from On3.com, the College Football Players Association is urging athletes to boycott the game, with the hope EA Sports will reconsider its payout to athletes.
"All current players should boycott this deal," Justin Falcinelli, who serves as the vice present of the players' association, told On3. "It's an opt-in deal, and they should not opt into it. It is just a ridiculously low amount of money."
Falcinelli, who was a two-year starter at Clemson and a member of the 2016 and 2018 national championship teams, felt like the purposed compensation number sounded low, but he wanted to do his due diligence and talk with some people to gain a better understanding of what appropriate compensation should be for players who opt into the game.
"I started talking to guys, talking to some of my friends, some guys who are still playing in the NFL," Falcinelli added. "So, what are NFL players getting paid for Madden? And the numbers we were given were from 2019, it was disclosed what they got, I think, about $17,000. And then a current NFL player told us that he got a check for $28,000 this year for Madden."
While many athletes would likely welcome the idea of a payout, it is possible several high-level players could ask for additional compensation.
Kansas quarterback Jalon Daniels addressed the possibility of players trying to negotiate for more money during an appearance at the second annual INFLCR NIL Summit.
"Yes, I can definitely see that," Daniels said when speaking to a media member from On3. "I could definitely see it, especially with the highest college football players that are in the nation right now. If they're getting paid as, you know, somebody who a lot of people really don't know of, and they're the most known person in college football, I can definitely see their agent saying, 'Alright, what's going on here?'"
Oklahoma QB General Booty, who is a backup for the Sooners, expressed similar feelings.
"I don't think people are going to come out asking for crazy numbers," Booty said. "But some guys aren't going to want to get paid what maybe a third-string freshman's getting paid, and I don't blame them."
According to On3's NIL database, Texas freshman QB Arch Manning has the highest NIL valuation of any current college football player at $2.8 million, followed closely by USC signal-caller and reigning Heisman Trophy winner Caleb Williams, who is listed at $2.6 million.
Booty referenced Williams when asked about what he viewed as "fair compensation" for FBS players who are included in the video game.
"We've actually been talking about that in the locker room," Booty said. "So, we've all talked about it because we want the game to come out, obviously. But we were saying if they come out and try to lowball and say we want to give everyone $200. Well, guys maybe like, like you mentioned Caleb Williams, may say no, and then he's not in the game. Then all the USC fans — who wants to buy the game and not play with him, you know?"
FOX Sports college football analyst RJ Young recently released a list of his top five choices to grace the cover of "EA Sports College Football," with Williams being the only current college football standout to appear on his list.
"He is the most dynamic player at the game's most important position," Young said of Williams. "He's the manifestation of how I played this game."
Williams already has several high-paying NIL deals in place with some of the largest brands in the world, including Fanatics, AT&T, Beats By Dre and Neutrogena. He is also widely expected to be the No. 1 overall pick in the 2024 NFL Draft, which means a large payday likely awaits the USC signal-caller.
Those existing endorsement deals could make up for only receiving a $500 payday for being a part of the game, but do high-profile players like Williams have the leverage to work out one-off deals in this case?
Falcinelli says the best course of action is to avoid negotiations and not opt in based on the current pay scale.
"You should not participate in this. It is a simple cash grab to just try to get you for the lowest amount possible," Falcinelli said. "And it's OneTeam Partners and all these organizations that don't really represent the players' best interest."
---
COLLEGE FOOTBALL trending
---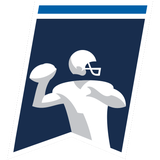 Get more from College Football Follow your favorites to get information about games, news and more
---