It is baseball's most heated rivalry, or at least it used to be.
Since Boston sent a young slugger/pitcher named Babe Ruth to the Bronx for a big bag of cash in 1919, these two gigantic franchises have been inextricably and dramatically intertwined. 
They have fought for pennants and for pride. Their history is littered with tense playoff races, iconic marathon games and lip-busting brawls. One of the greatest pitchers of all time once threw a septuagenarian to the turf. During the early 2000s, in the Manny-Pedro-Ortiz-Jeter-A-Rod era, the Yankees and Red Sox could hardly be in the same city as one another without throwing hands.
But while their fans still live and die with the laundry, the temperature on the field has, over the past few seasons, undoubtedly cooled. These clubs have not gone to fisticuffs since the first month of 2018 when Tyler Austin charged the mound against Joe Kelly. Only four players from that game — Aaron Judge, Giancarlo Stanton, Domingo Germán and Rafael Devers — remain on their respective teams.
With the new, more balanced MLB schedule, Boston and New York will play one another only 14 times a season, five fewer than before. This weekend's series in the Bronx, which includes a Saturday evening tilt on FOX (7:35 p.m. ET), marks their first meetings of 2023. While several players involved acknowledge Sox-Yanks games still have a heightened intensity and unmatchable atmosphere surrounding them, they openly admit that the fiery disdain of 20 years ago has given way to mutual respect, if not ambivalence. 
But why? 
What has caused this lessening of beef, this cooling of tensions between the Red Sox and the Yankees?
"It doesn't feel like what we have with Tampa now, or with Toronto now," Yankees pitcher Nestor Cortes asserted. "You could argue that [the Red Sox] haven't been who they really are the last couple years."  
Those in Boston are clenching their fists, those in New York are raising theirs. It's worth noting that despite their current 13-season title drought, the Yankees have been a rock of consistency, finishing over .500 every season since 1992. And even though Boston has captured four titles since 2004, their past decade has been much more volatile, a roller-coaster fluctuating between World Series contender and AL East doormat. That argument lacks heft, however, when you consider the near-century of imbalance between the two teams that nonetheless resulted in such a contentious rivalry.
But Cortes' point about Tampa and Toronto rings true. Segments of the New York roster and coaching staff harbor genuine dislike for their compatriots in Tampa and Toronto. Already this season, the Yankees had spicy run-ins with both the Rays and the Blue Jays. Tampa in particular has become a thorn in New York's side, the two teams regularly getting into beanball battles, shouting matches and bench clearings with one another over the past half-decade.
Yankees ace Gerrit Cole, who lasted just two innings against Boston at Fenway in the 2021 wild-card game, also downplayed lingering animosity between two franchises that not too long ago were at one another's throats on an annual basis.
"I can't speak to the hatred 15, 20 years ago, but I would say there's not much of that now," Cole said. "We want to beat them just as badly as we want to beat Baltimore. And even though it is more unique in the sense of the history, I'm not sure how much we carry that baggage with us."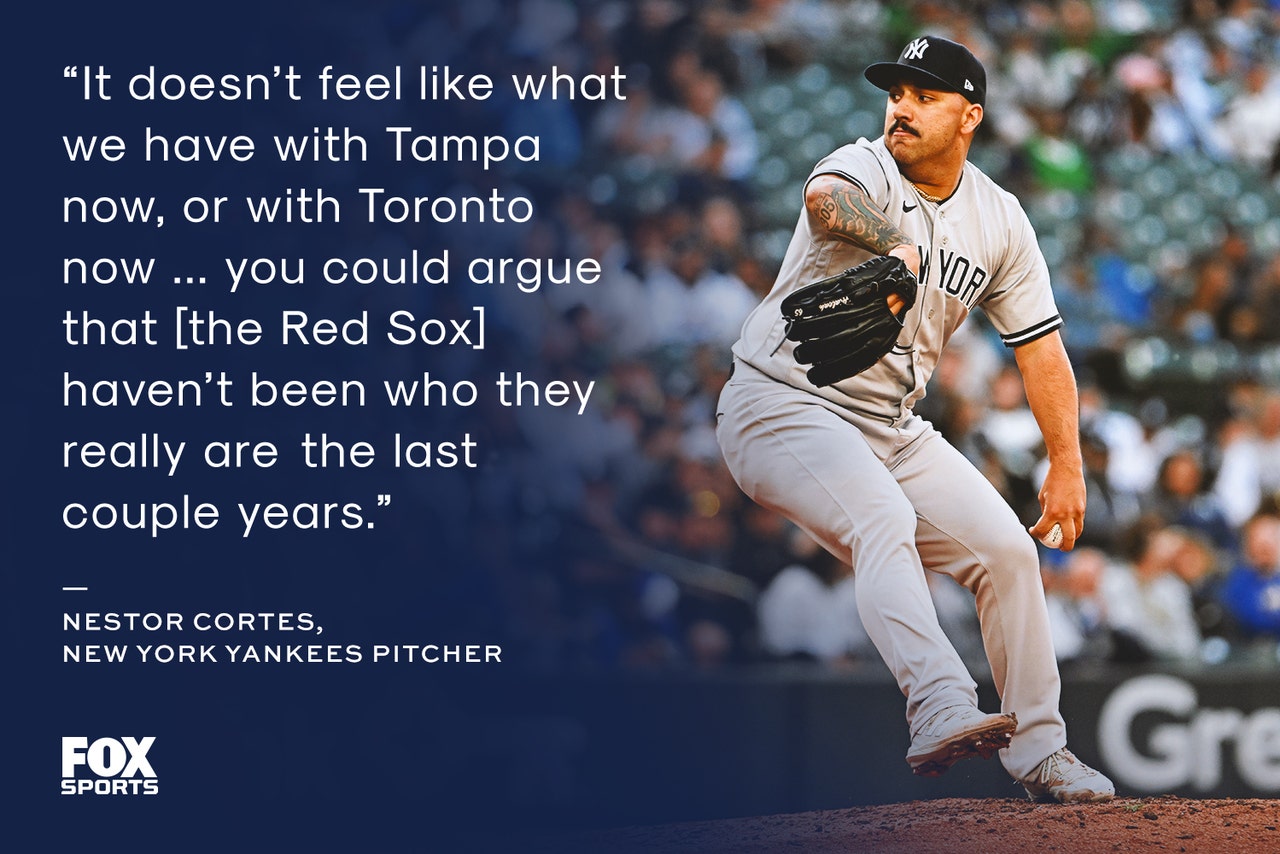 The advent of social media and the rise in player movement over the past decade are another potential reason for the decline in surface-level hostilities. Because players are working out with one another and swapping teams so often, there are often deeper relationships between opponents than teammates.
"Franchy Cordero and Jake Bauers are my guys," Red Sox infielder Christian Arroyo said. "I'm not just going to start hating them just because they're on the Yankees."
Another theory offered up by those around the clubhouse has to do with the strong relationship between Yankees manager Aaron Boone and Red Sox manager Alex Cora. The two worked together as on-camera analysts at ESPN for a number of years and have a phenomenal rapport that might help preemptively squash any potential on-field volcanoes from erupting. 
"Alex, I know really well and we're friends and we really have a lot of respect for one another," Boone told FOX Sports. "As far as the rivalry goes, it might ebb and flow a bit and I think we're at a point in time where there's a healthier respect for one another."
Anthony Volpe, the Yankees' rookie shortstop who grew up a die-hard fan of the club, has yet to suit up in a regular-season game against the Red Sox. And because Volpe was only 2 years old when his current manager walloped one of the most famous round-trippers in baseball history, he learned about the heyday of the rivalry through his parents. That his father was in attendance for Game 7 of the 2003 American League Championship Series certainly helped.
"When I was young, the rivalry was real with my family," Volpe said. "But as I got older it changed. My mom used to hate the Red Sox, but as time went on they didn't have any hateable players. She was like, 'What am I gonna do, hate Mookie Betts?'"
But even though there's discernibly less animosity between the players on the field, the dynamic between the players and the fans is as combative as ever. Go into the Yankee Stadium bleachers this Friday when the Sox are in town and you'll feel the venom, straight from the vocal cords of hundreds of three-beer-deep pinstripe diehards. 
"It comes from the stands, man," Arroyo said. "You get out at Yankee Stadium and those fans are on you."
The Yankees say Fenway park is no different.
"Bottom line, though, when I go there and I pitch, it's hostile," Cole said.
"The music is always bumping there," Cortes said. "When you're warming up in the bullpen at Fenway, you're just so close to the fans, you can really feel the heat. When Gerrit was warming up for the wild-card game in '21 you could feel the hatred."
Boone, who as a player walloped perhaps the rivalry's single most memorable homer, remembers being warned about Boston fans by a Reds coach of his when the Yankees acquired the former third baseman by trade halfway through 2003.
"He came down to wish me luck and he said, 'You have no idea what you're getting yourself into.' I thought he was being ridiculous," Boone said. "But then, our first trip to Boston the key to my hotel room didn't work and they sent someone to fix it. The guy was wearing a Sox hat and I swear he purposefully spent like an hour fixing the lock. Then I understood."
Volpe, ever the doe-eyed and eager 22-year-old, grinned when asked about what he was most looking forward to about being another character in the rivalry.
"I'm excited to go to Fenway and experience it," Volpe said. "They're probably gonna hate me. But you wanna be the kind of player they hate."
The Gen Z shortstop is spot on: Even though the players on the diamond feel no way about the guys in the other dugout, the fans will always keep Yankees-Red Sox games meaningful and spicy. 
Every F-bomb hurling, middle-finger-tossing Yankees fan in the Bronx has lived and died with the pinstripes long before Aaron Judge put them on, and will continue to do so long after the reigning AL MVP calls it a career. Because the fans care, because they harbor the resentment, remember the history and bring it to the yard every time Boston plays New York, the rivalry will remain different, despite the recent thawing of rancor.
Sure, the rivalry is a bit quiet now, but fear not, this is a sleeping grizzly in December waiting for the sun to shine, an explosive powder keg waiting for an inside heater.
Jake Mintz, the louder half of @CespedesBBQ is a baseball writer for FOX Sports. He played college baseball, poorly at first, then very well, very briefly. Jake lives in New York City where he coaches Little League and rides his bike, sometimes at the same time. Follow him on Twitter at @Jake_Mintz.
---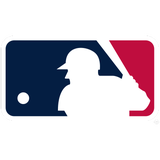 Get more from Major League Baseball Follow your favorites to get information about games, news and more
---