You know the debate: Tom Brady vs. Bill Belichick.
Which one deserves more of the credit for the Patriots' six Super Bowl titles? 
The answer seems to be skewing toward Brady since the quarterback won a championship without Belichick. The coach hasn't helped his own case, with just one postseason appearance since Brady left for Tampa Bay. There hasn't been an abundance of nuance in this debate, however. Whether the debate takes place in a bar or in a television studio, people argue for one side or the other.
That's what made Devin McCourty's comments on Thursday so refreshing. McCourty, who recently retired after 13 years as a New England defensive back, explained why the quarterback and the coach were perfect foils for each other. He contextualized why they made each other better.
"I think Brady is probably the greatest player ever," McCourty said on NFL Network's "Good Morning Football." "But I think Brady is [that] because of the six titles in New England.
"If you had to rank the top quarterbacks, just talent-wise, how high would you rank Brady when you have Aaron Rodgers and John Elway? You know what I mean? So I think [the reason Brady developed into that player] is that is Bill Belichick."
With Belichick playing the role of the bad cop — challenging players and setting lofty expectations — Brady was free to play the role of the good cop. Brady did, occasionally, get angry or frustrated at his teammates at practice. But he didn't rip them openly in meetings or the locker room.
"That's Bill's role. That's Bill keeping the standard, keeping that culture around Tom," McCourty said. "Tom didn't have to worry about that. But I think when Tom went to Tampa, he saw a little bit of a difference. He had to, not be Bill Belichick, but he had to have that kind of side to him: 'Hey guys, like this is a standard that we need to push to day in and day out.'"
There's one story that former and current Patriots players have always told about Brady and Belichick. It's a story that ends with Belichick absolutely ripping into Brady. That doesn't normally happen in the NFL. When a player grows into the elite category, he often gets star treatment. Teams have coddled Aaron Rodgers, DeAndre Hopkins and others with special treatment.
Not Brady. Not in New England, at least.
Belichick would rip into him, once infamously saying that the quarterbacks at Foxborough High could make the passes that troubled Brady.
"Half of the thing was Tom let Bill demand a lot out of him in front of the team," McCourty said. "Which set the tone for my first ever [team] meeting. Bill went right at Tom. … And I think every guy in the meeting room, especially rookie or second year, were like, 'I'm gonna get cut if I don't perform.'
"I know that was my mindset as a first-round rookie that if I don't do what I need to do, they'll have me out of here. I think [Tom] being able to be coachable set the tone. Obviously, I can only talk for the 10 years I was there [with Brady], but that set the tone for our whole time there and that was really a big reason why we were able to have that run."
There will never be a way to extricate Belichick's career from Brady's or Brady's career from Belichick's. They are forever linked, and they are lucky to have had each other.
Prior to joining FOX Sports as the AFC East reporter, Henry McKenna spent seven years covering the Patriots for USA TODAY Sports Media Group and Boston Globe Media. Follow him on Twitter at @McKennAnalysis.
FOLLOW
Follow your favorites to personalize your FOX Sports experience
---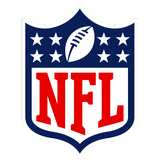 Get more from National Football League Follow your favorites to get information about games, news and more
---