Before Game 4, Miami Heat coach Erik Spoelstra suggested outworking the Denver Nuggets could overcome the elite talent of two-time MVP Nikola Jokic and point guard Jamal Murray.
There were a few Nuggets who apparently took exception to that theory. The result: Denver snared a second consecutive dominating win on the Heat's home floor, 108-95, giving the Nuggets a 3-1 series lead and putting the franchise one win away from its first NBA title.
With the Heat clearly committed to limiting Murray's impact by trapping him at every opportunity, and Jokic playing with both foul trouble and a right ankle sprained in the opening minutes, their statistical contributions were a level or two below elite. Murray had 12 assists without a single turnover — after committing five in the fourth quarter of Game 3 — but needed 17 shots to get his 15 points. Jokic had his quietest game of the series with 23 points, 12 rebounds and four assists.
None of it mattered, thanks in large part to Aaron Gordon and Bruce Brown. Gordon gave his best overall performance of the postseason with 27 points, six rebounds and six assists, including a sweet bounce pass to a backdoor-cutting Murray that gave the Nuggets their first 10-point lead midway through the third quarter and prompted an exasperated Spoelstra to call timeout. Gordon was equally imposing on defense, filling in for Jokic at the center spot for a big chunk of the final period and producing a game-high plus-minus of plus-29.
Brown also saved his best for last. Jokic picked up his fifth foul on a flop by Bam Adebayo with 9:13 left and the Nuggets leading 86-76. Gordon then stripped Adebayo cleanly on a drive, the ball bouncing out of bounds off Adebayo's knee, but the referees whistled Gordon for a foul and Adebayo made the two free throws. Butler completed a three-point play less than 30 seconds later and the lead shrank to five with more than 8 1/2 minutes left.
Some other coaches might've rolled the dice and reinserted Jokic, but Michael Malone trusted the supporting cast — and they delivered. Gordon scored on a layup, Jeff Green hit a corner 3 and Brown added a straight-line layup. Jokic returned with 4:09 left and the Heat had managed to only shave one point off the Nuggets' lead in his absence. With Murray being harassed by Caleb Martin, Malone also entrusted Brown with the primary ball-handling and scoring duties from Murray in the fourth quarter and he delivered 10 points on 4-of-5 shooting, finishing with 21.
Gordon, of course, is the highest draft pick playing in the Finals, having been selected fourth in the 2014 draft by the Orlando Magic. That's where teams usually find elite-level talent. Friday night he played like it.
Play of the Game
With Jokic on the bench because of five fouls, the home crowd howling as the Heat sliced the Nuggets' lead to five and the shot clock down to single digits, Murray delivered a deep 3, only his second of the game, with 8:25 left that quieted the crowd and stalled the Heat's momentum. Miami never got within five again.
Stat to Know
The Heat won all the hustle categories — second-chance points (9-6), fastbreak points (14-12) and rebounds (46-45) and it wasn't enough, disproving the idea that if Miami won the effort battle they could overcome the talent and size difference between the two teams. Greatest indicator of the Nuggets' size and athletic advantage: 11-2 advantage in steals, 7-2 in blocked shots.
Quote of the Game
Jamal Murray: "My teammates are great. It was a team effort. I can't even name one person. We have a bunch of guys who can come into the game and make an impact. It's not just me and Jok." 
What's Next for the Nuggets
Maintain the same mindset that fueled their sweep of the Lakers in the Western Conference finals and not downshift with an opportunity to close the series at home on Monday.
What's Next for the Heat
Spoelstra needs to find a strategy other than fashioning a big lineup out of his roster, which the Nuggets have clearly figured out how to overcome. Perhaps a return to the Game 1, fast-small-and-furious approach might offer dividends. At this point, he and his team have nothing to lose by trying something else.
Ric Bucher is an NBA writer for FOX Sports. He previously wrote for Bleacher Report, ESPN The Magazine and The Washington Post and has written two books, "Rebound," on NBA forward Brian Grant's battle with young onset Parkinson's, and "Yao: A Life In Two Worlds." He also has a daily podcast, "On The Ball with Ric Bucher." Follow him on Twitter @RicBucher.
FOLLOW
Follow your favorites to personalize your FOX Sports experience
---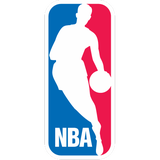 Get more from National Basketball Association Follow your favorites to get information about games, news and more
---