As spring turns into summer and the 2023 MLB season cruises through its third month, three surprising teams have put themselves squarely in playoff contention. 
But Ben Verlander believes that in order to truly get the most out of their success this year, the Arizona Diamondbacks, Baltimore Orioles and Texas Rangers need to go all-in and make some big moves to upgrade their respective rosters before the Aug. 1 deadline.
Here's why Verlander believes now is the time for each team to strike with a key midseason acquisition.
Arizona Diamondbacks
Record: 39-25, first place in National League West
Needs: Pitching
Verlander's take: "You all know how high I am on the D-backs. Coming into this year, my hot, hot take of the 2023 season was that the Arizona Diamondbacks make the playoffs. Well, here we are in early June, and they're in first place in the NL West and certainly looking good to make the playoffs. It's still early, a lot can happen, but they're sitting pretty.
"I would love to see the D-backs add some pitching — starting pitching depth and a bullpen arm or two. That's a big ask, but the name of this list is teams who need to make moves at the deadline. The D-backs are one of them. I love this team, I love what they're doing this year, and I am the driver of the Corbin Carroll bandwagon. Add some pitching to this team and I truly believe the sky is the limit. They could be very good, but they have to be very aggressive at the trade deadline."
Baltimore Orioles
Record: 39-24, second place (6.5 games back) in American League East
Needs: Starting pitching, star power
Verlander's take: "What are the Orioles doing? I think that's a very fair question. If you ask anybody out there right now that watches baseball, they would say the Orioles are a good team, very fun, and have the potential to make the playoffs and compete. Does the Orioles' front office believe that? Are they willing to finally go all in? I thought the time was last offseason, but they didn't do it. 
"The time is now for this Orioles team. You have all of these young guys coming up and making a difference — Adley Rustschman, Gunnar Henderson I believe is going to turn it around and ultimately end up having a good year — all these guys are on the cusp of greatness with this team, and being a juggernaut in the league for a long time to come. The blueprint almost follows exactly what the Houston Astros have done over the last decade in terms of being bad for almost the exact same [length] of time, getting those top draft picks, getting those draft picks to the big leagues, that's what we're starting to see with the Orioles. Then you have to add.
"If the Orioles can add a big arm or a big bat or both, this team is more than capable of being everything they want to be in the playoffs. They could certainly beat anybody."
Texas Rangers
Record: 40-22, first place in American League West
Needs: Relief pitching
Verlander's take: "This Rangers team is more than capable of winning a World Series. I do believe that. They have all the stars, they have the pitching. Nate Eovaldi is a top-of-the-rotation guy right now, one of the best pitchers in baseball
"Relief pitching. Bullpen. It's a no-brainer. It hits you right in the face with this Rangers team. They have a ton of talent, but they have a massive, massive problem in the bullpen. I wouldn't be surprised if they end up with an Aroldis Chapman [or Scott] Barlow from the Kansas City Royals, who Ken Rosenthal mentioned, or another name out there that we don't know is available yet on the bullpen market. This Rangers team cannot win right now in the playoffs with the current state of their bullpen.
[MLB trade rumors tracker: Rangers will try to boost bullpen, Angels unlikely to sell]
"I do believe they are going to add. They've proven over the past couple years that they're willing to do anything to get back in it, and they've sped up their rebuild process exponentially by spending over half a billion dollars to bring in Marcus Semien, Corey Seager and Jacob deGrom."
---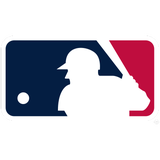 Get more from Major League Baseball Follow your favorites to get information about games, news and more
---