NEW YORK — The chatter surrounding the first Subway Series matchup this year was leaning more bummed than boastful. It's hard to blame anyone for having that type of dispirited energy when both Aaron Judge and Pete Alonso are seeing more action in the trainer's room than on the field. Even the sellout Citi Field crowd of 43,707, swarming with pinstripe-clad fans who ventured across the RFK Bridge, seemed slightly more unplugged, a bit more disengaged, than in recent years. 
Was this New York, the city with the most passionate sports fans in the world, or Dodger Stadium, where laid back and late-arriving patrons occupy most seats? 
It wasn't until the fourth inning Tuesday, when DJ LeMahieu and his .236 batting average woke up to send a two-run home run to left field, did the familiar Subway Series animosity return. Only then, when the Yankees clawed back from a four-run deficit to put up a five-run rally against Max Scherzer, did the crowd stir.
Dueling "Let's Go Yankees!" and "Let's Go Mets!" chants ensued. The passion from the stands, deeply lacking just an inning prior, finally ticked up a notch. All anyone could talk about in the hours before the game was how meaningful the Subway Series is to New York baseball fans and, at least for a moment, the sleepy crowd confirmed it. Yet, by the time the Bronx Bombers secured a 7-6 victory in the series opener, it was apparent the majority of Citi Field attendees had been supporting what was technically the road team.
Afterward, star outfielder Brandon Nimmo told FOX Sports that it was "understandable" that more Mets fans didn't show up, alluding to the fourth-place club losing nine of 10. 
"I thought it was 50-50," Nimmo said of the fan turnout. "If we were playing better, it might've been different."
Even when they briefly were, it was hard to ignore the library-like environment at the ballpark. The Mets' PA system encouraged fans to holler, shout and clap their hands, and still, the fake-crowd noise blaring through the speakers was louder than the actual half-hearted applause from inside the stadium. Perhaps they were onto something, because the performance that followed can only be described as bizarre, bordering on sloppy, baseball. 
Scherzer had what Buck Showalter called an "uncharacteristic" outing, as the Mets ace allowed a 5-1 lead to get away from him, resulting in getting yanked after just 3 1/3 innings and 76 pitches. Scherzer has allowed 11 earned runs in his past two starts. 
"I can't believe I was hanging that many sliders in all those situations," the future Hall of Famer lamented. 
The Yankees made him pay every time. On the other hand, right-hander Luis Severino also looked lost on the mound, allowing six runs (five earned) in 4 2/3 innings, including two balks in the second inning. The advertised pitching "duel" devolved into a battle of which arm was less bad.
Then there was Gleyber Torres, who muffed another routine ground ball at second base, continuing an unfortunate and concerning trend for the Yankees. Later, rookie shortstop Anthony Volpe was slow to vacuum a double-play ball, resulting in the Yanks getting one out. In the sixth, Nimmo didn't make a diving catch in center field that he makes 99 times out of 100. The misplay set up Josh Donaldson's sacrifice fly to break a 6-6 tie. Perhaps, the Mets are trying too hard right now, as Nimmo theorized, though he was largely puzzled as to why he didn't make the catch he typically makes.
"I made a mistake and we lost the game because of it," he said, disregarding the fact he had two hits, two runs and smacked a lead-off home run. "That's what happens at the big-league level. You make small mistakes and you lose by one run. It shouldn't happen."
Besides the loss itself, nothing stung more for the Mets than when Drew Smith, one of their key high-leverage relievers, was ejected from the game for his hands being too sticky before he even threw a single pitch in the seventh inning. The veteran argued his case on the field, asking his teammates to feel his hands. Smith said he also forced an MLB official to feel his hands in the tunnel, and the official purportedly told him, "There was nothing there." 
Now, Smith faces a 10-day suspension. As of Tuesday, he was unsure if he would appeal.
"Really surprised, because I haven't done anything different all year," Smith said. "I think the process is so arbitrary. It can change from one crew to the other, and I think that's the main issue. But it just sucks for the team — not having a guy for 10 days and being a man down for the roster spot."
Scherzer, who was ejected for too-sticky hands in April, added: "I think we're all angry about this one."
Besides each team's top hitter being sidelined with injuries, there were other reasons for this mostly muted affair. Even if the Mets had managed to sweep the Yankees this week, they would still be two games under .500. And even if the Yankees sweep the Mets, they will still be sitting in third place in the American League East, more than a handful of games behind the Rays, and they will still be facing an indefinite amount of time without Judge. 
"This is for bragging rights," Mets outfielder Mark Canha said about what the Subway Series means to him. 
It's hard for either crosstown rival to celebrate when they're trying to convince themselves they're a playoff team more than actually playing like one. 
The Yankees without Judge are the Mona Lisa without her smile. Watching the superstar slugger in the Citi Field visitor's dugout, with a sweatshirt and his hood pulled up, for the year's first battle of the boroughs was a grim sight. Even bleaker are the Yankees' offensive numbers without Judge. 
Entering the series opener, the Bronx Bombers sported a .685 OPS excluding Judge and his league-leading 1.078 OPS. Tuesday was a welcome offensive eruption, but it was just the third time the Yanks scored more than five runs in the 19 games they've played without the reigning AL MVP. They had a .633 OPS in those previous 18 games. When he's included in the equation, the Yanks' .717 team OPS indicates the supporting cast collectively performs better with Judge in the lineup. 
The Mets, meanwhile, are 1-5 without Alonso, who had played in every game this season prior to suffering a bone bruise and sprain of his left wrist last week on a hit by pitch. They've fallen to a season-worst five games under .500 (31-36) as their spiral toward irrelevance continues. But the Amazins won't be able to escape scrutiny that easily, for they have the highest payroll in the history of baseball and their overall performance has yet to match those lofty salaries and expectations. 
In the Subway Series finale on Wednesday, co-ace Justin Verlander and his $86 million arm will try to stop the bleeding for his wayward club. The Yankees will have their lone ace on the mound, and Gerrit Cole's 7-1 record and 2.84 ERA won't make it easy for the Mets, a team that is running out of reasons to stay optimistic about getting into the playoffs. 
"There still is a sense of urgency for us to win," said Francisco Lindor, who struck out with the tying run on third base in the eighth inning. "A lot of things can happen throughout the year."
Sure, there is plenty of season left for the Amazins to climb out of their hole — they're an equal amount of wins from the NL's third wild-card spot as they are to last in the league — and convince their loyal and commonsensical fan base that they are capable of getting into the playoffs. But if the Mets can't beat this Judge-less, scuffling version of the Bombers, what do they think will happen in the playoffs? 
"This," Yankees manager Aaron Boone said with a smile, "was a fun one."
Especially for most of the people who watched it in person.
Deesha Thosar is an MLB writer for FOX Sports. She previously covered the Mets for three-and-a-half seasons as a beat reporter for the New York Daily News. The daughter of Indian immigrants, Deesha grew up on Long Island and now lives in Queens. She never misses a Rafael Nadal match, no matter what country or time zone he's playing in. Follow her on Twitter at @DeeshaThosar. 
---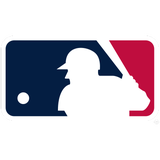 Get more from Major League Baseball Follow your favorites to get information about games, news and more
---