Kevin Kiermaier is the best defensive center fielder in the world.
Since debuting in 2013, the ocean-eyed human vacuum cleaner has captured three Gold Gloves and a Platinum Glove for his sensational work in the outfield. If not for a series of unfortunate injuries — crashing into walls full gas every night tends to land you on the injured list — he'd have even more trophies in the cabinet.
From his jumps to his reads to his closing speed to the way he floats through the air like gravity is just a theory, every aspect of Kiermaier's glove game is elite. He is the rare defensive player beloved by the old school and the new, passing the eye test and grading out superbly on advanced defensive metrics. Even now, in his age-33 season, Kiermaier is a 99th percentile defender according to outs above average. 
It's worth mentioning that after a decade of sufficient offensive production in Tampa, Kiermaier went north of the border in free agency this past winter and has reinvented himself at the plate with the Blue Jays. In Year 11, he's inexplicably posting the best hitting season of his career, a robust .294/.353/.471 slash line through 56 games that should earn him a trip to Seattle for his first All-Star Game.
But even if his bat returns to equilibrium, Kiermaier's glove makes him an everyday must-start. Defense as they say, never slumps. Long after he plays his final MLB game, people will tell stories and reminisce about the things Kiermaier could do out in the grass. That's his calling card, that's his legacy.
But what makes Kiermaier so good? How has he remained such a phenomenal, game-changing presence in center field all these years? FOX Sports sat down with Kiermaier to talk about his three pillars of center-field defense.
1. Be ready every pitch
When you talk to Kiermaier about his outfield play, you immediately notice and appreciate the intensity with which he speaks. He is hungry for every single ball that gets hit near him, and that process starts before the pitch.
"If there's 200 pitches thrown by our team in a game, I'm ready for every single one of them," Kiermaier said. "Watch an average outfielder every pitch, I guarantee by the sixth inning he'll be standing straight up."
While many good outfielders anticipate the ball, Kiermaier is expecting it. Every single offering from the pitcher is another opportunity to make a play. For the 11-year veteran, that commitment, that focus stems from pride in his work. But he admits it hasn't always been that way.
"My rookie year, I was just a Gold Glove nominee and that awoke a beast," he said. "That set a precedent for me. From then on, I said I want to be the best outfielder there is."
That relentless passion is a huge part of what makes Kiermaier so great. Not only is he locked in for every pitch, but he's strategically prepared for every hitter and every situation. He knows all the tendencies, where hitters have hit balls in games against him before, how handedness or swing path might impact ball flight, how far away he is from the wall or the warning track, how far away his other outfielders are. He preps for defense the way an ace prepares to face a lineup, which brings us to …
2. Shag batting practice with purpose
Many big-league outfielders spend pre-game batting practice at their position. But typically, it's more about going through the motions, somewhere between warming the body up and killing time. Others are more thoughtful about it, but nobody takes pre-game shagging more seriously than Kiermaier.
"Shagging BP is actually my No. 1 thing," he said "Training my eyes, my depth perception, practicing my jumps. I always hit in the first group and shag the second group."
Weather conditions on a given day can dramatically alter the way a baseball carries through the air. For Kiermaier, all information is worth sponging up and can incrementally help him during the game. But just like his pre-pitch focus, visualization plays a huge role in Kiermaier's approach to batting practice.
He admitted that he'll often "play little games" with himself during BP. He'll mimic certain game situations and adapt his reads, jumps and footwork depending on the situation. For instance, Kiermaier will pretend as if there's a runner on second with no outs late in a game and work his feet behind the baseball to make a throw.
"I'm always thinking about situations or specific plays," he explained. "I'll pretend to run down balls in the gaps, work on coming in on balls and even try to make the Willie Mays catch a few times."
3. Take care of your body
This might seem obvious, but it's no coincidence that the 33-year-old center fielder with the checkered injury history is still in the 91st percentile for spring speed league-wide. Kiermaier is a freak when it comes to fitness discipline. Watch him before a game and you'll see him constantly stretching, doing Yoga poses in between rounds of BP.
"If I didn't have my legs the way they are, if I didn't have my arm the way it is, I wouldn't be the outfielder I am today," Kiermaier said. "It's such a huge part of my game."
Kiermaier is particularly cognizant of his arm, a smaller part of his defensive game, but one that he predictably takes quite a bit of pride in. He loves long toss, an uncommon trait for an outfielder, and is incredibly intentional about how often and how much he throws in order to stay fresh and dangerous during game action.
No play better encapsulates Kiermaier's three pillars than this sensational snag against the Padres from 2019, a catch that he immediately classified as the best of his career.
Most center fielders, in the eighth inning of an eight-run game in mid-August, would have taken it easy, chilled out, pulled up and played it off the wall for a double. Not Kiermaier. The man just cannot turn it off.
"That was my best [catch], no question," he asserted. "I don't think he got a whole lot of love. But that was the one. I don't think I could make that play again."
Jake Mintz, the louder half of @CespedesBBQ is a baseball writer for FOX Sports. He played college baseball, poorly at first, then very well, very briefly. Jake lives in New York City where he coaches Little League and rides his bike, sometimes at the same time. Follow him on Twitter at @Jake_Mintz.
---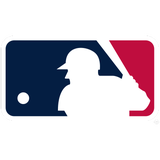 Get more from Major League Baseball Follow your favorites to get information about games, news and more
---