The NFL calendar has hit mid-June and fans are waiting with great anticipation to see which team will be featured on "Hard Knocks" this year. 
"Hard Knocks," produced by NFL Films and HBO, follows a team through training camp as they prepare for the upcoming season. This year, there are four teams eligible be on the Emmy Award-winning series — the Chicago Bears, New Orleans Saints, Washington Commanders and New York Jets. 
However, it appears that none of them are very interested in the gig.
According to the "Hard Knocks" formula, a team can decline being the subject of the show if any of these three rules apply to them: They have made the playoffs in the past two seasons; The team has a first-year head coach; The team has been featured on "Hard Knocks" over the past decade.
After hearing of their eligibility, a few players — and even one head coach — from the aforementioned teams have spoken out about their disinterest in participating in the production. 
Jets defensive back Justin Hardee made it clear in April that he was opposed to the idea of his squad doing the show. "Man y'all can give hard knocks to another team man we tryna focus and win that's a distraction," he penned on social media. 
The Jets would likely bring the most national appeal given the organization's acquisition of veteran quarterback Aaron Rodgers this offseason. However, head coach Robert Saleh made it clear when speaking to reporters recently that his team was not interested in being featured in the series.
"I know there are several teams that would love 'Hard Knocks' to be in their building. We're just not one of them," Saleh said.
Saints coach Dennis Allen is also not in favor of his team being a part of the production due to the potential distractions it might cause.
"I wouldn't like it because I just want to focus on our football team and getting better, and any distractions are exactly that, distractions that keep you, ultimately, from reaching your goal," Allen said Tuesday.
Bears chairman George McCaskey addressed the idea of being on "Hard Knocks" during an annual meeting held earlier this year, suggesting another team should be the focus, according to The Athletic.
"We feel there are a number of teams that have compelling stories to tell on 'Hard Knocks,'" McCaskey said. "Thirty-one others."
The Commanders could make for an interesting subject this year as the team has plenty of storylines surrounding the franchise that could play out during filming. The biggest one being the $6.05 million sale of the team to Josh Harris and his group, which still requires NFL owners to vote on it. 
Last year's subjects, the Detroit Lions, have reportedly declined the NFL's offer to reappear this season, which has left the league in a real bind as training camps are fast approaching.
Teams are allowed to volunteer to be on the show, but the fact that it is mid-June and there hasn't been an announcement made yet means that the NFL will likely have to make a selection soon. 
FOLLOW
Follow your favorites to personalize your FOX Sports experience
---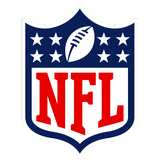 Get more from National Football League Follow your favorites to get information about games, news and more
---