The age-old debate of which college football program is the true "Wide Receiver U" is one that continues to pick up steam. College football enthusiasts rage on social media about the topic, going to bat for their alma mater and offering up counterpoints as to why their respective school is deserving of the honor.
One school that undoubtedly has a seat at the table in this argument is Ohio State. And as good as OSU's wide receiver room has been over the past three years, it was the 2018 group that, from a purely statistical standpoint, formed the most-accomplished passing attack in Buckeye history.
While Parris Campbell and Terry McLaurin were the biggest names in Ohio State's 2018 wide receiver room, they certainly weren't the only members of that group to put up big numbers.
Johnnie Dixon enjoyed a breakout season for the Buckeyes in 2018 and was able to take his talents to the professional ranks following a solid four-year playing career in Columbus. After stints with the Houston Texans, Arizona Cardinals and Dallas Cowboys, the former Ohio State star has found a home with the USFL's New Orleans Breakers, where he is in the midst of a standout season.
Dixon is among the top-performing wide receivers in the USFL this year, ranking in the top 10 in the league in receptions (37), receiving yards (402) and receiving touchdowns (four). He recently put together one of the top individual performances of the season, hauling in nine catches for 136 yards and two touchdowns in a 24-20 win over the Michigan Panthers in Week 8.
Johnnie Dixon on his journey to the USFL
New Orleans Breakers wide receiver Johnnie Dixon shares stories about his unique experience at Ohio State, his inspiring journey to the USFL and more.
"That was the best game I'd ever played in my career," said Dixon, who joined FOX Sports college football analyst RJ Young as a guest this week on his podcast, "The Number One College Football Show with RJ Young." "For me, it's just being able to be a little bit healthier, trust in myself and trust in my coaches. 
"I've been working on this game my whole life. I don't know when this thing is gonna be over, so I just want to come in and give it my all … be something special."
Dixon has been nothing short of special this season as he has helped propel the Breakers to a 6-3 record and within reach of securing a spot in the USFL playoffs this weekend. While his trust in himself and his coaches have played a big role in his recent success, he also points to his time at Ohio State and the luxury of having so many great upperclassmen to learn from during his early years in Columbus.
"The older guys taught us the ropes," Dixon said, referencing former Buckeye standouts Michael Thomas, Devin Smith and Jalin Marshall, among others. "Being able to learn from them was amazing. When it was our time to lead, it was much easier for us because of what we were able to see before us."
Dixon is now one of several veteran leaders on a Breakers team that leads the USFL in passing offense, averaging 227.4 yards per contest. Another one of those leaders is the player throwing the ball to Dixon, 34-year-old QB McLeod Bethel-Thompson. Like Dixon, Bethel-Thompson has bounced around the professional ranks, with stops in both the NFL and the Canadian Football League.
"He's a step above a lot of guys," Dixon said of Bethel-Thompson. "He works so hard … he's very detailed. He could probably go out there and call the entire game by himself. We're lucky to have a guy like that leading us each week."
Dixon, Bethel-Thompson and the Breakers close out the regular season this weekend with a matchup against the Houston Gamblers (Sunday, 4 p.m. ET on FOX). With a victory, New Orleans secures a spot in the postseason and could clinch the South Division as well with some outside help. The Breakers would then be two wins away from hoisting the USFL Championship trophy.
"We need it," Dixon said as he let out a laugh.
"USFL champion" would be a welcomed addition to Dixon's already impressive football résumé, and it would certainly enhance Ohio State's argument in that age-old debate of who is the true "Wide Receiver U."
---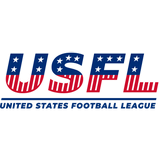 Get more from United States Football League Follow your favorites to get information about games, news and more
---