LAS VEGAS — A few minutes into his re-introductory press conference here on Friday, returning U.S. men's national team coach Gregg Berhalter confirmed that he has not spoken to Gio Reyna since last year's World Cup, since the drama that centered on the 20-year-old USMNT attacker and his family following the Americans second round exit in Qatar — drama that had kept Berhalter out of the U.S. the job for the last six months.
How will Berhalter repair the fractured relationship with one of America's most gifted players? That was the obvious question when the stunning news came down late Thursday that Berhalter had been rehired as the U.S. coach through the 2026 World Cup, news that became official on Friday.
"I would certainly acknowledge that there is work to do," Berhalter said of finding an understanding with Reyna. "Gio is an important player for this team, he's an extremely talented individual, and I have the obligation and the commitment to coach him like I coach any other player.
"I want to get the best out of him — we want to get the best out of him," he continued. "And we know that if we can unlock his talents, he can be a game-changer for this program."
Reyna started in central midfield for the U.S. in Thursday night's emphatic 3-0 win over blood rival Mexico, a victory that sent the Americans to Sunday's CONCACAF Nations League final against Canada. He wasn't made available to speak with reporters after the match, but it's fair to assume that he's not altogether thrilled by Berhalter's return.
Without specifically naming him, Berhalter revealed in what was supposed to be an off-record leadership conference last December that he nearly sent Reyna home from the World Cup for his poor attitude after the youngster refused to accept a role of the bench.
Reyna's parents, former national teamers Claudio and Danielle Reyna, then reported a decades old incidence of domestic violence between Berhalter and his now wife to U.S. Soccer, which commissioned a law firm to conduct an independent investigation into the matter.
The investigation concluded the disclosure was an effort to get the coach removed, and that the incident between the future Berhalters was isolated and had been dealt with by the couple and their families at the time. But while Berhalter in theory became a candidate to coach the national team again, up until Thursday it looked for all the world that the Reynas had gotten their wish.
"We take accusations of domestic violence very seriously," U.S. Soccer president Cindy Parlow Cone said Friday. "We trust [the investigators'] findings, and Gregg has our full support."
The federation's recently hired sporting director, Matt Crocker, said he was satisfied that Berhalter and Reyna would be able to mend fences.
Now the two men have to somehow find a path forward. In some ways, the coach's return to the helm could be the best possible outcome for the Borussia Dortmund super sub.
As much as U.S. players insisted that Reyna has been welcomed back to the national team with open arms, there could've been lingering bad blood had U.S. Soccer gone in a different direction on the coaching front. In March, USMNT headliner Christian Pulisic said that the Reynas spat with Berhalter over World Cup playing time was "extremely childish." Pulisic also publicly backed Berhalter on multiple occasions. Last week, Pulisic and fellow forward Tim Weah both said they hoped Berhalter would come back.
There is little reason now for any of Reyna's teammates to hold the World Cup episode against him. When the players were informed at dinner after Thursday's victory of Berhalter's imminent rehiring, the response was overwhelmingly positive, a team spokesman told FOX Sports.
Still, some baggage remains. The relationship with Reyna isn't the only one that has to be fixed. Berhalter said on Friday that he hasn't had contact with veteran goalkeeper Zack Steffen or young striker Ricardo Pepi – who scored the Americans third goal Thursday – since omitting them from the 26-man roster for Qatar.
"Like the Gio case, I think there's a number of individuals that you want to speak with and ideally what you have is alignment with everybody," Berhalter said.  "All we're doing is trying to be great together. And it needs the relationships to be good."
That starts with Reyna — even if any reconciliation is still apparently some ways away. Despite the need for both parties to find some sort of understanding as soon as possible, that first conversation could have to wait until the full-strength U.S. squad reconvenes this fall. 
"With Gio, I think the most important thing for him right now is to focus on playing in the final and winning the final," Berhalter said of Sunday's contest. "I imagine after that he'd want some vacation. Meeting with me is not the priority, it's for him to get rest and prepare for the upcoming [European] season.
"It is a priority," Berhalter quickly clarified. "But we'll have time to do that before the September window."
Doug McIntyre is a soccer writer for FOX Sports. Before joining FOX Sports in 2021, he was a staff writer with ESPN and Yahoo Sports and he has covered United States men's and women's national teams at multiple FIFA World Cups. Follow him on Twitter @ByDougMcIntyre.
FOLLOW
Follow your favorites to personalize your FOX Sports experience
---
UNITED STATES MEN trending
---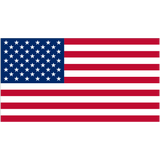 Get more from United States Follow your favorites to get information about games, news and more
---