It is possible to be impressed, shocked and confused all at the same time?
Proof that it is: the leaguewide reaction to the Washington Wizards sending All-Star guard Bradley Beal to the Phoenix Suns. 
Scouts and executives are impressed that the Suns were able to land Beal for such little collateral, giving up only veteran point guard Chris Paul, Landry Shamet and an as-of-yet undefined assortment of future second-round picks.
They're also shocked, though, that Wizards GM Michael Winger — hired away from the LA Clippers last month — didn't hold out for more in return. While Paul is a future Hall of Famer, was fourth in assists (8.9) and assist-to-turnover ratio (4.8:1) this past season, and led the Suns to the Finals just two years ago, he turned 38 in May and his best days are clearly behind him. Phoenix reportedly was prepared to waive him if they couldn't trade him by June 28, when his $30 million salary next season became fully guaranteed.
Shamet, despite being a 39% 3-point shooter coming off the bench, is streaky, frequently targeted on defense and is now headed to his fifth team in six seasons. 
The draft compensation in the deal is not clear, but reports are that it does not include the Suns giving up a future first-round pick. 
"Washington not getting a first out of the deal is shocking," said a Western Conference scout.
It is especially in light of rumors that the Miami Heat were also interested in Beal and willing to give up a similar veteran point guard-young shooting guard package in Kyle Lowry and Duncan Robinson, along with a future first-round pick.
Then again, multiple league sources said that the Wizards were at the mercy of what Beal and his agent, Mark Bartelstein, wanted because of the no-trade clause and 15% trade kicker in the five-year, $251 million extension he signed last summer. Beal being willing to waive both in order to join Phoenix indicates that he preferred the Suns over the Heat. The Wizards acquiescing as quickly as they did indicates they were eager to  shed the financial burden of a player who hasn't played more than 60 games in the last four seasons due to injury and failed to get them to the playoffs either of the last two.
The Heat are now expected to focus on luring Portland Trail Blazers point guard Damian Lillard to South Beach. Lillard has been staunch about trying to win a title in Portland, but he has said the Heat are an organization he'd be willing to join if he left.
The confusion over the trade for scouts and executives stems from the challenge for new Suns' coach Frank Vogel of pursuing a title with three highly compensated premier scorers who operate primarily on the perimeter, an extremely thin bench and no one that would be considered a defensive stopper. As of right now, Phoenix has five players under contract and are already $30 million over the projected salary cap ($134 million) for the 2023-24 season.
"I don't see how [Devin] Booker and Beal really fit," said an Eastern Conference GM. "Neither one is a point guard. They will have three guys who can really score, but I don't see them being able to grind out 16 wins to a title. And they better win one this year because they literally have no way to get better the next five to 10 years. No picks, no quality depth. Booker is the only player that can bring back real value now."
An Eastern Conference scout agreed — to a point.
"I'm not sure how ideal the fit is going to be with Beal and Booker, but they are going to need to figure it out," he said. "It might take a little more time than people think, but I do believe they can find a way to complement one another at some point."
The same scout, however, still ranks them behind the defending champion Denver Nuggets.
"On paper, they're at least second behind Denver," he said, "but you never know how they will end up looking and how the pieces will fit. It's also going to be tough to fill out the roster, so depth might be an issue unless they make another move or two." 
The notion that three bona fide stars is the recipe for winning a title — as opposed to a deep and versatile roster led by a star or two — has had a hard time of it lately. The Suns were already considered top-heavy after giving up depth and defense to acquire Kevin Durant from the Brooklyn Nets. Certainly the Nuggets were, at best, a two-star team with Nikola Jokic and Jamal Murray that prevailed in part thanks to timely contributions from a half-dozen of their teammates. The 2022 champion Golden State Warriors had a Big 3 in name only, with role players such as Andrew Wiggins, Jordan Poole, Kevon Looney and Gary Payton II making key contributions along with stars Steph Curry, Klay Thompson and Draymond Green. No one suggested the 2021 winners, the Milwaukee Bucks, had anything more than one bona fide star in Giannis Antetokounmpo until Khris Middleton and Jrue Holiday were promoted, after the fact, by Big 3 theorists. Neither the 2020 Los Angeles Lakers, led by LeBron James and Anthony Davis, nor the 2019 Toronto Raptors with Kawhi Leonard, had anything resembling a Big 3.
Then again, the Suns might not be done. Although the salaries of Durant, Booker and Beal alone — a combined $130 million — eats up nearly their entire salary cap, there is still the strong possibility that they could move center Deandre Ayton for multiple complementary players. Ayton is in the second year of a four-year deal that will pay him $32 million next season.
What Ayton could possibly bring in return is not clear, but it almost certainly won't be enough to fill out the rest of an eight-man rotation. The Western Conference scout attributed the splashy-but-quixotic moves to the Suns' new owner, Mat Ishbia.
"There's nobody in Phoenix to tell the new owner, 'No,'" the scout said. "He will find winning much harder than he thinks it is."
Ric Bucher is an NBA writer for FOX Sports. He previously wrote for Bleacher Report, ESPN The Magazine and The Washington Post and has written two books, "Rebound," on NBA forward Brian Grant's battle with young onset Parkinson's, and "Yao: A Life In Two Worlds." He also has a daily podcast, "On The Ball with Ric Bucher." Follow him on Twitter @RicBucher.
---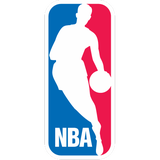 Get more from National Basketball Association Follow your favorites to get information about games, news and more
---