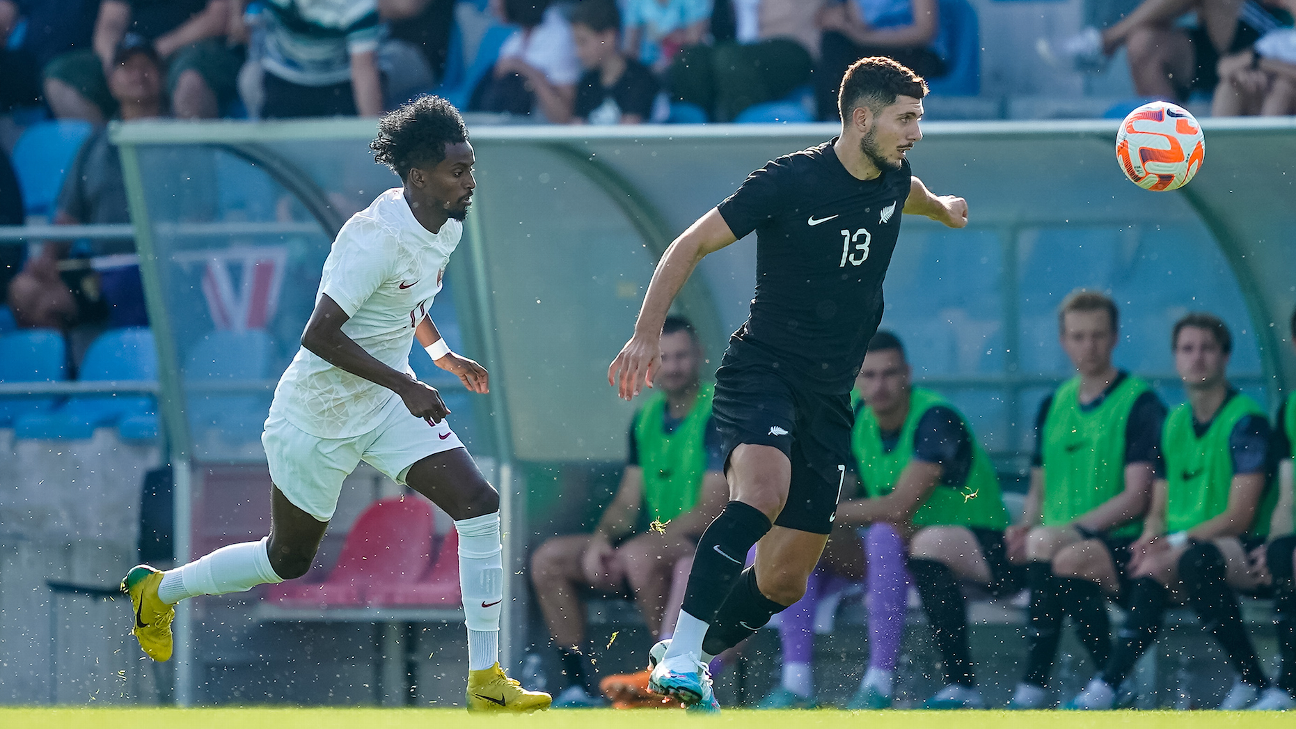 New Zealand refused to appear for the second half of their friendly against Qatar in Austria on Monday after allegations of racial abuse towards defender Michael Boxall by an opponent.
The incident happened just before half-time, triggering a melee after outraged New Zealand players surrounded one of the Qatari players before a free kick.
"Michael Boxall was racially abused during the first half of the game by a Qatari player," New Zealand Football, the country's governing soccer body, said on its Twitter account.
"No official action was taken, so the team have agreed not to come out for the second half of the match."
Qatar coach Carlos Queiroz said New Zealand captain Joe Bell informed them of his team's decision not to return.
"The facts are as follows. Apparently two players exchanged words, and we don't know who was first, who was second, it's only between them. The New Zealand players decided to support their teammate and we also decided to support our player," the Portuguese coach told Al-kass Sports Channels.
"They decided to abandon the game with no witnesses. The referee didn't hear anything, the coach didn't hear anything, it's just an argument between two players.
"I think this is a new chapter in football and a situation that no one can understand. Let the football authorities to make the decision about what happened here.
"I think the players will be under the observation of FIFA, but I asked the coach and the referees and no one heard anything."
The Qatar FA said on its Twitter feed that New Zealand had withdrawn from the friendly, without giving any further details. Reuters has contacted the governing body for comment.
Boxhall's club team Minnesota United also tweeted out a message of support for its team captain.
"You're a world-class member of our community and we are lucky to call you a leader at our club, Michael," The Loons tweeted. "We stand in full support of you and we can't wait to welcome you back to Minnesota."
Referee Manuel Schuttengruber had a long discussion with New Zealand's Bell and soon after blew for half-time. New Zealand were leading 1-0 with a Marko Stamenic goal in the 16th minute.
The New Zealand Professional Footballers' Association said it stood by the New Zealand players.
"We have contacted the team and will work with NZ Football to support the players in any way required," the NZPFA said. "There is no room for racism in our sport."
The match was part of Qatar's preparations for this summer's Gold Cup which they have been invited to as part of a strategic partnership between Asian football and Concacaf.
Racism in football has hit the headlines again in recent weeks, with FIFA president Gianni Infantino announcing an anti-racism committee led by Real Madrid forward Vinicius Junior, who has been the victim of racist abuse in LaLiga.
Information from Reuters and The Associated Press was used in this story.