At first glance, Jonathan Taylor faces a tricky situation amid hopes for a contract extension. 
The Indianapolis Colts superstar running back is coming off an injury-shortened season at a devalued, historically short shelf-life position — with plenty of mileage already on his body. Beyond his NFL résumé through three seasons (756 carries, 3,841 rushing yards, 33 touchdowns), Taylor had 926 carries and 6,174 rushing yards across three seasons at Wisconsin, plus a 2,800-yard season as a senior in high school. 
Whether Indianapolis should pay him his worth deserves a legitimate conversation, despite his greatness. 
"Hopefully, they can see the value," Taylor, sidelined during the offseason program following ankle surgery in January, said last week during mandatory minicamp. "We'll see where things go, but it's kind of on [the Colts] right now." 
But in a difficult market for running backs — where three of the league's best have been franchise-tagged (Saquon Barkley, Josh Jacobs, Tony Pollard), two have yet to sign the tender (Barkley, Jacobs) and a slew of under-30 tailbacks remain available (Dalvin Cook, Ezekiel Elliott, Leonard Fournette, Kareem Hunt) — the 24-year-old Taylor has as good a situation as one could ask for as a top player entering a contract year. 
With Anthony Richardson in the fold — a rookie quarterback with small cap hits on his four-year rookie contract (which he has yet to sign) — absorbing Taylor's potential big-money extension is more palatable for the Colts than it was for the teams that franchise-tagged their star running backs. 
The Giants, Raiders and Cowboys employ starting quarterbacks who make veteran signal-caller money. Daniel Jones, Jimmy Garoppolo and Dak Prescott all carry 2023 cap numbers of more than $21 million. By comparison, Richardson's Year 1 cap number is projected to be just over $6 million, based on his draft slot. 
And with Indianapolis' passing game expected to be a work in progress with Richardson, who started just 13 games at Florida, one can argue that Taylor's value to the Colts has never been higher. The star tailback should continue to be the focal point of the offense, now led by new coach and playcaller Shane Steichen. 
In the pre-draft process, Steichen stressed the importance of designing his offense around the strengths of the quarterback. With the uber-athletic Richardson, that's likely to include components of a run-pass option scheme he found success with in Philadelphia with Jalen Hurts, also a dual-threat quarterback.
A Richardson-Taylor tandem has the potential to give the Colts a dynamic run game. 
"It's definitely going to put another eye out," Taylor said of the possibilities. "It's definitely going to be in the scouting report. It's nothing you can leave unnoticed, unaccounted for. If not, you'll definitely pay.
"You see a lot around the league now: Offenses are very explosive, offenses are putting up points. I can see now with the different schemes, [Steichen is] putting us in position to let our talents take over and make those explosive plays, which is going to be fun to watch." 
It also shouldn't be lost on team observers that the Colts have a long history of paying their stars, even those at non-premium positions. 
Since Chris Ballard became general manager in 2017, Indianapolis has awarded big-money extensions to run-stuffing defensive tackle Grover Stewart (three years, $30.75 million), inside linebacker Shaquille Leonard (five years, $98.25 million) and left guard Quenton Nelson (four years, $80 million). The latter two were given deals that made them the highest-paid player in the history of their position. Running back/returner Nyheim Hines (now with the Bills), center Ryan Kelly and right tackle Braden Smith are other key players to have received second contracts under Ballard. 
Taylor has a lot to prove in 2023. He has to stay healthy. He has to show the NFL world that he can regain his All-Pro form of 2021, when he was the league's rushing triple crown winner with 332 carries, 1,811 yards and 18 touchdowns. 
But given his circumstances with the Colts, it appears that Taylor is in a more favorable situation than other high-profile running backs. Ballard even said in January that it makes sense to pay a running back top dollar if he's a "special player and a special playmaker."
The question is if that rich extension is still going to manifest itself — and when. 
Leonard and Nelson received their new deals right before the start of their contract years (Leonard in August 2021, Nelson in September 2022), so it could be a similar timeline for Taylor. 
"You look at the past," Taylor said. "Guys who have shown their value on and off the field tend to stay here. That first season after I got here, I'm like, 'I want to retire a Colt.' So hopefully the organization sees that the same, because I do."
Ben Arthur is the AFC South reporter for FOX Sports. He previously worked for The Tennessean/USA TODAY Network, where he was the Titans beat writer for a year and a half. He covered the Seattle Seahawks for SeattlePI.com for three seasons (2018-20) prior to moving to Tennessee. You can follow Ben on Twitter at @benyarthur.
FOLLOW
Follow your favorites to personalize your FOX Sports experience
---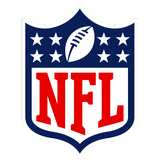 Get more from National Football League Follow your favorites to get information about games, news and more
---